7 Best
Basenji

Pet Insurance Plans Compared in 2022

Updated on by Matthew H. Nash – Licensed Insurance Agent

Basenjis are an African hunting breed still unknown to many, but they are growing in popularity, partially due to their "barkless" reputation. While they don't have a traditional bark they are proficient yodelers and playful companions.

These working dogs are generally healthy but, like all breeds, they are prone to a few conditions. Most of these illnesses are treatable but some may require long-term care. For many pet owners, vet care can be quite expensive. Dog insurance helps many pet owners feel secure knowing they can afford any treatment their dog may need. Shopping for pet insurance can feel confusing and overwhelming at times. As a licensed insurance agent and lifelong dog owner, I am here to help you make the best choice for you and your dog. Read more about our unbiased ranking methodology and advertiser disclosure.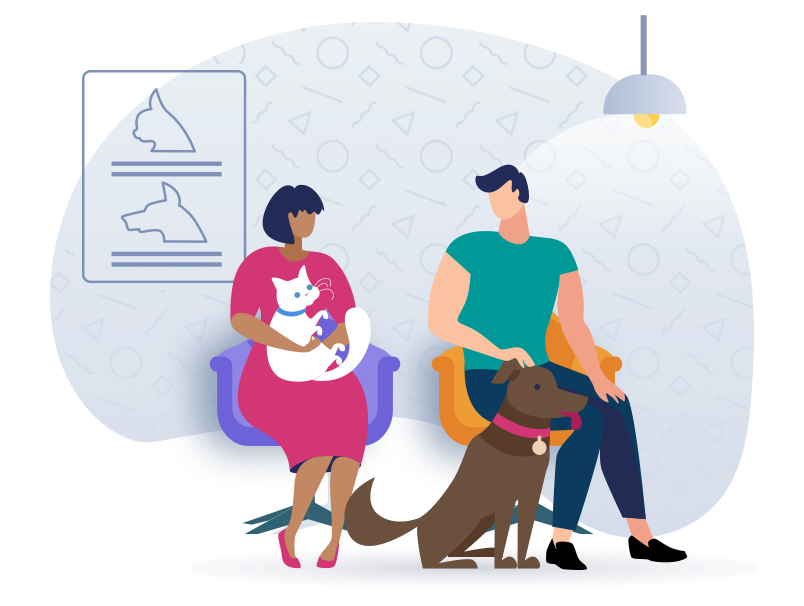 Top Basenji Pet Insurance Scored, Ranked & With Cost
Use our below table to quickly compare the best Basenji pet insurance providers. The average monthly specific prices shown are based on a healthy 2-year-old Basenji with a $500 deductible and 90% reimbursement amount who is located in California with a 90210 zip code. Costs may vary based on age, location, and the coverage amount. Prices are accurate as of January 2022 and are subject to change. For the most up-to-date information, please visit the provider website.
---
Basenji Pet Insurance FAQs
What is dog insurance and why do I need it for my Basenji?
Dog insurance serves a similar purpose as human health insurance. It is designed to help pet owners afford expensive veterinary care for their canine companions. Most pet insurance plans will not cover the entire cost of care but many plans will cover up to 90%. In many cases, this will save the pet owners thousands of dollars and ensure their dog receives the care it needs. Setting up insurance for your dog is as simple as selecting a plan that meets your needs, making your monthly premium payment, and submitting claims to your provider for reimbursement as needed.

Dog insurance is helpful to have if you own a Basenji because they are prone to a few serious conditions that may require lifelong care. They are also active dogs that may be more likely to develop injuries or have accidents. Insurance guarantees your dog will get the care it needs without delay and hurting you financially.
At what age can I insure my Basenji?
Most pet insurance providers will allow coverage to start once your puppy is old enough to go home with you. This is typically between 8-10 weeks. The earlier you insure your pet the less you have to worry about pre-existing conditions not being covered. THese may potentially dave you thousands of dollars over the course of your dog's life.
What are common insurance claims for Basenjis?
Basenjis are generally healthy dogs but they are susceptible to a few serious conditions. The most common in Basenjis include Fanconi syndrome (a serious kidney function disease), hip dysplasia, hypothyroidism, and progressive retinal atrophy. These illnesses may require annual or even monthly medical treatment by a veterinarian which can be quite expensive.

Genetic tests can tell you if your dog is more likely to develop certain disorders but they are not foolproof. Your Basenji may still develop any of these conditions at any time.
What services are covered by dog insurance? What services are excluded from coverage?
Coverage will vary from one pet insurance provider to the next. Each company may also offer multiple tiers based on cost, coverage, and reimbursement percentage. Typically, most dog insurance plans will cover unexpected or emergency care. This includes accidents, viruses, and infections.

You may also find plans that will offer add-on coverage for preventive care (such as vaccines and flea medication), long-term hospitalization, medication, and alternative treatments like acupuncture.

While you can certainly find plans that cover them to an extent, most pet insurance plans will exclude pre-existing conditions. This is why it's important to insure your dog as soon as possible, especially since Basenjis are susceptible to a few conditions that will require long-term treatment.
How does reimbursement work?
Unlike human health insurance, most pet insurance plans use a reimbursement model. This means the pet parent is initially responsible for paying the veterinarian directly. Once you have received your bill and payment has been made to your vet, you can submit your insurance claim for reimbursement. Depending on your deductible and insurance plan, your provider will then reimburse you for a certain percentage of your total. Some plans may include a lifetime payout cap.
Should I enroll in a high-deductible or low-deductible plan?
Most pet insurance providers will offer multiple plans to meet the financial needs of individual pet parents. These plans may have high deductibles, low deductibles, or even zero-dollar deductibles. Typically, the higher your deductible the lower your monthly premium will be. Selecting a higher reimbursement percentage may also increase your premium.

No plan will be right for everyone. You may find it preferable to have a higher monthly premium in order to have a small deductible and high reimbursement percentage. If a higher premium is in your budget you will benefit from a lower deductible in the case you need to use your coverage.
5 Useful Strategies for Keeping Your Basenji Safe & Healthy
Dog insurance is wonderful for unexpected illnesses and injuries, but you can do a few things to help your Basenji have a long and healthy life.
1. Regular Exercise
Exercise is vital for the health of all dogs but especially Basenjis. They are high-energy, very active, and have a strong prey/chase drive. Your dog will need daily exercise and an outlet for that energy. Basenjis make excellent hiking or running companions. They may also enjoy participating in dog sports. Regular activity will keep their muscles strong and their weight in control. In the long run, this can help prevent illness.
2. Glucose Testing
Basenjis are more prone to Fanconi Syndrome than other breeds and early diagnosis is critical. This genetic disease affects the kidney's ability to absorb electrolytes and other nutrients. When not absorbed by the body these will be passed into the urine and ultimately released by the dog. This can lead to nutrient deficiencies, weight loss, and create additional problems.

It is recommended to start monthly urine-glucose tests at the age of 3. Human glucose strips for diabetics will indicate a potential issue that you can address with your vet. Early detection can help prevent future organ damage and set your dog up for success with this lifelong illness.
3. Nutritious Diet
Basenjis are highly active dogs but if overfed they are prone to becoming overweight. Excess weight is detrimental to joint and heart health and can lead to future issues. Feeding a nutritionally complete food with quality ingredients is the first step. Limiting treats to less than 10% of your Basenji's overall diet and avoiding too many table scraps will also help keep their weight in control.
4. Love and Affection
Basenjis are often very attached to their family or one person and are suspicious of strangers. This does not mean they can't be social, but make sure you provide your Basenji with plenty of one-on-one time with their favorite people. This helps them decompress and release stress.
5. Mental Stimulation
Basenjis are highly intelligent and easily bored if they're not properly stimulated. Boredom can often lead to destructive behavior which is not only a nuisance but can also be dangerous for your pup. Chewing out of boredom may lead to intestinal obstructions or damage to their teeth.

Daily enrichment activities can keep your Basenji's brain healthy as well as keep them out of trouble. Scent games, food puzzles, and trick training are simple activities you can add to your dog's life to keep them happy and out of trouble.
Conclusion
Having pet insurance for your Basenji is an important part of pet ownership and a healthy lifestyle. Basenjis are prone to a couple of chronic illnesses, and accidents can happen at any time. You don't want to be concerned with whether or not you can afford the care your dog needs in an emergency. Selecting a plan might feel confusing initially, but having pet insurance can bring you peace of mind that is so worth it.
After extensive research, we conclude that Lemonade pet insurance offers the best dog insurance policy at the lowest monthly for Basenji.
SwiftScore Ranking Methodology for Basenjis
We ranked the best pet insurance policies for Basenjis based on a variety of important factors, including the following:
Average monthly price for a 2-year-old Basenji with a $500 deductible located in the 90210 zip code
Coverage and benefits
Key policy details including accidents and illnesses, surgeries, annual check-ups, cancer treatment, lab tests, and more
AM Best rating of the underwriter
Reimbursement percentage
Annual benefit amount
Technology and user experience

Ease of sign up

Policy language clarity
User reviews
Other state dog insurance resources
Alabama | Alaska | Arizona | Arkansas | California | Colorado | Connecticut | Delaware | Florida | Georgia | Hawaii | Idaho | Illinois | Indiana | Iowa | Kansas | Kentucky | Louisiana | Maine | Maryland |
Massachusetts | Michigan | Minnesota | Mississippi | Missouri | Montana | Nebraska | Nevada | New Hampshire | New Jersey | New Mexico | New York | North Carolina | North Dakota | Ohio | Oklahoma | Oregon | Pennsylvania | Rhode Island | South Carolina | South Dakota | Tennessee | Texas | Utah | Vermont | Virginia | Washington | West Virginia | Wisconsin | Wyoming