7 Best
American Longhair Cat

Insurance Plans Compared in 2023

Updated on by Matthew H. Nash – Licensed Insurance Agent

The American Longhair cat is a pedigreed, long-haired version of the American domestic cat and results from crossbreeding a Persian cat with an American shorthair cat. Due to this crossbreeding, American Longhair cats come in various colors and patterns and with coats varying degrees of thickness. As the name implies, all American Longhair cats have long, double coats and an elongated, graceful tail with ample plumage.
Many cats also suffer from periodic flare-ups of feline urinary tract disease. As cats age, thyroid issues, obesity, and kidney disease become more prevalent. Given these potential health concerns, not to mention the possibility of injuries, you might be concerned about your ability to pay for expensive veterinary care for your American Longhair cat in the future. Fortunately, cat insurance can help you cover some of those costs, and several reputable pet insurance providers are on the market, offering coverage options for American Longhair cats. In this article, I've included some information and some tips that I hope you find helpful as you begin researching your options for pet insurance. We may receive compensation when you click on the affiliate links below.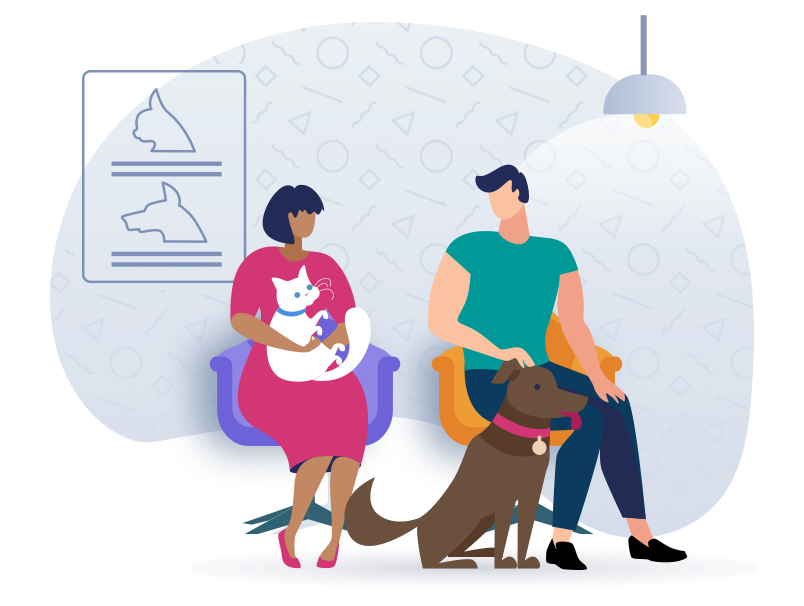 Top American Longhair Cat Insurance Scored, Ranked & With Cost
Use our below table to quickly compare the best American Longhair Cat insurance providers. The average monthly prices shown are based on a healthy 2-year-old American Longhair Cat with a $500 deductible and 90% reimbursement amount located in California with a 90210 zip code. Costs may vary based on age, location, and the coverage amount. Prices are accurate as of January 2023 and are subject to change. For the most up-to-date information, please visit the provider website.
---
American Longhair Cat Insurance FAQs
Do I really need cat insurance for my American Longhair cat?
Just like health insurance is a good idea for most people, cat insurance is good for any cat owner to help pay for medical care related to unexpected illness or injuries. Many cat insurance policies cover a wide range of things like medicine, surgery, diagnostic procedures like blood tests and x-rays, and preventative treatments like dental cleanings. Regardless of the health of your American Longhair cat, veterinary care can become expensive, and cat insurance can help defray some of those out-of-pocket costs. Start your search for a cat insurance provider by considering the types of care you think your cat might need and considering the status of your current finances. Once you've picked an insurance provider and researched their coverage plans and rates, simply enroll your pet and pay the monthly premium to make sure your coverage remains active.
What are the age limits for insuring my American Longhair cat?
As with most other types of insurance, it's generally a good idea to have it in place before you actually need it. That said, the earliest age that most insurance providers cover kittens is around eight weeks old. If you're bringing a new American Longhair kitten home, eight weeks is likely the soonest it can be weaned and adopted, so this is also a great time to start your research into cat insurance. It's important to check with your insurance provider to make sure your cat is eligible for coverage before signing up.
What type of coverage is best for my American Longhair cat? Are there excluded procedures or medications?
Coverage options vary among insurance plans and providers. In general, though, most providers have some good, basic options that would work for most healthy cats, including American Longhair cats. All cats, regardless of breed, benefit from dental cleanings, which some plans cover. Coverage for veterinary care for common but unexpected illnesses and injuries is also a great idea for all cats, even young ones. Pre-existing conditions will most likely not be covered by most insurance plans.
How can I check to make sure my veterinarian is "in-network" for my insurance provider?
Since cat insurance works on a reimbursement model, you don't need to check to make sure your veterinarian is "in-network." You will be responsible for the upfront costs of veterinary care and will pay your veterinarian's office directly. Once you've paid for services, whether your cat is sick, injured, or requires an annual physical exam and vaccines, submit a reimbursement request to your insurance provider. Your insurance provider will review your bill, compare it against the coverage and rates in your chosen plan, and then send you a check for their share.
What types of deductibles are available and which should I choose?
Just like other types of insurance, cat insurance usually includes a few deductible options, including high, low, and no deductible plans. Since high deductibles usually mean lower monthly premiums, this option is often preferable for owners with young, healthy cats or owners just starting out or if your finances are somewhat limited. Low or no deductible plans might be best for you if your American Longhair cat is older or you anticipate it needing a lot of veterinary care in the future.
5 Useful Strategies for Keeping Your American Longtail Cat Safe & Healthy
Generally speaking, American Longhair cats live anywhere from 12 to 17 years. The following are some helpful tips for providing the best possible life for this breed, so you can enjoy their companionship for years to come:
1. Love and Affection
A mellow and friendly breed, the American Longhair cat makes a wonderful family pet. They are generally sociable even with other cats and animals. In fact, this breed seems to have a noted preference for horses and friendly dogs, which makes them a great choice if you own a farm or ranch. Sometimes, though, because they are not usually as high-energy as some other breeds, American Longhair cats might be best suited to a family with slightly older children since loud, rambunctious younger children might frighten them. This breed is a great choice if you're looking for a gentle lap cat who will follow you around and shower you with attention.
2. Nutritious Diet
American Longhair cats are often content to lounge around. As they age, this lack of activity can make them prone to obesity, leading to many health problems, including diabetes. Obesity in long-haired cats is especially problematic because they will have a harder time grooming their hindquarters, which can then cause fecal matter to become stuck in the long fur. To head this problem off at the pass, you should always talk with your veterinarian about what type of food to feed your American Longhair cat as well as how much to feed them to prevent excessive weight gain or obesity. Whether your veterinarian recommends wet or dry food, or even a raw food diet, your cat will benefit greatly from eating a high-quality food whose first ingredient is chicken, fish, or some other type of meat. Always avoid food with many corn or soy products. As obligate carnivores, cats' digestive systems cannot process grain well.
3. Grooming and Bathing
As you might guess, the long, thick double coats of the American Longhair cat require a good amount of frequent brushing to offset profuse shedding. Without proper grooming help, American Longhair cats have a lot of hairballs, and their hair tends to get matted and tangled easily, which can be very uncomfortable for them and can lead to skin irritation. Brushing them as frequently as possible will not only keep their hair beautiful and tangle-free and reduce the amount of hairballs, but it will also provide a great bonding activity for you and your companion. As your pet gets older, or if your cat suffers from obesity or mobility issues, you might consider clipping the hair short on their back end to avoid any fecal matter getting stuck in the hair. You can start with blunt-nosed scissors to avoid scaring them with the vibration and noise of clippers, or even take them to a professional groomer on a regular basis.
4. The Great Outdoors
The calm nature of the American Longhair cat makes them easy to train, and many owners have found that this breed enjoys going for walks with their owners, using a harness and leash. If you'd rather not leash-train your cat, other good options are secure, outdoor cat enclosures sometimes called "catios," cat backpacks, or strollers. Whichever you choose, it's easy to safely share the joys of the great outdoors with your feline friend.
5. Interactive Play
Even though American Longhair cats are not the most active breed, they have good hunting instincts and enjoy chasing balls, electronic toys shaped like mice, and wand toys shaped like birds. If you have small rodents, fish, or birds as pets in your home with an American Longhair cat, make sure to keep them separated and secure.
Conclusion
Your beloved American Longhair cat is a part of your family, and you want the best for your pet. Regular veterinary care is important in ensuring your feline companion lives a long, healthy, happy life. Cat insurance means you don't have to worry about whether you'll be able to provide the best care for your cat in an emergency situation or when unexpected health issues arise. Given the wide range of reputable cat insurance providers on the market today, who offer many different coverage rates and plans, you might feel a little overwhelmed when starting your research into cat insurance.
After extensive research, we conclude that Lemonade pet insurance offers the best cat insurance policy at the lowest monthly for American Longhair cats.
SwiftScore Ranking Methodology for American Longhair Cats
We ranked the best pet insurance policies for American Longhair Cats based on a variety of important factors including the following:
Average monthly price for a 2-year-old American Longhair Cat with a $500 deductible located in the 90210 zip code
Coverage and benefits
Key policy details including accidents and illnesses, surgeries, annual check-ups, cancer treatment, lab tests, and more
AM Best rating of the underwriter
Reimbursement percentage
Annual benefit amount
Technology and user experience

Ease of sign up

Policy language clarity
User reviews
Other state dog insurance resources
Alabama | Alaska | Arizona | Arkansas | California | Colorado | Connecticut | Delaware | Florida | Georgia | Hawaii | Idaho | Illinois | Indiana | Iowa | Kansas | Kentucky | Louisiana | Maine | Maryland |
Massachusetts | Michigan | Minnesota | Mississippi | Missouri | Montana | Nebraska | Nevada | New Hampshire | New Jersey | New Mexico | New York | North Carolina | North Dakota | Ohio | Oklahoma | Oregon | Pennsylvania | Rhode Island | South Carolina | South Dakota | Tennessee | Texas | Utah | Vermont | Virginia | Washington | West Virginia | Wisconsin | Wyoming