7 Best
American Curl Cat Insurance

Plans Compared in 2023

Updated on by Matthew H. Nash – Licensed Insurance Agent

The American curl breed is widely recognized for their distinctive curly ears. The American curl has gained recognition not only because of their appearance but because of their easy-going and playful personalities. These cats make wonderful pets. However, the companionship gained by owning one of these cats also comes with the possibility of your American curl developing health issues. This breed is known to suffer from chronic ear infections due to its narrower ear canals. These infections can be costly in terms of treatment and preventative care. This is where pet insurance can help. Cat insurance can make vet visits and treatment much more affordable for owners. As a lifelong cat owner, I aim to help you navigate the pet insurance experience, which can seem complicated at first glance. Read on to learn more. Read more about our unbiased ranking methodology and advertiser disclosure.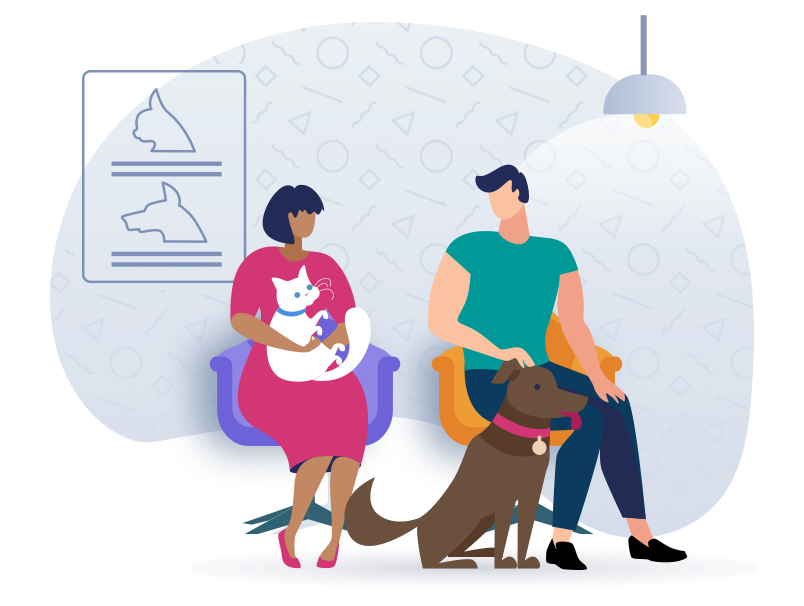 Top American Curl Cat Insurance Scored, Ranked & With Cost
Use our below table to quickly compare the best American Curl Cat insurance providers. The average monthly specific prices shown are based on a healthy 2-year-old American Curl Cat with a $500 deductible and 90% reimbursement amount who is located in California with a 90210 zip code. Costs may vary based on age, location, and the coverage amount. Prices are accurate as of January 2023 and are subject to change. For the most up-to-date information, please visit the provider website.
---
American Curl Cat Insurance FAQs
What is cat insurance and why is it useful for American curls?
Cat insurance is essentially health insurance for cats. Veterinary care and treatment can be stressful and expensive for any pet owner. Cat insurance allows owners to be reimbursed for certain medical expenses. Although it covers most essential costs, pet insurance does not cover everything, so it's important to touch bases with your provider to ensure the services you need are covered. To enroll your pet, you must select a provider, find a plan that works best for you and your pet, and pay the monthly fee. This is a great way to ensure that any sudden veterinary bills won't break the bank. It's also especially important to enroll pets that may be susceptible to certain health issues, like the American curl.
How old does my American curl need to be insured?
Usually, your pet will need to be around 8 weeks old to be enrolled in cat insurance. It's a good rule of thumb to remember that if your cat is old enough to be taken home from the breeder, then they should be old enough to be enrolled in cat insurance.
What are common insurance claims for American curls?
American curls are generally healthy cats. The breed is incredibly genetically diverse, meaning American curls are generally less prone to chronic health issues due to inbreeding. But because of the shape of their ears, American curls have narrower ear canals than most other breeds. This can lead to a buildup of wax and bacteria that can cause ear infections. Ear infections can become a chronic condition that can lead to a host of other issues as well. Ear infections require treatment, and, ideally, American curls undergo preventative treatment.
What services are covered by cat insurance? Which services are excluded?
The most common services that are covered by pet insurance include treatment for sudden injury or illness, such as cuts, broken bones, and viral infections. Some services such as preventative care and certain medications may not be reimbursed depending on the insurance plan. Pre-existing conditions may also be excluded from reimbursement, which is why it is vital to not only cover your pet as soon as possible, but also to pick the right coverage plan.
How does reimbursement work?
Instead of covering veterinary costs upfront, pet insurance grants you reimbursement for treatment. You as the owner will be responsible for the upfront costs, but you can submit a request for reimbursement after you have been billed by the vet. The provider will determine how much of the costs will be returned to you based on your reimbursement rate, treatments provided, and deductible.
Should I enroll in a high-deductible or low-deductible plan?
Every pet owner is different. Depending on your financial needs, the type of cat you own, and the potential health issues they may develop, it's up to you to choose the best plan. You can choose between a high deductible, a low deductible, and a plan with no deductible, all of which have their benefits and setbacks.
5 Useful Strategies for Keeping Your American Curl Cat Safe and Healthy
1. Wash your American curl's ears
As mentioned previously, American curl cats are prone to ear infections. Their narrow ear canals allow for bacteria and earwax to build up quickly. You can clean your cat's ears with a water/vinegar solution with equal parts of each. Gently clean out your cat's ears with a soft cloth or T-shirt. Never use cotton in your cat's ears, it can potentially leave behind residue and put pressure on your cat's eardrums.
2. Pay attention to your American curl's behavior
Along with preventative care, it's vital to learn your cat's typical behavior and mannerisms. A behavior change can indicate potential health problems. Ear infections in particular can cause several behavioral changes in your American curl. A good indicator is an unusual head tilt. You can also check for redness and swelling of the ears, discharge, and hearing loss. Cats can't communicate with us verbally, so often times a cat that's acting differently may be experiencing pain or discomfort.
3. Create a feeding routine for your American curl
Like several other breeds, American curls are prone to overeating if their diet is not correctly monitored. You should feed your American curl two or three meals per day depending on their size and activity level. Leaving your cat's food out all day can become an issue as your cat begins to grow accustomed to eating whenever they please. This can lead to obesity, which leaves your cat susceptible to other health issues.
4. If your American curl is long-haired, keep their coat mat-free
American curls can have either long or short coats. You should brush your cat's fur regularly regardless of coat length. If your American curl is long-haired, they should be brushed more frequently. Long-haired cats are more prone to matting, which can be painful and cause skin issues. Make sure to brush your cat's fur thoroughly, checking for knots and tangling as you do so.
5. Give your American curl plenty of attention
While American curls are not typically vocal cats, they are considered more dog-like in their affection towards their owners. Although cats are considered solitary animals, American curls are extremely social and can develop depression if left home alone for long periods. It's important to stimulate your cat both physically and emotionally. Emotional neglect in animals can lead to an unhappy animal with potential behavioral issues later on.
Conclusion
American curls are wonderful pets. They're social, loving, laid-back creatures. While having a pet may be fun, it's important that you're able to care for them when they get sick. You're their caregiver, they depend on you to stay happy and healthy. Cat insurance can make your job as a pet owner easier by covering the costs of vet visits and treatment. Enrolling your American curl as soon as possible is vital to ensure that all possible vet bills can be reimbursed. The process can seem daunting but requires three simple steps on your part as an owner. Select a provider, find your best plan, and pay the monthly fee.
After extensive research, we conclude that Lemonade pet insurance offers the best cat insurance policy at the lowest monthly for American Curl cats.
SwiftScore Ranking Methodology for American Curl Cats
We ranked the best pet insurance policies for American Curl Cats based on a variety of important factors including the following:
Average monthly price for a 2-year-old American Curl Cat with a $500 deductible located in the 90210 zip code
Coverage and benefits
Key policy details including accidents and illnesses, surgeries, annual check-ups, cancer treatment, lab tests, and more
AM Best rating of the underwriter
Reimbursement percentage
Annual benefit amount
Technology and user experience

Ease of sign up

Policy language clarity
User reviews
Other state dog insurance resources
Alabama | Alaska | Arizona | Arkansas | California | Colorado | Connecticut | Delaware | Florida | Georgia | Hawaii | Idaho | Illinois | Indiana | Iowa | Kansas | Kentucky | Louisiana | Maine | Maryland |
Massachusetts | Michigan | Minnesota | Mississippi | Missouri | Montana | Nebraska | Nevada | New Hampshire | New Jersey | New Mexico | New York | North Carolina | North Dakota | Ohio | Oklahoma | Oregon | Pennsylvania | Rhode Island | South Carolina | South Dakota | Tennessee | Texas | Utah | Vermont | Virginia | Washington | West Virginia | Wisconsin | Wyoming