7 Best
American Cocker Spaniel

Pet Insurance Plans Compared in 2023

Updated on by Matthew H. Nash – Licensed Insurance Agent

Although the American Cocker Spaniel was originally bred to be a hunter, they are now one of the most popular dog breeds in the world thanks to its sweet personality and loyal companionship. Like any other breed, however, your plan for your pet's health is important when welcoming your new family member. Cocker Spaniels are especially susceptible to eye, ear, and joint issues, so ensuring your pet can get the care they need without breaking the bank is important for both their health and your peace of mind.

Pet insurance is one of the best ways to help minimize the cost of treatments. As a licensed insurance agent, I can break down the details of various plans and ensure you make the best choice for your dog. Read more about our unbiased ranking methodology and advertiser disclosure.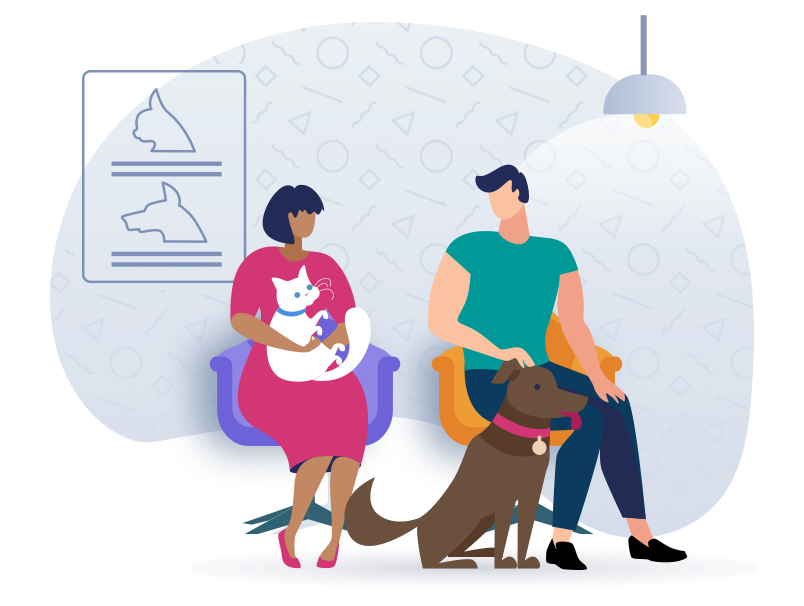 Top American Cocker Spaniel Pet Insurance Scored, Ranked & With Cost
Use our below table to quickly compare the best American Cocker Spaniel pet insurance, providers. The average monthly specific prices shown are based on a healthy 2-year-old American Cocker Spaniel with a $500 deductible and 90% reimbursement amount who is located in California with a 90210 zip code. Costs may vary based on age, location, and coverage amount. Prices are accurate as of January 2023 and are subject to change. For the most up-to-date information, please visit the provider website.
---
American Cocker Spaniel Pet Insurance FAQs
What is dog insurance and why is it useful for American Cocker Spaniels?
Dog insurance is a healthcare plan for dogs that can assist with the costs associated with injuries, accidents, unexpected illnesses, surgeries, tests/diagnostics, exams, or emergency care. Pet insurance plans can help cover the financial costs of these veterinary services by paying a monthly fee to keep it active. Although there may still be some financial responsibility on the owner, pet insurance will often pay a significant portion of a dog's vet bills, potentially saving the owner thousands of dollars. With an active plan, all you need to do is submit your pet's medical costs for reimbursement from your insurance provider as needed, and your dog will be able to receive any care he or she may need without you having to worry about the cost.
What are the age requirements for my American Cocker Spaniel to be insured?
While each insurance company is a little different, most plans require your pup to be at least 8 weeks old to be insured. In most cases, you should be able to enroll your American Cocker Spaniel once you bring them home from the breeder or shelter. It's also important to note that most plans don't have maximum ages to remain on the plan – in most cases, as long as your plan stays active and they're enrolled before they're considered a senior, your pet won't be dropped as they get older.
What are common insurance claims for American Cocker Spaniels?
In addition to regular illnesses your dog may have from time to time, American Cocker Spaniels are particularly susceptible to conditions affecting the eyes, including progressive retinal atrophy (a series of diseases eventually resulting in blindness), cataracts, and glaucoma. The breed has also been known to have joint issues such as patellar luxation (a condition affecting the knee caps), canine hip dysplasia, and elbow dysplasia. Their floppy ears also put them at high risk for ear infections. Although less common, American Cocker Spaniels could also be prone to epilepsy. To catch symptoms of these health conditions early, it's important to take your dog on regular visits to be examined by a veterinarian.
What services are covered by dog insurance? What services are excluded from coverage?
Each insurance company and individual plan is different, but covered services typically include care for unexpected illnesses or injuries. If your dog develops any conditions throughout its life, any care associated with those illnesses will generally be covered. This also applies to any viral infections or broken bones that may come about over your dog's life.

Depending on the selected plan, your insurance company may also help cover medications, hospitalizations, or preventative care costs.

Exclusions will also vary with each plan, but many companies won't cover the cost of care associated with preexisting conditions. This is why we recommend enrolling your dog as soon as possible in order to get the most out of your pet insurance plan.
How can you tell which vets accept dog insurance?
Luckily, dog insurance works differently than human medical insurance, as it's not dependent on staying "in-network". Because the insurance provider pays pet owners directly instead of working with the healthcare facility, you can continue to take your dog to any licensed veterinarian. Once you've paid your vet bill, you can submit a claim for reimbursement based on the terms of your plan.
How does reimbursement work?
Many pet insurance plans utilize a reimbursement model instead of upfront payments. When your vet sends you a bill, you will pay it and submit a claim to your insurance provider for reimbursement. This could be done by mail, email, or a website or app. You will be reimbursed depending on the deductible and reimbursement rate.
Should I enroll in a high-deductible or low-deductible plan?
Dog insurance plans come in various options, including high deductible, low deductible, and no deductible. When choosing a plan for you and your pup, consider the pros and cons of each type. High deductible plans often result in lower monthly payments, which may be ideal for many pet owners. While there's no universally right plan, there is one that's right for you.
6 Useful Strategies for Keeping Your American Cocker Spaniel Safe & Healthy
Pet insurance is a fantastic tool in ensuring your dog gets the care he or she needs. However, there are also a few other ways to help your American Cocker Spaniel live a long and healthy life.
1. Grooming
No matter what style you decide to keep your dog's coat, American Cocker Spaniels require regular grooming in order to keep them healthy. Your Cocker Spaniel should be brushed daily to detangle fur and remove any shedding, especially if he or she has a long coat. If you opt to keep your Cocker Spaniel's coat at a shorter length, regular haircuts are essential to maintain that cut and keep them comfortable. Baths every one to two weeks are another important step in keeping your pooch's fur soft and clean, and nails should be trimmed as needed.
2. Regular exams
Because American Cocker Spaniels are prone to a handful of health issues, taking your pet for regular preventative care exams is important. Veterinarians can check your dog's eyes, ears, hips, knees, and more during these exams to detect signs of illness early and begin treatment. Outside vet appointments, you should thoroughly dry your pup's ears after bath time and check for abnormalities to prevent ear infections.
3. Exercise
Although American Cocker Spaniels mostly prefer life indoors, they still enjoy regular outdoor walks. Unlike larger or more athletic dogs, American Cocker Spaniels don't need hours of rigorous play time; most only require about an hour of exercise each day. A quick afternoon walk or easy jog along with the occasional game of fetch should satisfy your pup's need for both exercise and socialization.
4. Training
American Cocker Spaniels are smart as much as they are friendly. Their people-pleasing tendencies mean they follow directions well and are responsive to human feedback. Steer clear of harsh corrections, as they're typically unnecessary and could lead to your dog not wanting to learn. Instead, try positive reinforcement using treats, playtime, and affection to motivate your pup. You'll see in no time that your Cocker Spaniel is quick to learn and eager to please.
5. Nutrition
Because of the American Cocker Spaniel's small stature, it's common for them to become overweight. This could lead to hip or knee issues, which Cocker Spaniels are already at high risk for. In addition to regular exercise, you'll want to pay attention to what your dog is eating to prevent excess weight gain. Speak with your vet about any food sensitivities your Cocker Spaniel may have, and choose a food with high-quality ingredients. You'll also want to stick to a regular meal schedule to prevent overfeeding.
6. Love and socialization
American Cocker Spaniels are affectionate dogs by nature, so ensuring your dog is receiving enough love is essential to their health. If you take in your American Cocker Spaniel as a puppy, spend time socializing with humans and other dogs. American Cocker Spaniels have been known to resort to excessive barking if left alone or outdoors for an extended amount of time, so as your puppy grows, he or she should be kept indoors and close to the family as much as possible.
Conclusion
Keeping your furry family member insured is an important step to pet ownership. Although dog insurance can initially seem confusing or overwhelming, enrolling your American Cocker Spaniel is as easy as selecting a plan, paying the monthly premium, and then submitting the reimbursement forms as needed. There is always a chance that your pup could have an accident or develop a condition requiring medical care, so taking the steps to lessen your financial burden can help both you and your pet in the long run.
After extensive research, we conclude that Lemonade pet insurance offers the best dog insurance policy at the lowest monthly for the American Cocker Spaniel.
SwiftScore Ranking Methodology for American Cocker Spaniels
We ranked the best pet insurance policies for American Cocker Spaniels based on a variety of important factors including the following:
The average monthly price for a 2-year-old American Cocker Spaniel with a $500 deductible located in the 90210 zip code
Coverage and benefits
Key policy details include accidents and illnesses, surgeries, annual check-ups, cancer treatment, lab tests, and more
AM Best rating of the underwriter
Reimbursement percentage
Annual benefit amount
Technology and user experience

Ease of sign up

Policy language clarity
User reviews
Other state dog insurance resources
Alabama | Alaska | Arizona | Arkansas | California | Colorado | Connecticut | Delaware | Florida | Georgia | Hawaii | Idaho | Illinois | Indiana | Iowa | Kansas | Kentucky | Louisiana | Maine | Maryland |
Massachusetts | Michigan | Minnesota | Mississippi | Missouri | Montana | Nebraska | Nevada | New Hampshire | New Jersey | New Mexico | New York | North Carolina | North Dakota | Ohio | Oklahoma | Oregon | Pennsylvania | Rhode Island | South Carolina | South Dakota | Tennessee | Texas | Utah | Vermont | Virginia | Washington | West Virginia | Wisconsin | Wyoming