4 Best
Life Insurance

Policies Compared for 2023

Updated on , by Matthew H. Nash – Licensed Insurance Agent

Securing the best life insurance policy can be overwhelming. Having sold term life insurance the old-fashion way of swabbing cheeks starting in 2012, I know the common questions and concerns you likely have. In this article, I've done all the research to help you quickly make the most informed decision and the good news is that many providers no longer require any medical exams. The Swiftest is reader-supported. If you decide to purchase life insurance via links on this page, we may earn an affiliate commission. We may receive compensation when you click on the affiliate links below.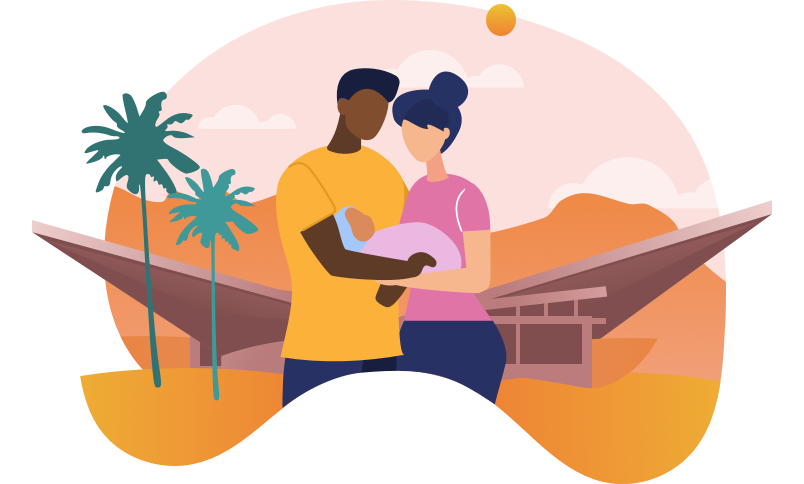 Top Life Insurance Scored, Ranked & With Cost
Use our below table to quickly compare the best life insurance providers in the United States. The average monthly prices shown are based on a healthy 35-year-old Californian male who is 5'9″ and weighs 175 lbs (non-nicotine user) for a 20 year term with a $250,000 death benefit amount. Costs may vary depending on age, location, death benefit, and various other health factors. Prices are accurate as of October 2023 and are subject to change. For the most up-to-date information, please visit the provider website.
---
Life insurance costs for different term lengths and benefit amounts
The price for life insurance varies primarily based on your age, BMI, whether of not you use nicotine products, and your overall health. To give you an idea, we've collected costs for different death benefit amounts for three different term lengths – 10 years, 20 years, and 30 years provided by Ladder Life Insurance. Please note: these prices are based on a healthy 35-year-old Californian male who is 5'9″ and weighs 175 lbs (non-nicotine user) and should only be treated as a rough guide as of October 2023 and are subject to change. If you're looking for the most up-to-date cost of life insurance, we suggest getting a quote directly with Ethos.
10 year term prices:
$100,000 – $9.63/ mo
$250,000 – $12.10/ mo
$500,000 – $17.25/ mo
$750,000 – $21.93/ mo
$1,000,000 – $26.62/ mo
$1,300,000 – $33.91/ mo
$1,500,000 – $36.86/ mo
20 year term prices:
$100,000 – $11.82/ mo
$250,000 – $15.84/ mo
$500,000 – $22.59/ mo
$750,000 – $31.33/ mo
$1,000,000 – $37.86/ mo
$1,300,000 – $47.54/ mo
$1,500,000 – $53.89/ mo
30 year term prices:
$100,000 – $16.68/ mo
$250,000 – $28.25/ mo
$500,000 – $39.82/ mo
$750,000 – $56.79/ mo
$1,000,000 – $71.15/ mo
$1,300,000 – $90.32/ mo
$1,500,000 – $103.38/ mo
What Is Life Insurance & How Does It Work?
In exchange for monthly payments, your life insurance beneficiaries will receive a large payout (anywhere from $50,000 to well into the millions) when you die if it's in the active policy period. As long as you continue to make monthly payments your policy will remain active. Typically people sign up for life insurance when they have dependents e.g a spouse or children. This type of insurance makes it certain that your loved ones will be supported even if you pass away prematurely.
Life insurance has two standard types of plans with variations and options within each. The two main types are Term Life and Permanent Life. Term is like a home renters policy and permanent life is like owning a home. A term policy will expire after a set amount of time, usually 10, 20, or 30 years, while a permanent life will stay in effect as long as you continue to pay the premium which could be 50+ years from now. Term life policies are cheaper, while with a permanent life policy, you will build value over time and can use them for leverage, for example, being able to borrow against it.
Key Life Insurance Terminology Explained
Premiums are your monthly payments to your insurance provider. Where the money goes depends on the type of policy, for a permanent policy you will be able build equity into the cash value of your account, for a term policy the payment will be applied to administrative fees and the cost of paying your death benefit if that were to ever occur.
Beneficiaries are the people or person who you choose to be the benefactor or your policy, should you depart this life while your policy is in force. This can be anyone from a family member to children or other relatives or any person of your choosing.
Death Benefit is the money that is provided to your beneficiary. When you pass away, the amount of money that you chose in your policy cash value will be provided to your beneficiary. Permanent policies can grow over time, so the amount could actually grow over the length of the policy. For a term policy, the amount will be set, for example, if you chose a $1,000,000 benefit, that is the amount that would be paid to your beneficiary. One thing to note is that the insurance company will due their due diligence to make sure that the person has actually passed away and that no fraud has taken place.
Riders are additional options that can be applied to your policy, think of them like options that aren't part of the core policy, but can be added on for specific extra benefits. For example, an accidental death rider compensates the beneficiary with an extra monetary amount if the person died from an accident rather than from illness.
Grace Period refers the amount of time the insurance company allows you to keep your policy active if your payment method fails. It's typically one month or more and they should send notifications via email or regular mail to alert you to the error.
Who is life insurance best for?
If you have a spouse and kids, life insurance is there to help protect your family in case you die unexpectedly. If you don't have life insurance or a large nest egg, how long can your family survive without your income? Assuming you are the sole or primary breadwinner, life insurance is a great option to protect the ones you love and it's a smart and relatively affordable financial product.
If you are single, you might think, why do I need life insurance? I don't have a spouse or children depending on me financially. That may be true, but the average cost of a funeral is $15,000. You don't want to leave your loved ones with that financial burden requiring them to turn to crowdfunding platforms like GoFundMe.
Other people choose to get a life insurance policy because they have recently gotten married and purchased a home. They may have a high risk job such as Alaskan king crab fisherman or hobbies like sky diving or rock climbing. Alternatively, they may be a self-employed business owner that wants to protect their business. Another creative way we've seen younger people get a life insurance policy is to utilize it for leaving a legacy for their favorite charity if they have an untimely death.
What's the ideal death benefit amount?
The size of a life insurance policy (death benefit amount) will depend on your needs, income and what you are comfortable paying monthly. The larger the policy, the larger the monthly premium will be, so you don't want to purchase a policy that will leave you financially strained each month. Many people choose a policy that is four times their take home yearly income. Young families that are just starting out will often choose a 20 or 30 year term policy to protect their children until they are at least in their 20's. This is a more affordable option, but of course when the term ends you won't have any equity built up into the policy since it is like renting and only kicks in if you pass away during those 20 to 30 years. If you want to build equity, a whole life policy is a much better option. It is always wise to speak with a certified financial advisor for a tailored plan that suits your specific circumstances.
How does term life insurance work?
The best way to understand term life insurance is to think of it as something you rent for a while, like an apartment or leasing a car. You will pay monthly and then if you expire during the predetermined term, your beneficiary will be the recipient of the policy death benefit. If you out live your term length, you get nothing. Term policies are a great to protect your family for a relatively small amount of money since policies typically start at under $10 per month. A term policy will allow your spouse and kids to pay for your funeral, mortgage and/or potentially college tuition should you die. Term life is a great plan for those without a large income or assets but who want to protect loved ones and allow dependents to live the same lifestyle they are used to even without you present.
How does whole life insurance work?
Whole life insurance can act as a financial instrument (in addition to having a death benefit), in that a portion of your monthly premium will go towards a cash account which can be used as an interest bearing vehicle.
As your whole life insurance policy ages, it will continue to build cash value. The cash value of the policy grows the fastest at the beginning of the policy, as you get older you are more expensive to insure, so a larger portion of the monthly premium will go towards your policy.
One of the perks of a whole life policy is you can use it to make withdrawals or borrow from it. You can also use the interest from the account to pay your premiums later on in your life. Another interesting option, is you can trade the death benefit of the account for the policy cash value but will be subject to some relatively small fees.
The price of a whole life policy for a healthy 30 year old woman is roughly ten times more per year than a term life policy. So if your term life cost is $250 per year, you can expect a whole life policy to cost around $2500 to $3000 per year in annual premiums.
Often times, a 401k would be a wiser product as a long term investment option. Real estate, stocks or other investments may also be more suitable if you are looking for a retirement nest egg.
How are life insurance policies priced?
The price of life insurance is dependent on a set of variables determined by actuarial tables. The prices may seem arbitrary but they are not. If you smoke or are obese you will pay a higher premium because you are at a greater risk of a premature death. Younger buyers are typically able to get lower monthly premiums as they are statistically less likely to die early than older buyers.
You may wind up paying more for coverage if you want a policy that won't require a physical exam, however if you are young without a number of risk factors, you can often find a cheap term policy starting at under $10 a month from one or more of our providers, see our table above.
Many employers offer small amounts of life insurance coverage to employees as part of their employment packages. This may not be enough to cover what you need, so it is always advisable to add more protection if you feel your loved ones won't be taken care of should you die unexpectedly.
Conclusion
Choosing the ideal life insurance plan can be overwhelming. I hope that this guide has helped you make a more informed decision. Remember, the best time to get life insurance is when you have had a life event that requires you to provide additional financial security to those you love in case of a worse case scenario.
After countless hours of research we've consistently found Ethos Life Insurance to be the ideal combo of price and coverage.
SwiftScore Ranking Methodology
We ranked the best life insurance policies based on a variety of important factors including the following:
Average monthly starting price for a healthy 35-year-old Californian male with a 90210 zip who is 5'9″ and weighs 175 lbs (non-nicotine user) for a 20 year term with a $250,000 death benefit amount

AM Best rating of the underwriter

Whether or not a medical exam is required

Death benefit amount

options
Claims experience and complaints
Technology and user experience

Ease of sign up

Policy language clarity
User reviews