6 Best Arizona (AZ)
Cat Insurance

Plans Compared in 2023

Updated on by Matthew H. Nash – Licensed Insurance Agent

Emergency veterinary care has become prohibitively expensive and only becoming more so. However, choosing the right pet insurance can help mitigate these costs, saving you from financial hardship. Unfortunately, the world of cat insurance can be pretty challenging to navigate, particularly when it comes to understanding policy language and choosing a provider that meets your needs. As a result, my team and I have extensively researched the best Arizona cat insurance plans so you can make an educated decision. This article will walk you and other cat parents, from Yuma to Kayenta and Bullhead City to Tucson, to find the right coverage for your beloved kitty. Read more about our unbiased ranking methodology and advertiser disclosure.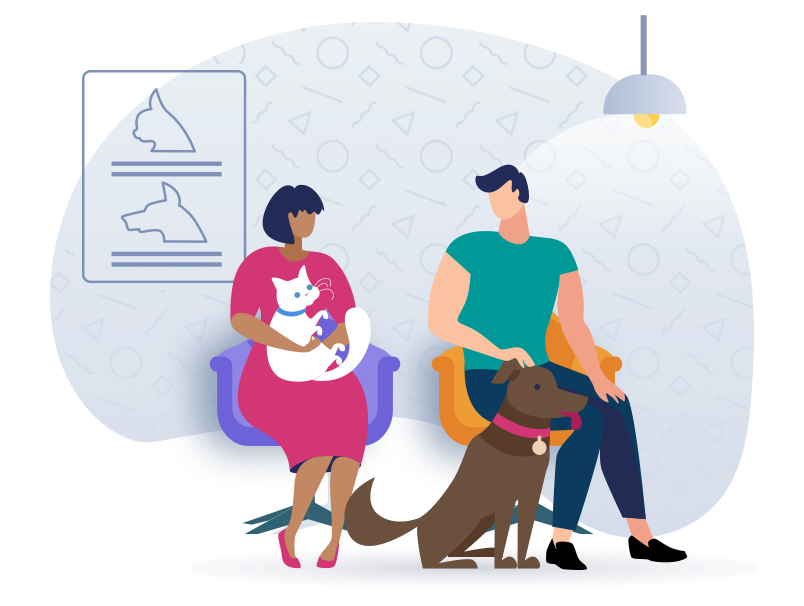 Top AZ Pet Insurance Scored, Ranked & With Cost
Use our below table to compare the best pet insurance providers in Arizona quickly. The average monthly Arizona specific prices shown are based on a healthy 2-year-old Labrador Retriever with a $500 deductible and 90% reimbursement amount who is located in Arizona with a 85050 zip code. Costs may vary based on age, location, coverage amount, and depending on the breed of your pet. Prices are accurate as of June 2023 and are subject to change. For the most up-to-date information, please visit the provider website.
---
How much does dog and cat insurance cost in Arizona for the 15 most popular breeds?
The price for Arizona dog and cat insurance is almost always the same throughout the state including in Jackson, Montgomery, Mobile, Birmingham, or Brewton etc. However, the prices will vary based on the age, health and breed of your pet.
All prices shown below are based on a 90% reimbursement rate with a $500 deductible and a $5,000 annual benefit from Figo pet insurance. Please note: these prices should only be treated as a rough guide as of June 2022 and are subject to change. If you're looking for the most up-to-date cost of pet insurance in Arizona we suggest getting a quote directly with Lemonade Pet Insurance or Figo.
Cat Insurance Prices in Phoenix Arizona:
Mixed Breed – $15.71/ mo
American Shorthair – $18.57/ mo
Bengal – $18.57/ mo
Bombay – $18.57/ mo
British Shorthair – $18.57/ mo
Exotic – $18.57/ mo
Himalayan – $18.57/ mo
Maine Coon – $19.59/ mo
Persian – $19.59/ mo
Ragdoll – $19.59/ mo
Russian Blue – $18.57/ mo
Scottish Fold – $19.59/ mo
Siamese – $19.59/ mo
Sphynx – $18.69/ mo
Abyssinian – $18.69/ mo
Cat Insurance Prices in Tucson Arizona:
Mixed Breed – $13.10/ mo
American Shorthair – $15.49/ mo
Bengal – $15.49/ mo
Bombay – $15.49/ mo
British Shorthair – $15.49/ mo
Exotic – $15.49/ mo
Himalayan – $15.49/ mo
Maine Coon – $16.35/ mo
Persian – $16.35/ mo
Ragdoll – $16.35/ mo
Russian Blue – $15.49/ mo
Scottish Fold – $16.35/ mo
Siamese – $16.35/ mo
Sphynx – $15.59/ mo
Abyssinian – $15.59/ mo
Cat Insurance Prices in Gilbert Arizona:
Mixed Breed – $15.71/ mo
American Shorthair – $18.57/ mo
Bengal – $18.57/ mo
Bombay – $18.57/ mo
British Shorthair – $18.57/ mo
Exotic – $18.57/ mo
Himalayan – $18.57/ mo
Maine Coon – $19.59/ mo
Persian – $19.59/ mo
Ragdoll – $19.59/ mo
Russian Blue – $18.57/ mo
Scottish Fold – $19.59/ mo
Siamese – $19.59/ mo
Sphynx – $18.69/ mo
Abyssinian – $18.69/ mo
Not finding your specific pet breed? Lemonade is our #1 recommendation for Arizona and they'll be able to give you a quick quote for your exact needs.
Arizona Pet Insurance FAQs
What is cat insurance? How can it benefit Arizona cats?
Cat insurance is a financial safety net that will cover most urgent veterinary care costs. To protect your cat and yourself financially with cat insurance, apply for a policy from your preferred provider and stay current on your monthly premiums. If your feline friend has a sudden accident or illness, you must pay the vet bills upfront and then file a claim for reimbursement. It is worth mentioning that pet insurance companies tend to exclude pre-existing conditions from coverage. Therefore, we recommend insuring your kitty as early as possible (8 weeks) before they have time to develop any chronic health issues.

An insurance policy is helpful for Arizona cat parents in offsetting emergency veterinary services that can easily cost several thousands of dollars. Cat parents without a good insurance policy often face the difficult decision of putting their beloved furry friends down because they cannot afford the necessary care. Cat insurance eliminates this sort of unfortunate situation and uncertainty.
At which age does my cat qualify for insurance?
Most cat insurance providers will insure your feline companion as long as they are 8 weeks or older. While there is usually no upper age limit for retaining your coverage, some companies will not issue new policies to pets over a certain age. Therefore, it's best to check with your preferred providers regarding their terms and conditions. That said, we encourage cat parents to insure their fur babies while they are still kittens, and if your cat is older, be sure to do so before they turn 9 years old. Keep in mind the younger your kitty, the cheaper and more comprehensive their coverage will be.
Is cat insurance worthwhile in AZ?
Unforeseen illnesses and injuries are an inevitable part of most cats' lives, which can lead to a mountain of veterinary bills that cost upwards of $2,000. However, only you can decide whether paying monthly premiums can put you at ease about avoiding potential financial hardship in the future should your cat suddenly fall ill or have an accident. Moreover, cat insurance can give Arizona cat parents peace of mind, knowing they can get their little pal whatever care they need, regardless of cost.
What does Arizona cat insurance typically cover and exclude?
While cat insurance plans are rarely identical, they all extend coverage to accidents and illnesses considered "sudden and catastrophic." Examples of such conditions include but are not limited to broken bones, eye infections, urinary blockages, broken bones and more.

The only exception is if these ailments are pre-existing conditions and listed as an exclusion on your policy. Therefore, if your kitty develops feline leukemia before you apply for coverage, it will be listed as an exclusion. Exclusions are not eligible for reimbursement under a cat insurance plan. The same is true for dental care unless it directly results from a sudden injury or accident. Other things not covered by a standard cat insurance plan are routine care, behavioral issues and elective procedures.

That said, many insurers offer optional wellness upgrades. These upgrades function as add-ons to your standard plan and cover annual exams, vaccinations and more.
How do providers calculate reimbursement amounts?
Imagine you have a cat insurance policy with a $250 deductible, 90% reimbursement amount and a $15,000 annual maximum benefit. Now, if your cat requires a life-saving operation that costs $5,000, you could expect to be reimbursed $4,500 minus $250 (your deductible), leaving your insurer to shoulder $4,250 of the total costs and you only $750. However, some insurance companies, like Trupanion, will pay their share of your cat's vet bills directly if you choose a veterinarian within their network. This option saves you the stress and hassle of waiting to be reimbursed.
Should I choose a higher or lower deductible?
When it comes to deductibles, there's no one-size-fits-all answer. Whether you choose a higher or lower deductible will depend on your financial circumstances since both types have advantages. A lower deductible will result in higher monthly premiums, but lower out-of-pocket costs should your cat need emergency care. A higher deductible will get you the opposite, meaning lower premiums but higher out-of-pocket costs in the event of a veterinary emergency. Many cat insurance providers feature calculators on their websites that are available to use when requesting a quote. My team and I have found that most Arizona cat parents prefer $250 and $500 deductibles.
Does homeowners insurance restrict any cat breeds from coverage?
The good news for cat parents is that most homeowners insurance providers do not have restricted cat breeds that could render you ineligible for a policy. (Unfortunately, that is not the case with dogs.) Nevertheless, we recommend verifying this with your insurer to be safe.
5 Useful Strategies for Keeping Your Cat Safe & Healthy in Arizona
1. Keep your cat in a climate-controlled space during the hotter months
Arizona's heat can be fatal several months a year, leading to rapid dehydration, heat stroke and even death. Having your cat indoors during this time is crucial to keeping them healthy and hydrated. Be sure that their indoor space is cool and has good air circulation.
2. Ensure your cat stays hydrated
A vital element of good health is hydration. In nature, cats get most of their moisture from their prey. However, domesticated cats do not have that benefit. While they will drink some water, they are not naturally inclined to do so. That's why their human companions must help them out. You can do this by feeding them moisture-rich raw cat food or high-quality canned food, mixing a teaspoon or two of water into each meal and giving them a fresh bowl of water or a water fountain from which to drink. Be aware that kibble lacks moisture content, leaving your cat dehydrated and unnecessarily hungry.
3. Feed your cat high-quality cat food
Another form of preventative care is to feed your cat high-quality food, such as raw or minimal-ingredient canned food. By paying close attention to labels, you'll discover that many cat foods are packed with cheap fillers, including meals, soy, wheat, corn, and other grains. These ingredients are not appropriate for cats since they are obligate carnivores. It's best to stick to foods with the highest protein levels possible.
4. Keep your cat safe from predators
With venomous snakes, dogs, eagles, hawks and other predators of cats abundant throughout the state of Arizona, it's probably best to keep your cat inside. If you have a variety of toys, a cat tower or two for them to climb, catnip treats and a cozy place to sleep, your cat will adjust to indoor life just fine.
5. Maintain a clean litter box
Since your cats lick their paws and use them to clean their faces, it's easy to understand why maintaining a clean litter box is crucial to their health. We recommend using a natural clumping litter to keep your litter box clean. Scoop out any pee pods or poo at least 2-3 times daily. Once every 10-14 days, empty the box entirely, clean it with a vinegar-water spray, dry it and then refill it with fresh litter. Regularly doing so will prevent serious bacterial issues. Unclean boxes could lead to your cat developing urinary infections. Avoid conventional cleaning products on your cat's litter box, as they are loaded with toxic chemicals.
5 Unique Cat Rescue Shelters in Arizona

Cool Cats Rescue is a nonprofit, no-kill shelter that spends most of its time and resources on helping the cats (and dogs) in most need, particularly those that suffered severe trauma or struggle with aggression, as well as community cats and kittens (TNR). The team at Cool Cats continuously works to expand their network of devoted, loving foster parents, veterinarians and trainers and even partners with local shelters and organizations to create the most significant impact.
---


The Arizona Animal Welfare League is the oldest and biggest no-kill shelter in the Grand Canyon State. Their shelter can house up to 140 cats and 190 dogs at any given time, and most animals are rescued from shelters throughout Maricopa County before they are euthanized. They currently have a network of 90 foster families supporting their efforts on top of all the work done at the shelter. All cats come spayed or neutered, vaccinated and microchipped.
---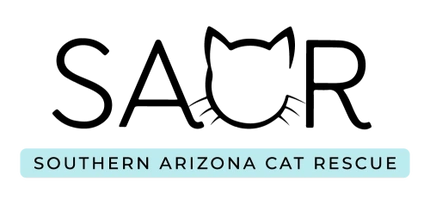 The Southern Arizona Cat Rescue is a fostering-based rescue organization. As a result, the cats they adopt out are socialized, litter box-trained and accustomed to living indoors. Along with forever homes for their rescue cats, SACR is always looking for more foster families to join their network. Foster families even get to participate in selecting forever homes for the cats in their charge.
---

Desert Cat Rescue & Sanctuary offers programs that support Southern Arizona's communities in rescuing and rehoming cats and Trap-Neuter-Release (TNR) efforts. They also have a cat food pantry to assist those in tight financial situations and a pet meal supplement to Meals on Wheels in Graham County. However, their most outstanding outreach effort is the Senior Companion Program, which pairs senior cats for fostering with senior citizens and covers the cost of food, litter and veterinary care.
---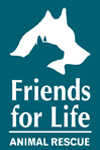 Friends for Life Animal Rescue concentrates their efforts on homeless and stray cats and dogs with no one to advocate for them. They pride themselves in having no time limit on an animal's stay at the shelter since the FLAR's primary mission is to find lifelong homes for every cat and dog that comes through their doors. No euthanizations are performed for "convenience" or population control.
---
Conclusion
As you can see, finding the best Arizona cat insurance for your kitten or fully-grown feline friend is much easier than you may have thought initially. We encourage you to insure your little pal once they are 8 weeks old so that you can get the broadest coverage at the lowest rate. That said, later is always better than never when getting your sweet kitty insured. After all, it can provide financial support throughout veterinary emergencies and even cover wellness care should you wish. Through our research, my team and I have found Lemonade Pet Insurance to give the best overall service at the lowest rates.
SwiftScore Ranking Methodology for Arizona
We ranked the best pet insurance policies in Arizona based on a variety of important factors including the following:
Average monthly price for a 2-year-old Labrador Retriever with a $500 deductible located in Arizona with a 85050 zip code
Coverage and benefits
Key policy details including accidents and illnesses, surgeries, annual check-ups, cancer treatment, lab tests, and more
AM Best rating of the underwriter
Reimbursement percentage
Annual benefit amount
Technology and user experience

Ease of sign up

Policy language clarity
User reviews