7 Best South Korea
Travel Insurance

Plans for US Citizens in 2023

Updated on by Matthew H. Nash – Licensed Insurance Agent

South Korea is an enchanting country where grand traditions coexist alongside a vibrant popular culture. Between its flavorful cuisine, awe-inspiring landscape, high-tech cities or colorful temples, it's easy to see why South Korea has become such a popular destination among visitors from the United States. However, with so much uncertainty around travel and the increased risk of flight delays and cancellations, health emergencies and loss or damaged luggage, South Korea travel insurance can protect you financially against these unforeseen circumstances and more. This article will explain the distinctions between top plans, the different levels of coverage available and what you can expect to pay. Read more about our unbiased ranking methodology and advertiser disclosure.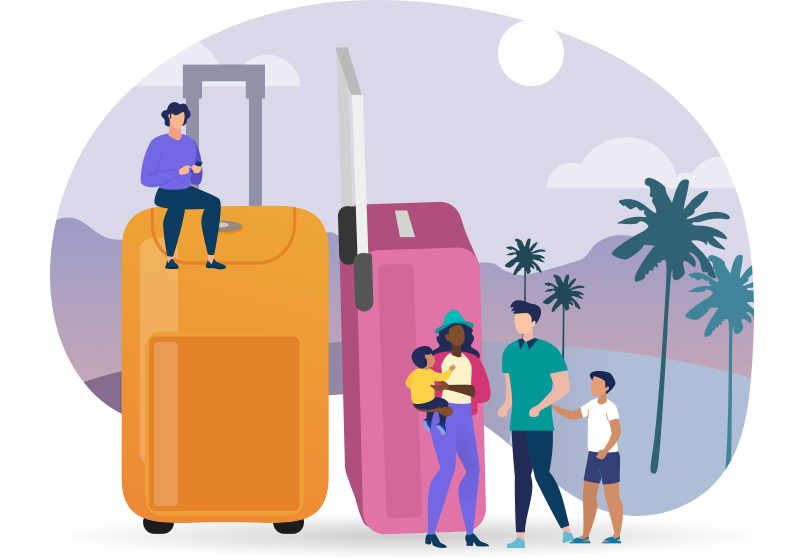 4.9
SwiftScore

Our SwiftScore is a unique and proprietary insurance ranking system objectively comparing key metrics which are most important to South Korea travelers. Learn more at the end of this page.
STARTING PRICE
FOR 2-WEEK TRIP TO THE SOUTH KOREA
$62.53
CAN YOU CANCEL YOUR TRIP FOR ANY REASON?
Yes
BEST
WEBSITE
FOR
Comparing Policies
Compare dozens of the best South Korea travel insurance policies from all the major providers in one place
Easily filter for the features you want and get support from their award-winning customer service team
Founded in 2013, TravelInsurance.com has helped hundreds of thousands of travelers find affordable insurance coverage
4.8
SwiftScore

Our SwiftScore is a unique and proprietary insurance ranking system objectively comparing key metrics which are most important to travelers. Learn more at the end of this page.
STARTING PRICE
FOR 2-WEEK TRIP TO THE SOUTH KOREA
$78.75
CAN YOU CANCEL YOUR TRIP FOR ANY REASON?
Yes
BEST
POLICY
FOR
Travelers Aged 55+
Pre-existing medical conditions are covered for a reasonable fee and they offer "cancel for any reason" as an add-on
$2,000 COVID quarantine coverage available w/ Safe Travels Voyager plan
Founded in 1998 and underwritten by Nationwide and GBG Insurance
4.8
SwiftScore

Our SwiftScore is a unique and proprietary insurance ranking system objectively comparing key metrics which are most important to travelers. Learn more at the end of this page.
STARTING PRICE
FOR 2-WEEK TRIP TO THE SOUTH KOREA
$87.53
CAN YOU CANCEL YOUR TRIP FOR ANY REASON?
Yes
BEST
WEBSITE
FOR
Filtering Plans
This comparison website has the most comprehensive filters especially for Covid-19 which helps you search for the specific benefits you need
They have "Zero Complaint Guarantee" which promises a fair claims process
Established in 2003, Squaremouth has consistently been recognized for it's exceptional customer service
4.7
SwiftScore

Our SwiftScore is a unique and proprietary insurance ranking system objectively comparing key metrics which are most important to travelers. Learn more at the end of this page.
STARTING PRICE
FOR 2-WEEK TRIP TO THE SOUTH KOREA
$88.00
CAN YOU CANCEL YOUR TRIP FOR ANY REASON?
Yes
BEST
POLICY
FROM
An Established Brand
Well rounded, inexpensive travel insurance plans from an established and top rated global insurance company
AXA has plans that cover pre-existing conditions and their "Platinum" plan covers "cancel for any reason" with an optional add-on. They also offer helpful 24/7 Worldwide Travel Assistance Services
Founded in 1959 and underwritten by Nationwide
4.7
SwiftScore

Our SwiftScore is a unique and proprietary insurance ranking system objectively comparing key metrics which are most important to travelers. Learn more at the end of this page.
STARTING PRICE
FOR 2-WEEK TRIP TO THE SOUTH KOREA
$68.63
CAN YOU CANCEL YOUR TRIP FOR ANY REASON?
No
BEST
POLICY
FOR
Adventure Travel
Covers almost all adventure activities for a reasonable price for U.S. residents up to age 70 (worldwide up to age 65)
Can insure up to 9 people in one family and the signup process is super easy
Founded in 2002 and underwritten for U.S. travelers by Nationwide Insurance
4.2
SwiftScore

Our SwiftScore is a unique and proprietary insurance ranking system objectively comparing key metrics which are most important to travelers. Learn more at the end of this page.
STARTING PRICE
FOR 2-WEEK TRIP TO THE SOUTH KOREA
$139.00
CAN YOU CANCEL YOUR TRIP FOR ANY REASON?
Yes
BEST
POLICY
FOR
Family Travel
Their "Trip Interruption for any Reason" feature allows you to get a 75% reimbursement for any additional expenses if you decide to go home early from your trip
They have a variety of insurance products to suit any travel needs
Founded in 1993 and underwritten by Nationwide Insurance
3.6
SwiftScore

Our SwiftScore is a unique and proprietary insurance ranking system objectively comparing key metrics which are most important to travelers. Learn more at the end of this page.
STARTING PRICE
FOR 2-WEEK TRIP TO THE SOUTH KOREA
$521/yr
CAN YOU CANCEL YOUR TRIP FOR ANY REASON?
No
BEST
POLICY
FOR
Long-term Travel
Ideal for digital nomads and long-term travel, available to anyone anywhere
Scored lower because short-term travel coverage isn't as robust as competitors
Founded in 2018 and is underwritten by Lloyds of London
4.9
SwiftScore

Our SwiftScore is a unique and proprietary insurance ranking system objectively comparing key metrics which are most important to travelers. Learn more at the end of this page.
STARTING PRICE
FOR 2-WEEK TRIP TO THE SOUTH KOREA
$62.52
CAN YOU CANCEL YOUR TRIP FOR ANY REASON?
Yes
BEST
WEBSITE
FOR
Comparing Policies
Compare dozens of travel insurance policies from all the major providers in one place
Easily filter for the features you want and get support from their award-winning customer service team
Founded in 2013, TravelInsurance.com has helped hundreds of thousands of travelers find affordable insurance coverage
South Korea travel insurance FAQs
When should I purchase my South Korea travel insurance?
It's best to get your South Korea travel insurance policy as soon as you book your trip, especially if you plan to get a Trip Cancellation plan since it will cover you and any travel companions you insure against unforeseen events prior to and during your vacation. Moreover, suppose you intend to purchase a "Cancel for Any Reason" (CFAR) or a Pre-Existing Condition upgrade package. In that case, you will only be able to do so within 14-21 days from when you booked your airline tickets or paid a deposit on your trip. Please verify with your preferred insurer their requirements for these optional packages.
What do trip delay expenses include?
While benefits may vary from one provider to another, most policies cover meals, hotels or other accommodations, internet access, and local ground transportation under their trip delay benefits. Your policy will state a daily limit, which usually ranges from $150-$200 until you reach your maximum trip delay benefit amount.
Will my South Korea trip insurance policy reimburse me for a 2-hour flight delay?
The flight delay required for trip delay benefits to kick in varies between policies and providers, but generally, the minimum is 3 hours. However, many policies state that trip delay benefits only become available if there is a 6 to 12-hour delay. Note that you will only be eligible for these benefits if the reason for your flight's delay is "covered," such as weather conditions, air traffic problems, aircraft maintenance, etc. Check the specifics of any policy you're interested in before you buy it.
What does my South Korea travel insurance exclude from coverage?
Standard policies without optional add-ons or upgrade packages limit coverage to unexpected events. While you may find that your South Korea trip insurance plan offers comprehensive coverage, there are a few things it does not cover. For example, if you cancel or change your travel plans due to a change of mind or mood, including no longer wanting to vacation with your travel companion or deciding your current workload is too heavy for you to travel. However, if you purchase a Seven Corners Cancel for Any Reason (CFAR) package, you can get reimbursed up to 75% of your total trip costs, regardless of your reason for cancellation.
What should I do if I have an emergency while traveling in South Korea?
If you or your travel companion(s) have a medical emergency during your time in South Korea, dial 119 from any phone. This will connect you with fire, ambulance and other emergency services. Should you need the police, dial 112. Many people in South Korea, particularly in the larger cities, speak English to some degree, so if you need help but don't have a phone, shout "Help!" or say "Dowajuseyo!" (pronounced Doh-wah-jus-ay-oh).

Should you or anyone else insured on your policy has a medical emergency, contact your travel insurance provider via their dedicated customer support line. They can often arrange transport to the nearest hospital comparable to US standards. You can rest assured that healthcare in South Korea is of a high standard, especially the "international hospitals" in the larger cities, which have a team of English-speaking nurses, doctors, and specialists. If you find yourself near Gangnam or Olympic Park, there is an excellent hospital near the Jamsil (chahm-sheel) Station called Asan Medical Center that serves international citizens regularly.
Does trip insurance cover rental car collisions?
Most standard trip insurance policies do not include rental car collisions in their coverage. However, some insurers may offer optional upgrades that will cover such incidents. Keep in mind that these upgrades often do not extend coverage to RVs, long-term car rentals, or luxury cars. That said, most people purchase separate insurance plans from their car rental company to cover accidents and any damage to the vehicle. You can also check with your auto insurance company in the US to see if they cover rental car collisions abroad, particularly in South Korea.
Do travel insurance policies cover Airbnb or vacation rentals that go wrong?
There is no one-size-fits-all answer to this question. To find out whether your trip cancellation and trip interruption benefits extend to vacation rentals, read the full details of your policy. The more expensive, and thus comprehensive, plans tend to cover your accommodations in such circumstances. If your standard policy doesn't, you can get a "Cancel for Any Reason" (CFAR) plan, as those benefits include coverage for short-term rentals. Be aware that CFARs will reimburse up to 75% of your accommodation cost should you need to use these benefits.
Will my South Korea trip insurance plan cover canceled flights?
South Korea trip insurance usually covers canceled flights, as long as it's for approved reasons and it happens for at least 24 hours. Approved reasons for canceled flights include inclement weather, an employee strike or a natural disaster. That said, if you need to cancel your flight due to the injury, illness or death of you, a travel companion or a family member, it will also fall under coverage. Further approved reasons included civil unrest, jury duty summons and short-notice military deployment.
Most common problems while traveling in South Korea and how to avoid them:
Illnesses
The most common afflictions tourists experience are head colds, sore throats, fever as well as respiratory and sinus issues due to poor air quality that usually results from air pollution and dust from the Mongolian desert. You may hear South Koreans refer to springtime as the yellow dust season. It's always a good idea to carry a mask with you in case you encounter such a day.

Another concern is traveler's diarrhea, which can keep you running to the toilet in your hotel room or vacation rental for several days. The best way to minimize your risk of developing traveler's diarrhea is to eat only in restaurants or at food trucks that appear clean and are busy. Also, steer clear if you see any raw meat or seafood lying around without being on the ice. Finally, remember to wash your hands frequently.

While viruses like Hepatitis A and malaria are quite rare among travelers, you may come down with the flu, a common cold, or COVID-19. Seek medical assistance as needed. Medical standards in South Korea are quite high, and many "international hospitals" in larger urban areas have a dedicated staff of English speakers.
Accidents
The most typical accidents travelers to South Korea experience are from tripping and falling or participating in adventure sports and activities. With incredible mountains and beautiful coastlines, many tourists can't wait to go hiking, skydiving, ziplining, scuba diving, surfing, bungee jumping, parasailing, and white water rafting while on vacation. Whether it's a sprained wrist, scraped knee or twisted ankle, you can rest assured that South Korean hospitals will take good care of you.
Muggings
With very few violent crimes against foreigners and people in public, South Korea is an extremely safe destination for travelers. Pickpocketing happens occasionally, but it's nothing most travelers are used to in other countries. Even rarer are muggings. Of course, exhibiting a basic level of caution and common sense are always advised.
Emergency resources for South Korea
Phone numbers
Dial 112 to reach the police and 119 from any phone if you need to reach fire, medical or other emergency services. You can also dial 1330, a hotline specifically for travelers. They can connect you with the appropriate emergency services, including the Tourist Police and even translate for you.
US embassy or consulate details
The US Embassy in South Korea is located in the country's capital, Seoul, and there is a Consulate General in the southern port city of Busan. For their address, phone number, hours of operation, and details on citizen services, please visit the Embassy's website.

If you wish to take extra precautions, consider registering your South Korea trip with the Department of State's Smart Traveler Enrollment Program. By listing your itinerary with STEP, you will receive travel alerts from the State Department about your travel dates and South Korea. In addition, should an emergency involving you or a relative arise, being registered with STEP will make it easier for the US Embassy in Seoul to communicate with you or your family.
Other local knowledge that is helpful for travelers
Accommodations
South Korea has an abundance of accommodations throughout the country to suit all preferences and budgets. Types of accommodation range from luxury hotels and tourist hotels to motels, guest houses and hostels. Due to the sheer volume of choice, reservations may not be necessary for smaller places unless it's during Lunar New Year, Golden Week or Chuseok (Korean Thanksgiving).

Hotels are not ranked by stars or diamonds in South Korea. Instead, they denote different tiers of quality and luxury using 1-5 flowers, 5 being the most luxurious and 1 being the most basic. These flowers appear on the front facade or doors of any hotel. Be sure to request a "Western" room, unless you prefer to sleep Korean-style, on the heated floors with thin cushions and blankets.

For people who don't need much in the way of luxury, a motel may be your best option as they provide all the basics, including shampoo, soap, hair dryers, flat-screen televisions, high-speed internet and a fridge stocked with free drinks. Just steer clear of the ones with pink on their facades or in their lobbies or "romance-inspired" decor, as these tend to be "love motels," seedier versions of the average motel. Keep in mind that motels in South Korea bear little resemblance to motels in the US.

You can generally find guest houses near train and bus stations. They are usually cheaper than motels but more expensive than hostels. Quality varies immensely from one place to the next, but on the whole, they are more basic than motels. Some are housed in old traditional Korean homes called hanok. In such cases, you will generally sleep on a heated floor (ondol) with blankets.

Hostels are usually limited to large urban centers and will be your cheapest option, aside from camping in national parks. Other alternatives include doing a temple-stay in which you book a bed in the temple of your choice for a certain period. However, temple stays are not particularly cheap, and you must make reservations well in advance. For more information, check out this site.
Communication
South Korea is the most technologically-advanced country in the world. Between the newest smartphones, smart homes and 5G networks, it's no wonder that much of this East Asian country seems to move at warp speed.

If you're concerned about staying connected and keeping in touch with loved ones while on vacation, you can take a few different approaches.

If you want around-the-clock connectivity, you can add international roaming for South Korea to your plan with your US mobile carrier. This will be the most expensive of the options. Be sure to turn off the background data on your phone or else you could end up with a phone bill of several hundred dollars more than you expected. It is also worth mentioning that most US mobile carriers offer little in the way of data allowances when it comes to international roaming. If you choose this route, download any apps and offline maps you may need whenever you connect to a free WiFi network.

One alternative is to rely entirely on free WiFi throughout your trip to South Korea. It's pretty easy to do, especially in cities as nearly all accommodations, cafes and major train and bus stations have WiFi networks open to the public. So while you won't be connected 24/7, you will be able to communicate with loved ones frequently via email, social networks as well as calling and messenger apps.

Another more cost-effective possibility is pre-ordering a prepaid SIM card online via Klook and picking it up at the designated kiosk in Incheon International Airport upon arrival. However, if you feel uncomfortable doing this, you can wait until you arrive at Incheon and pay for it in person. The downside to this option is that you may end up standing in line for as much as an hour. Either way, you'll have the option to buy a data-only plan or one that includes local calling and texting.

The three major mobile carrier companies in South Korea are LG U+, SKT and KT, all of which have kiosks in both Terminals 1 and 2 at Incheon. Most importantly, you will need an unlocked phone to add or change SIM cards. If you are uncertain whether your phone is unlocked, check with your US mobile phone carrier.

A third option is to rent a pocket WiFi device that will give you 24/7 connectivity wherever you are in South Korea. This is a great choice for those who don't need to make calls or send texts locally. In addition, pocket WiFi devices usually come with 1 GB of data per day, significantly more than prepaid SIM cards offer (and more than most travelers use). This is also an excellent choice for those traveling with friends or family since each pocket WiFi device allows up to 5 people to connect to it simultaneously. Both KT and SKT have pocket WiFi devices for rent at their kiosks in Terminals 1 and 2 of Incheon International Airport.
Currency
The South Korean currency is the Won (KRW), denoted by the ₩ symbol. The most frequently used banknotes/bills come in denominations of ₩1,000, ₩5,000, ₩10,000, ₩50,000, and the coins include ₩1, ₩5, ₩10, ₩50, ₩100, ₩500.

South Korea is a highly digitalized country where cashless and cardless payment options abound, as do ATMs. Despite this, cash still plays a vital role in South Korean society since indoor markets, street markets, taxis, and many individually-owned businesses are cash-based. While you can use your US credit or debit cards with ease throughout much of this fascinating East Asian nation, having plenty of cash on hand will prove helpful and even essential at times. Despite the fees, using Korean ATMs to withdraw money from your US bank account is usually a much better deal than exchanging USD for KRW at money exchanges.

Before leaving on vacation, contact your US banks and credit card companies to notify them of your travel dates and destination. Otherwise, they may see the use of your cards abroad as suspicious activity and block them.
Food
Foodies the world over flock to South Korea to enjoy mouthwatering food. With An abundance of lively food markets, cafes, food carts, restaurants and streetside restaurants (pojangmacha) to choose from, you're never far from a delicious meal in South Korea. In addition, the country's thriving street food culture also serves as a significant draw for tourists.

With the five flavors–sweet, hot, sour, salt, and bitter–present in nearly every meal via ingredients such as soy sauce, rice vinegar, garlic, green onions, sesame oil and seeds and dried red chili, it's hard for anyone to resist such a superb blend of tastes and ingredients. Korean food centers around noodle dishes, soups, stews and rice, all of which are prepared with a mix of meat, fish, seafood and vegetables.

Every meal comes with small plates or side dishes (banchan), usually vegetables (occasionally eggs) prepared in various ways. Among these banchan, you will almost always find kimchi, the dish for which Korean cuisine is most famous. Kimchi is fermented vegetables, a traditional dish made with cabbage and spicy. However, not all types of kimchi are spicy. If you're curious to learn more about the history and preparation of this traditional staple (and sample some!), visit the Museum Kimchikan in Seoul.

For those looking for the quintessential Korean food experience, some must-try main dishes include bibimbap, kimbap, kimchi jjigae, kalguksu, bulgogi and haejangguk to name a few.

Bibimbap is a dish of rice, vegetables and the famous gochujang, a fermented pepper paste that ranges from mild to extra spicy. Bibimbap typically comes with a fried egg with an option to add meat. Then, you mix it all together (as the Korean name implies) and enjoy. It's usually served cold or hot (in a stone pot), the latter being more flavorful.

Kimbap is often mistaken for sushi, but it is not. While it may look like sushi, it is rolled sesame-flavored rice with meat and fresh or pickled vegetables. Kimbap is a favorite lunch dish or on-the-go snack.

South Korea is known for its hearty and delicious soups, and kimchi jjigae will not disappoint. Kimchi, tofu, "glass" noodles, vegetables and either tuna or pork simmered in a stone pot over a gas fire make for one of the most warming and comforting soups this country offers on a winter's day. An excellent vegetarian version of this soup is doenjang jjigae.

Kalguksu, knife-cut noodle soup, is one of the dishes that made Seoul's Gwangjang Market famous. In addition to the noodles, other ingredients vary but often include assorted vegetables (cabbage is the most popular), meat and shellfish. It's a filling yet light meal and an excellent choice for those who don't like spicy food or simply need a break from it.

Bulgogi, meaning "fire meat," is a signature dish in Korean cuisine, particularly Korean bbq. In short, it's beef marinated in a sweet and savory sauce and grilled. The typical cuts of beef used for bulgogi are sirloin, ribeye or tenderloin. Whether you enjoy it in a restaurant or at a pojangmacha, you'll get a gas or charcoal grill and have the privilege of grilling it yourself. It always comes with banchan, rice and lettuce leaves to wrap the beef and rice.

Last but never least is haejangguk, which translates as "hangover soup." Since Koreans love their soju, a liquor made from rice and occasionally other grains, and beer, it's no wonder haejangguk is a staple in Korean life. It's made with a thick beef broth, dried napa cabbage, other vegetables and meat on the bone.

Although the South Korean culinary world may seem meat-heavy, the country has an ancient tradition of vegetarian/vegan food, known as chaesik (chay-shick), which is heavily associated with Buddhist temples. Plant-based diets have become trendy in recent years, particularly in Seoul and Busan, so if that's your preference, you will not go hungry! However, be aware that most kimchi is made with anchovies, so while it may appear vegan, it isn't–unless you're eating at a vegetarian or vegan restaurant.

The yeogi-yo button is an aspect of many larger or busier Korean restaurants that foreigners love. The yeogi-yo button exists on every table and allows customers to call their servers within seconds with a simple press of the button. Yeogi literally means 'here' in Korean.
Getting Around
South Korea has superb public transport throughout, not just in Seoul and other major metropolitan areas. A vast network of buses and trains makes cities, towns and villages throughout the country accessible, even if you're on a tight budget. Transportation is clean, safe, efficient and reliable. Buses traveling beyond city boundaries have scheduled rest stops so passengers can purchase drinks, meals or snacks and use the restroom.

Getting around is also made easier by an abundance of signs that feature English translations too. For example, you do not need to know any Korean to use it in Seoul. In addition to bilingual signs, all announcements are made in Korean and English. However, unless you speak Korean or read hangul, it's best to steer clear of city buses as English is not often used in signage or for stops.

In Seoul or other major cities, stop by any GS25, 7-11 or other convenience store and ask the cashier for a T-money card. It should only cost you US $ 2-3. By topping this card up at kiosks in any subway station, you can use it as your "ticket" for urban subway and bus networks in many other cities. Here is an excellent resource for English speakers to learn about the T-money card and where you can use it.

Book your tickets in advance if you want to travel via the high-speed KTX train or on weekends or popular holidays. You can book all train tickets through the KORAIL website. You can purchase bus tickets at your nearest central bus station. If you're traveling during the week, you should be able to buy bus tickets on the same day. Just be sure to get to the station early.

You can also fly between major cities. But if you factor in travel time to and from the airport and the couple of hours early you need to be at the airport before departure, it's generally not an effective use of your time compared with buses or trains. Of course, if you intend to go to Jeju Island, flying is more efficient, especially if you're traveling from Seoul. For those seeking more adventure, catch a ferry to Jeju from Busan.

As for renting a car, Jeju is the only place where doing so might be worthwhile since it is known as the Hawaii of Korea. Jeju has a bus system, but buses can be infrequent, giving you less flexibility. If you want to rent a car, you will need your US driver's license and an International Driver's Permit, which you can get back home from AAA. The good news is that South Koreans drive on the same side of the road we do in the US.
Language
South Korea is often the top-spending nation when it comes to learning English. Even though many learn it to improve their career prospects or get into university, many people are pretty conversational in English, especially in Seoul and other big cities. Even though some people may be keen to practice their English skills, others may get performance anxiety and play ignorant. So if you need help finding a particular place or reading a Korean menu, don't be afraid to keep asking until you find someone who can help you. People in their 20s and 30s are more likely to be conversant in English than older generations.

While you can certainly get by with only English during your trip, learning a bit of Korean is a great way to show respect. It will also help you get around more smoothly whenever you're in areas where English isn't as widely spoken. The unfamiliar alphabet (hangul) can seem daunting, but don't let it scare you off. Korean is a phonetic language. If you want to learn how to read Korean, you can do so within an hour or two. There are plenty of online language learning programs that can help you do so.

However, here are some words and phrases to help you during your vacation in South Korea:
hello – 안녕하세요 (annyeong haseyo)
goodbye – 안녕 (annyeong)
yes – 예 (ye) or 네 (ne) (pronounced nay)
no – 아니요 (aniyeo or ani)
please – 주세요 (juseyo)
thank you – 감사합니다 (kamsahamnida)
excuse me – 저기요 (jeo-giyo)
hospital – 병원 (byeong-won)
pharmacy – 약국 (yag-guk)
police station – 경찰서 (gyeong chalseo)
bank – 은행 (eun-haeng)
bathroom – 화장실 (hwa-jang-sil)
taxi – 택시 (taek-si)
here – 여기 (yeo-gi)
there – 거기 (geo-gi)
over there – 저기 (jeo-gi)
ticket – 표 (pyo)
ticketing machine – 발권기 (bal-gwon-gi)
bus – 버스 (boe-su)
bus stop – 버스 정류장 (boe-su jeong-lyu-jang)
subway station – 지하철역 (ji-hae-chol yeok)

*or say the name of the subway station you're looking for + yeok

airplane – 비행기 (bi-haeng-gi)
airport – 공항 (gong-hang)
Local Customs & Etiquette
One thing that catches most Westerners off-guard when they visit South Korea is the physical nature of the people. Nudging people out of the way, bumping into people and not holding doors are commonplace, so don't take it personally. None of this is considered rude in South Korea. Your personal bubble will cease to exist during your vacation here.

Even though South Korea is a technologically-advanced country with a massive pop culture that has taken the world by storm, it is a conservative country. Regarding clothes, there are a few no-nos: anything showing your midriff, extra-short shorts, miniskirts, plunging necklines and tank tops. Additionally, if you plan to visit a temple, show respect by wearing shirts that cover your elbows and pants that cover your knees. You can usually get away with wearing shorts, but it's a judgment call you'll need to make for yourself. And always remove your shoes and hat before entering a temple.

The same goes for Korean homes and traditional restaurants where you sit at low tables, using cushions instead of chairs. Keep in mind that it is considered rude to wear hats indoors at all, even in shops.

Whenever handing something to someone or receiving something–for example, cash–always use two hands. Doing so with only one hand is a sign of disrespect. While the younger generations may not take offense, those of older generations or a high social status may. This includes shaking hands. A major faux pas committed by foreigners in South Korea is to point a finger or to gesture with their palms facing upwards for someone to come towards them. Instead, always beckon someone the same way you would in the US but with your palm and fingers facing downward.

Another thing you may notice is that Koreans refrain from using the number 4 when it comes to many things, including but not limited to numbering apartment buildings, floors in buildings and restaurant tables. This is because they use the Sino-Korean numbering system for certain things, and the Sino-Korean word for 4, sa, sounds similar to the word for death. And while you may never encounter this during your time in South Korea, avoid signing or writing your name in red (or anyone's name, for that matter), as this is only done once someone dies.

Unlike in the US, eating while walking is considered impolite. So whether they grab food from a vendor, a café or a convenience store, Koreans find a place to sit or stand near the inside edge of the sidewalks to get out of others' way. And since public trash cans are not nearly as common as in the US, you are expected to carry your trash with you.

South Koreans are welcoming and hospitable people who are proud of their country and love sharing it with others. Most people find South Koreans very affable whether it's sharing food or drink with you or simply talking about their history. If you meet some friendly locals, ask them questions about their culture and recommendations for things to do and see. It's a perfect way to show interest and appreciation for their country.

Also, saying no when someone asks you to do something, whether it's to join them for dinner or to go to a particular event, is considered rude. Social situations can get a bit sticky for foreigners in such a culture where the collective is more important than the individual and saving face is essential. So do your best to be polite and not flat-out refuse them if your travel plans or interests don't align with the invitation.

Lastly, there is quite an elaborate etiquette around eating and drinking in South Korea, of which everyone should be aware should you get invited to dine with locals (a high possibility if you're the outgoing type!). Check out these handy guides: Korean table manners and Korean drinking culture and etiquette.
Restrooms
In South Korea, restrooms/bathrooms are most commonly referred to as toilets. Public toilets vary widely in their style and amenities. For example, in Seoul, many subway stations have bathrooms in which there are usually two types of stalls: one with squat toilets and one with Western toilets. Be aware that some bathrooms will not have toilet paper dispensers in individual stalls but outside the stalls when you first walk in. Others may have toilet paper in each stall, while others have none. It's always wise to carry around a couple of packets of tissues with you in case you find yourself in the latter. All convenience stores, such as GS25, 7-11, eMart-24 and CU, sell them. In small restaurants or those in rural areas, expect only squat toilets.
Tipping
Unlike in many countries, tipping in South Korea is not done. In fact, Koreans see tipping as rude. The culture demands excellent customer service and is part of any job, not something one delivers for an extra financial benefit (tipping). Providing outstanding service is seen as one of the many ways people can maintain collective harmony. So whether you're in restaurants, taxis, hotels, or spas, do not tip.

If you join any group hikes or participate in other outdoor sports and adventure activities and have a wonderful time, you can thank your guides in a few different ways. You can buy them a beer, a cup of coffee, or even lunch during your outing. They may refuse your offer at first but insist and pay anyway. They are simply being polite, even if they genuinely want to accept your offer. Another thing you could do is give them a small gift from the US as a token of your appreciation. If you think you will participate in anything involving a guide, consider packing a few such gifts in your luggage.
Safety
South Korea has one of the lowest petty theft and violent crime rates in the developed world, particularly when it comes to tourists. Nevertheless, exercising common sense and basic street smarts is still advised.

One of many travelers' biggest concerns is that North Korea might attack the South. However, a direct attack on the mainland has not occurred since the 1960s when North Korean commandos crossed the border and stormed the presidential palace in Seoul. To this day, the demilitarized zone (DMZ) remains in place.

For your added safety, steer clear of any political protests, as they could turn violent.
Visas
US citizens are allowed to enter South Korea for 90 consecutive days. However, you will need a Korean Electronic Travel Authorization, also known as a K-ETA. You can apply through the government's online portal and must do so at least 72 hours prior to your departure. Once approved, your K-ETA will be valid for up to 2 years. If you fail to use it within that time, you will need to apply for a new one.
What to pack for South Korea
Apart from Travel Insurance, we recommend you bring the following items for maximum health, safety, and enjoyment of your trip to South Korea.
A final note about travel insurance for the South Korea
I have spent dozens of hours researching travel insurance, including getting quotes and comparing coverage from all the most popular brands. Regardless of where you're going I am confident that you will also find that TravelInsurance.com offers the best way to compare policies with the ideal combo of coverage and price.
I wish you and yours an incredible journey.
SwiftScore Ranking Methodology
Average price for a 2-week vacation based on a 35-year-old California resident traveling to the South Korea with a $3,500 trip cost
Coronavirus coverage
Cancel for any reason (CFAR)
AM Best rating of the underwriter
Key policy details including cancellation, interruption, emergency medical evacuation, and baggage & personal effects
Ease of sign up
Policy language clarity
User reviews