7 Best South Africa
Travel Insurance

Plans for US Citizens in 2023

Updated on June 16, 2023 by Matthew H. Nash – Licensed Insurance Agent

South Africa is a dream destination for many American travelers with incredible wildlife, a breathtaking landscape, a vast array of adventure sports, friendly people and a diverse blend of cultures. However, amidst the heightened potential for trip cancellations or days, lost or stolen luggage and medical emergencies these days, having the best South Africa travel insurance policy can shield you financially from such unfortunate events. This article will give you a clear understanding of what you can expect to pay, the levels of coverage to choose from and the differences between top plans. Read more about our unbiased ranking methodology and advertiser disclosure.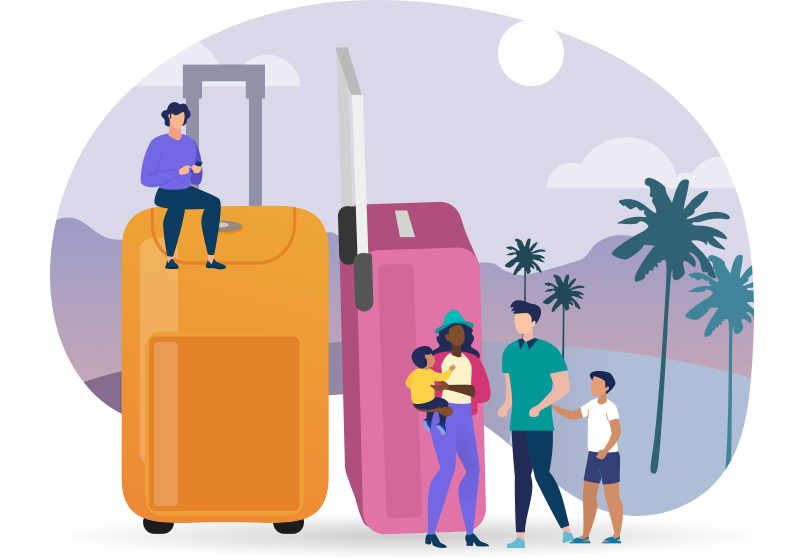 4.9
SwiftScore

Our SwiftScore is a unique and proprietary insurance ranking system objectively comparing key metrics which are most important to South Africa travelers. Learn more at the end of this page.
STARTING PRICE
FOR 2-WEEK TRIP TO THE SOUTH AFRICA
$160.92
CAN YOU CANCEL YOUR TRIP FOR ANY REASON?
Yes
BEST
POLICY
FOR
Fast Claims
Super fast claims via their 100% digital platform with a helpful mobile app
Faye makes it easy to add-on coverage for vacation rentals, adventure/extreme sports, pet emergencies, and "cancel for any reason" at competitive prices
Underwritten by Crum & Forster, Faye is known for its exceptional customer support, with 4.8/5 stars on Trustpilot
4.9
SwiftScore

Our SwiftScore is a unique and proprietary insurance ranking system objectively comparing key metrics which are most important to South Africa travelers. Learn more at the end of this page.
STARTING PRICE
FOR 2-WEEK TRIP TO THE SOUTH AFRICA
$62.53
CAN YOU CANCEL YOUR TRIP FOR ANY REASON?
Yes
BEST
WEBSITE
FOR
Comparing Policies
Compare dozens of the best South Africa travel insurance policies from all the major providers in one place
Easily filter for the features you want and get support from their award-winning customer service team
Founded in 2013, TravelInsurance.com has helped hundreds of thousands of travelers find affordable insurance coverage
4.8
SwiftScore

Our SwiftScore is a unique and proprietary insurance ranking system objectively comparing key metrics which are most important to travelers. Learn more at the end of this page.
STARTING PRICE
FOR 2-WEEK TRIP TO THE SOUTH AFRICA
$78.75
CAN YOU CANCEL YOUR TRIP FOR ANY REASON?
Yes
BEST
POLICY
FOR
Travelers Aged 55+
Pre-existing medical conditions are covered for a reasonable fee and they offer "cancel for any reason" as an add-on
$2,000 COVID quarantine coverage available w/ Safe Travels Voyager plan
Founded in 1998 and underwritten by Nationwide and GBG Insurance
4.8
SwiftScore

Our SwiftScore is a unique and proprietary insurance ranking system objectively comparing key metrics which are most important to travelers. Learn more at the end of this page.
STARTING PRICE
FOR 2-WEEK TRIP TO THE SOUTH AFRICA
$87.53
CAN YOU CANCEL YOUR TRIP FOR ANY REASON?
Yes
BEST
WEBSITE
FOR
Filtering Plans
This comparison website has the most comprehensive filters especially for Covid-19 which helps you search for the specific benefits you need
They have "Zero Complaint Guarantee" which promises a fair claims process
Established in 2003, Squaremouth has consistently been recognized for it's exceptional customer service
4.7
SwiftScore

Our SwiftScore is a unique and proprietary insurance ranking system objectively comparing key metrics which are most important to travelers. Learn more at the end of this page.
STARTING PRICE
FOR 2-WEEK TRIP TO THE SOUTH AFRICA
$88.00
CAN YOU CANCEL YOUR TRIP FOR ANY REASON?
Yes
BEST
POLICY
FROM
An Established Brand
Well rounded, inexpensive travel insurance plans from an established and top rated global insurance company
AXA has plans that cover pre-existing conditions and their "Platinum" plan covers "cancel for any reason" with an optional add-on. They also offer helpful 24/7 Worldwide Travel Assistance Services
Founded in 1959 and underwritten by Nationwide
4.2
SwiftScore

Our SwiftScore is a unique and proprietary insurance ranking system objectively comparing key metrics which are most important to travelers. Learn more at the end of this page.
STARTING PRICE
FOR 2-WEEK TRIP TO THE SOUTH AFRICA
$139.00
CAN YOU CANCEL YOUR TRIP FOR ANY REASON?
Yes
BEST
POLICY
FOR
Family Travel
Their "Trip Interruption for any Reason" feature allows you to get a 75% reimbursement for any additional expenses if you decide to go home early from your trip
They have a variety of insurance products to suit any travel needs
Founded in 1993 and underwritten by Nationwide Insurance
3.6
SwiftScore

Our SwiftScore is a unique and proprietary insurance ranking system objectively comparing key metrics which are most important to travelers. Learn more at the end of this page.
STARTING PRICE
FOR 2-WEEK TRIP TO THE SOUTH AFRICA
$521/yr
CAN YOU CANCEL YOUR TRIP FOR ANY REASON?
No
BEST
POLICY
FOR
Long-term Travel
Ideal for digital nomads and long-term travel, available to anyone anywhere
Scored lower because short-term travel coverage isn't as robust as competitors
Founded in 2018 and is underwritten by Lloyds of London
4.9
SwiftScore

Our SwiftScore is a unique and proprietary insurance ranking system objectively comparing key metrics which are most important to travelers. Learn more at the end of this page.
STARTING PRICE
FOR 2-WEEK TRIP TO THE SOUTH AFRICA
$160.92
CAN YOU CANCEL YOUR TRIP FOR ANY REASON?
Yes
BEST
POLICY
FOR
Fast Claims
Super fast claims via their 100% digital platform with a helpful mobile app
Faye makes it easy to add-on coverage for vacation rentals, adventure/extreme sports, pet emergencies, and "cancel for any reason" at competitive prices
Underwritten by Crum & Forster, Faye is known for its exceptional customer support, with 4.8/5 stars on Trustpilot
South Africa travel insurance FAQs
How do I find the best travel insurance provider?
The great news is that you can choose from 22 well-reputed travel insurance providers on website makes it easy to determine which provider offers a policy that meets all of your insurance needs. I like WithFaye.com as they are selective about the companies they feature on their platform. They also have helpful filters to sort and sift through policies and direct customer support from the providers.
Is it too late to purchase trip insurance once my South Africa trip has begun?
It's always wise to purchase your trip insurance in advance, but you can still buy an insurance policy while on vacation. Be aware that any plan you purchase will only apply for the remainder of your trip and does not apply retroactively. Therefore, it will not cover events or emergencies prior to the date of purchase.
Is South Africa safe to visit?
While millions of tourists visit South Africa every year, it is known for having high crime levels, particularly in townships and large cities. Therefore, traveling vigilantly and learning about South Africa in advance of your trip will help you explore and move about the country much more safely. I recommend visiting the Department of State's South Africa Travel Advisory page for more in-depth safety and travel information.
How long will it take my South Africa travel insurance provider to process my claim?
This differs from one provider to another and from one claim to the next. If you file the claim correctly and submit the requested documentation, you can expect reimbursements to take as long as 6 to 8 weeks. That said, travel insurance companies process many of their claims much faster.
What are the most common reasons travel insurance claims get rejected? Is there any recourse?
The most typical reasons for companies to reject claims include the policy's benefits did not extend to the claim filed, the person filing the claim did not follow procedure, or the insured individual did not accurately disclose their total trip costs or any pre-existing medical conditions. Should they reject your claim initially, your insurer will notify you of potential recourse.
How do you define and calculate "total trip costs" when applying for South Africa travel insurance?
Travel insurance providers determine Trip Cancellation and Trip Interruption benefits using your "total trip cost." As a result, you must calculate this amount accurately or risk forfeiting any benefits your policy affords you. To do so, total up the full cost of your trip's prepaid, non-refundable expenses, including airfare, cruise fare, ground transportation, hotels, retreat costs, or tickets for lessons, activities, entertainment, and tours. Factor in all expenses that you prepaid and would not be refunded 100% should you need to cancel your trip in addition to any cancellation penalties, even if no prepayment was required.

When entering your "total trip cost" on your travel insurance policy application, round up to the next dollar. Rounding down or stating that your total trip cost is less than it is so that you can get a lower-priced policy will invalidate your benefits.
If my camera is not stolen, but I forget it on a train or plane, will trip insurance cover it?
More often than not, travel insurance plans offer little coverage when it comes to electronics, typically $500 or less per item. So always read the full details of any policy you're considering purchasing to determine whether your camera would fall under coverage.
How do baggage loss benefits work?
If your luggage or any individual belongings are destroyed, lost, stolen, or damaged during your South Africa vacation, your insurer will most likely reimburse you up to the Maximum Benefit Amount as stated in your policy. This includes any personal effects you check with a travel supplier, common carrier, or hotel. Your provider will deduct the responsible party's amount from your total payout and reimburse you the difference.

There are many facets of baggage loss benefits to understand. The first is that the Maximum Benefit Limit listed in your policy applies on a per-person basis. A Maximum Benefit is the highest dollar amount your trip insurance provider will reimburse should your or your insured travel companion's luggage is lost, stolen, or damaged.
Typical problems tourists may experience while traveling in Iceland and how to avoid them:
Illnesses
Travelers are susceptible to typical illnesses they may contract at home, including the flu, pneumonia or a cold. Chronic lower respiratory infections are also a possibility. Unlike most countries on the African continent, South Africa is a yellow fever-free zone.

Malaria and dengue fever are also non-existent in most of the country. Still, you will have to be careful in northeastern KwaZulu Natal and some parts of Limpopo and Mpumalanga. You'll need to take extra precautions in those areas from May through September. Get to a hospital immediately if you experience any symptoms, such as high fever, nausea, chills, and body aches.

Another rather unpleasant illness contracted via mosquito bites is Lymphatic Filariasis (Elephantiasis). When an infected mosquito bites a human, it deposits larvae. These larvae then move to the lymph nodes and grow into worms. This results in itchiness and swelling of specific areas on the body, most frequently the legs, groin and genitalia. Extreme pain and disability are potential side effects. Seek treatment from an infectious diseases specialist.

Lastly, do your best to avoid heatstroke/sunstroke. Stay hydrated and do not drink alcohol in hot, humid, sunny weather. If you develop a fever but cannot sweat and experience severe mood swings, seek medical care immediately, as it can be fatal.

South Africa's major cities tend to have a good standard of healthcare, but if you want to be assured of excellent care, opt for a private hospital. Steer clear of public hospitals or those out in remote areas. Don't forget to have a South Africa travel insurance plan in place before you leave home on vacation, though.

If you're ever in doubt about where to seek medical help, consult your hotel concierge, the US Embassy, or the nearest Consulate. Your travel insurance provider can also assist you in this and even arrange for transport to the appropriate hospital if there is a medical emergency. It's worth noting that you will be expected to pay for any care and treatments you receive before leaving the hospital. Some hospitals may even require a deposit before care is administered.
Accidents
American tourists in South Africa have a few things to be mindful of to avoid accidents. The first is driving-related since they must adjust to driving on the opposite side of the road. The second is dealing with strong currents or undertows. Third, always visit beaches monitored by trained lifeguards and ask them for advice before getting in the water. Finally, the last type of accident tends to occur when visitors are involved in extreme sports or adventure activities, such as scrapes, broken bones and twisted ankles.
Muggings
Unfortunately, muggings and armed robberies are relatively common in South Africa, especially in the larger cities and townships. Violent crime, including carjackings, is high throughout the country, so be extra cautious. If you are eager to explore on foot, do so with an organized tour. Also, be aware of people trying to scam you out of money at ATMs. For more information, please see our Safety section towards the end of this article.
Emergency resources for South Africa
Phone numbers
112 from any phone should connect you with emergency services, regardless of whether you have an international roaming plan or a local SIM card. For specific issues, you can also dial 100 for the police, 1090 for women's emergencies, 101 for medical emergencies and 108 for fire and rescue services.
US embassy or consulate details
You can find the United States Embassy in South Africa in Pretoria and consulates in Cape Town, Durban, and Johannesburg. Please visit their website if you need more information on citizen services or opening hours, location, and contact information.

For those looking to be extra cautious, enrolling in the Department of State's Smart Traveler Program allows you to register your South Africa trip with the Embassy. The benefits include receiving travel advisories about your trip and facilitating smooth communication between you and your family should an emergency arise.
Other local knowledge that is helpful for travelers
Accommodations
With rampant theft and violent crime throughout the country, particularly in cities, it's best to stay at resorts or hotels instead of booking a vacation rental. Hotels and resorts offer a much higher level of security than most rentals, and their staff can provide a wealth of advice and information about where to go, how to get there safely, etc.

One major thing to remember when booking a hotel or resort is that the country experiences rolling blackouts daily, usually for a few hours each day. You will want to stay in places with generators, but instead of asking them directly whether they have one, ask, "How do you handle load-shedding?"
Adventure Activities & Extreme Sports
With such a dynamic and rich natural environment, South Africa is the world's adventure and extreme sports capital. Almost any outdoor activity you can think of is possible. Whether learning to surf at Muizenberg Beach in Cape Town, skiing in the Maloti-Drakensberg Mountains, swimming with seahorses in Knysna, or hiking the Otter Trail in Tsitsikamma, kayaking in Northern KwaZulu Natal or skydiving in Durban, a trip to South Africa will always be exciting. Since there is so much to do and see in South Africa, booking your activities in advance is always a good idea.
Communication
If staying in touch with friends and family or having access to the internet around the clock is essential during your time in South Africa, you can choose from several options or a combination. The first and simplest is to use WiFi only and communicate with loved ones via email and online calling or messaging apps. Free WiFi is most commonly available in hotels and shopping malls and less frequently in restaurants and shops. Even less so in rural areas. That said, depending on free WiFi is the best choice for those who don't mind "switching off" during their vacation.

The second is to purchase a local SIM card and prepaid phone package from a major mobile carrier such as MTN, Vodacom, or C Cell upon arriving in South Africa. While prepaid SIM cards are readily available throughout the country, not all shops understand how to activate the cards for tourists, as the government requires a local address.

Therefore, purchase yours at the airport before heading to your accommodation to keep things as easy as possible. Vendors at airports know how to handle this effortlessly. You must show your passport as part of the SIM activation process. Unlike US prepaid phones, incoming calls to your South African number will not use up your call time. And don't forget to buy a prepaid data package to get online whenever you want.

The last but most costly option is to purchase an international roaming plan from your mobile phone service provider in the US. Unfortunately, not all companies will have a roaming plan available for South Africa, so check with your carrier. If so, request that the package be added to your phone plan for your specific trip dates. A potential upshot of this is that friends and family back home will have a much easier time keeping in touch with you and vice versa. While in South Africa, remember to switch off your background data in your phone's settings, or you risk inadvertently running up a massive phone bill.
Currency
South Africa's currency is the Rand (ZAR or R), and each rand is divided into 100 cents. Bank notes come in denominations of 10, 20, 50, 100, and 200 rands. As for coins, they come in 1, 2 and 5 rands and 1, 2, 5, 10, 20, and 50 cents. South Africa is part of a "Common Monetary Area," which means Namibia, Lesotho, and Eswatini also accept ZAR.

ATMs abound throughout the country, especially in or near grocery stores, shopping malls, and in front of banks. Be sure to use ATMs associated with prominent South African banks to get the lowest transaction fees, usually R25 or R50. Independent cash machines can charge up to 10 times more.

Withdrawing cash using your American debit card will help you snag the best exchange rates, even when factoring in fees. Just remember to notify your bank in the US of your travel dates and destination so that they don't block your card. You will also need to know your PIN for all debit and credit cards you intend to use in South Africa, so learn yours before you leave home.

With an ever-growing tourist industry, credit cards have become widely accepted throughout the country, particularly in more urban and densely-populated areas. Mastercard/Maestro and Visa are the most common card issuers. In addition, Americans will find that a limited number of businesses accept Discover or American Express. Nevertheless, having some cash on hand is always a good idea.
Food & Drink
National cuisine in South Africa is loosely defined, and one dish rarely stands out as typical of the country. Preferred cuisines vary throughout, depending upon where in SA you are, but one thing is for sure: this is a country of meat lovers. Nearly every meal involves meat and veggies, and if not meat, exquisite fish or seafood takes its place.

An everyday staple throughout South Africa is mielie pap, or pap, (pronounced "pup"), a maize porridge, much like polenta. It is a popular breakfast dish sweetened with brown sugar. Pap can be eaten throughout the day with meat or vegetable-based sauces.

Often treated like a national sport, everyone in South Africa barbecues. It is known locally as braai, short for braaivleis, meaning "meat grill" in Afrikaans. Braai is a vital cornerstone of South African culture through which friends, family and neighbors come together to barbecue, socialize and enjoy life. South Africans eat well between slabs of steak, boerewors ("farmer's sausage"), and potatoes and squash wrapped in foil with onions and tossed on the fire. They also drink well, as braai are known for being events of serious beer consumption.

Another popular style of cooking is potjiekos ("pot food") or boerekos ("farmer's food"), a meal cooked in a cast iron cauldron. The former is done outside over an open fire. In contrast, the latter is done indoors. After eating one of these meals, expect a spike in cholesterol, as they're usually rich in butter and sugar.

However, the most exotic food in South Africa hails from Cape Town, known as Cape Malay cuisine. Cape cuisine is deeply tied to the Muslim immigrant communities from Madagascar, India, Indonesia, Malaysia and other parts of Southeast Asia. Tamarind, vinegar, cloves, nutmeg and chili powder, are typical ingredients. So whether you're eating braised lamb, semi-sweet or fish curries or salt and pepper steak hand pies, Cape Malay food is a must-try. You can find great restaurant options in the Bo-Kaap area of Cape Town.

Other popular must-try foods include bobotie, Gatsby, fish and chips, koeksisters, roosterkoek, melktert, bunny chow, biltong and droëwors.
Getting Around
Before you get out and explore, consider using Google Maps as a GPS for getting around. Download it using your hotel's WiFi to conserve your mobile data. Then, when you need step-by-step directions, you won't need an internet connection or mobile data.

When researching their trip to South Africa, tourists notice that there are 3 capital cities, each with different functions: Cape Town is legislative; Bloemfontein is judicial; and Pretoria serves as the executive capital. Since it is such a large country, considerable planning is necessary to ensure you get around South Africa as efficiently and smoothly as possible.

Traveling between major cities by plane is best if you need to save time. Air carriers such as AirLink, Kulula and FlySafair will be your best bet for domestic flights. Be sure to plan your transport from your destination's airport to the city center as they are often quite a distance. While flying sometimes seems the most efficient choice, you pass up on a sightseeing opportunity by doing so.

Renting a car or campervan or traveling by bus, train, tour bus or mini-buses will give you a much better feel for South Africa as a country and present you with countless photo-ops. The modes of transport also provide a wide range of comfort, from very basic to luxurious.

If you prefer luxury, high-end travel via train between cities, make your reservations well in advance with Blue Train. Known as the "moving five-star hotel on wheels," the Blue Train has old-world air and elegance, making several-day train rides feel like a pleasure rather than a chore.

For more affordable but still comfortable train travel, you can purchase your tickets for Johannesburg and Queenstown or Johannesburg and Musina through the Shosholoza Meyl website. They also offer a Premier Classe option, which provides more comfort than the standard train cars. However, to be safe, book short train trips during the day and reserve a private cabin whenever you travel by night.

Despite being a sizable country, South Africa's towns and cities are well-linked by bus. Traveling by bus is an affordable option for people needing more flexibility in their adventures. Buses are clean, comfortable, and safe, and long-haul buses come with onboard bathrooms and air conditioning, but do not expect WiFi.

You can easily book tickets via the websites of the two major bus companies Translux and Intercape. Tour bus companies also offer another way to explore South Africa and offer ticket prices that cater to various budgets. Check out Oasis Overland and Bazbus for more information on pricing and their different tour routes, including hop-on and hop-off passes from the latter.

If you wish to get out into nature and visit the national parks, renting ("hiring") a car or motorhome, known as a campervan in South Africa, will be your best bet. The parks tend to have well-maintained, paved roads, so you don't necessarily need a vehicle with all-wheel drive, but if you wish to explore the wild areas where the Big Five roam, all-wheel drive is a must. Drive South Africa and Tread Lite offer affordable 4×4 rentals and camping gear for reasonable rates. They can also be great resources for planning your wilderness adventures. For standard car rentals, Avis, Budget, Thrifty or Tempest Keep in mind that they drive on the left side of the road in South Africa.

Local mini-buses, known as "taxis" in South Africa, are probably the cheapest option, but they are over-crowded, recklessly driven, and uncomfortably. While they link every corner of South Africa, they do not offer fixed, reliable schedules, lack obvious stops to catch them, and rarely have space for luggage.

To remain safe in the larger cities, stick to taking taxis arranged by your hotel or resort or e-hailing a ride from Uber or Bolt.

See the Safety section below for more information.
Language
South Africa has 11 official languages, though the most commonly spoken are Afrikaans, Zulu, Xhosa, and English. The latter is the lingua franca in urban areas, the media, and official government matters. That said, you may notice that South Africans speak English with a variety of accents–some thicker than others–and toss in random words from Afrikaans and other African languages. Outside of major cities, the language spoken will depend on where in the country you're visiting.

Afrikaans is a West Germanic language that developed due to the 17th-century Dutch colonizers. It is treated much like a dialect because people speak it but read and write in Dutch. Nowadays, there are two main branches of the Bantu languages in South Africa: Sotho-Tswana and Nguni. Every South African speaks at least one language from one of these two branches.

Don't be surprised if you hear South Africans say "sorry" a lot. It's their version of "excuse me."

Here are some valuable words and phrases in Afrikaans to help you get around South Africa more smoothly:
hello – hallo (ha-low)
hello/how are you? – kunjani
goodbye – totseins (tot-seens)
please – asseblief (ah-she-bleef)
thank you – dankie (dan-kee)
you're welcome – plesier (pleh-sier)
excuse me – verksoon me (fer-skoen may)
yes – ja (yawh)
no – nee (nee-ah)
Where is the toilet? – Waar is die toilet? (Var-iss-dee-toy-let?)
the menu – die spyskaart (dee spays-kart)
the check/bill – die rekening (dee reh-keh-ning)
Do you speak English? – Praat jy Engels? (Praht yay en-nells?)
How much does it cost? – Hoeveel kos dit? (Who-feel kos dit?)
Local Customs & Etiquette
When visiting this dynamic, diverse country, there are some things to remember to ensure you never appear rude or disrespectful. Examples include receiving anything given to you with two hands in a cupped position, never spitting in public, accepting refreshments offered to you if you visit a local's home (particularly an Indian household) and never complimenting a particular item in someone's home as they will feel obliged to give it to you.

Depending on the people and area of your country, many South Africans can treat time rather loosely, so don't be surprised if things don't operate according to schedule. It doesn't mean that things won't happen—they will, but in their own time. If someone says, "now-now," it means to do something immediately or very soon. Whereas "just now" means to do something in the near future but not now.

Also, don't be surprised if you see people shopping for necessities at red lights, street corners, and traffic lights. You'll see everything from phone chargers and clothes hangers to home décor and sunglasses. It is such a big part of the culture that locals can tell which corner to find the item you're looking for. If you're in a car, it's best to give the vendor a simple wave and a shake of the head 'no' so that you don't have to open your window and risk a criminal approaching the car simultaneously.

When it comes to eating, customs and etiquette vary in different South African cultures. Therefore, observing those around you is vital for learning what is appropriate.

Public displays of affection, including holding hands, are not accepted in Muslim-majority communities and townships. These are standards they have for themselves, too, not just foreigners. Respecting this custom will spare you a lot of problems.
Safari
Most visitors to South Africa are there to go on safari. However, one common mistake many make is thinking they'll need more time than they actually do. The sweet spot seems to be 4 days, giving you enough time to see a diverse range of wildlife and experience life at a remote safari lodge.

In addition to the duration of your safari, you need to consider several other factors:
Always book your safari with a reputable tour operator with a long, positive track record of safety and customer experience.
You will need warm, casual clothes.
Before booking your safari, ask the tour operator which lodge you will stay at. Research the lodge to be sure it meets your needs and expectations.
Find out what your stay at the safari lodge includes.
Do they consider meals to be part of the package? Are other perks and amenities included, such as alcoholic drinks, spa treatments, guided bush walks, bird watching, and transportation to and from the lodge?
Safety
While it is safe to visit South Africa, the country has a high crime rate, so extra precaution and street smarts are needed. This means not carrying fancy camera gear around your neck or wearing expensive jewelry and watches. Leave your cell phone in your bag if you're not using it, and keep your bag close to your body and in your line of sight at all times. Never leave valuables on restaurant tables and outside a shop or restaurant, do not open your wallet in public. Keep a few small bills in your pocket for tipping; otherwise, consider paying for everything else by card.

Be aware that South African cities and townships are generally unsafe to walk around. Even if you're only headed to a restaurant 5 minutes away, ask your hotel to arrange a taxi pick-up. That said, if you're in Cape Town and stick to the city center, it can be safe to explore during the day. Tourists are highly advised to take taxis everywhere, and if you want to explore townships or cities other than Cape Town, joining an organized tour is highly encouraged. Whenever in doubt, ask the staff at your hotel for safety advice.

There's a lot to think about while driving in South Africa. Not only do you need to stay focused on driving on the opposite side of the road in the US, you also need to pay attention to your surroundings. Keep your doors locked and windows closed at all times. Carjackings or gunpoint robberies are known to occur, especially in cities at night. Therefore, driving at night is never a good idea. Recently, Kumbi Gate at Kruger National Park has become a common place to target people due to the slow-moving traffic. Avoid this area at all costs.

Lastly, whenever parking your car, approach the nearest parking guard (wearing a reflective vest) and ask him to look after your vehicle. Mention that you will tip (ZAR 2-4) him upon your return. Keep all valuables with you or locked in your trunk. "Car jamming" frequently happens in South Africa. This is when thieves block the signal from your car remote, so always pull on the door handles to ensure it is locked.

The most common scam related to ATMs involves someone offering to help tourists. Steer clear of any such people and find a new ATM. The safest places to withdraw cash using your American debit card will be the ATMs within bank branches since the staff regularly monitor the machines and area, and the chances of skimmers being installed are minimal.

Members of the LGBTQ+ community will be pleased to know that South Africa is the most socially and culturally open-minded country on the African continent and the first country to legalize same-sex marriage. Just be aware that public displays of affection, regardless of whether you're a same-sex or heterosexual couple, should be avoided in Muslim communities and townships.
Tipping
As in the US, tipping is common in South Africa, especially in tourist-centric businesses, bars, cafés, and restaurants. Tipping the staff in hotels, serviced apartment buildings, salons, and spas is typical, as these all tend to be low-paying jobs. Rewarding good service with a 15% tip is adequate and 20% is an excellent way of acknowledging exceptional service. One aspect of tipping that Americans aren't used to is being served by gas station attendants who fill your tank and wash your windows. A standard tip for them is ZAR 10-20.
Utilities
Be aware that South Africa's long had an energy crisis due to the failing power grid of the government-owned electric company, Eskom. Rolling blackouts are the norm every day, usually lasting for a few hours. South Africans refer to this as "load-shedding." What time these blackouts occur will depend on where you are in the country. Check with your hotel's front desk attendants or concierge for more information. We recommend making your reservations with establishments that have generators. See Accommodations section above.

Another aspect of life in South Africa that may catch you off-guard is the extreme water shortage. Be mindful of your water consumption. People are using strategies to conserve water, such as not taking baths and long showers or leaving taps running while brushing their teeth and flushing toilets only after a bowel movement.

These issues may only be minor inconveniences during your trip to South Africa. For example, you may have to plan a time to do your laundry instead of doing it on the fly. Either way, it's always better to be forewarned!
What to pack for South Africa
Apart from Travel Insurance, we recommend you bring the following items for maximum health, safety, and enjoyment of your trip to South Africa.
A final note about travel insurance for the South Africa
I have spent dozens of hours researching travel insurance, including getting quotes and comparing coverage from all the most popular brands. Regardless of where you're going I am confident that you will also find that WithFaye.com offers the best way to compare policies with the ideal combo of coverage and price.
I wish you and yours an incredible journey.
SwiftScore Ranking Methodology
Average price for a 2-week vacation based on a 35-year-old California resident traveling to the South Africa with a $3,500 trip cost
Coronavirus coverage
Cancel for any reason (CFAR)
AM Best rating of the underwriter
Key policy details including cancellation, interruption, emergency medical evacuation, and baggage & personal effects
Ease of sign up
Policy language clarity
User reviews