7 Best Italy
Travel Insurance

Plans Compared 2023

Updated on by Matthew H. Nash – Licensed Insurance Agent

Nearly 60 million people from across the globe flock to Italy every year to revel in the country's incredible food, wine, historical sites, opera, breathtaking landscapes and the crystal clear seas surrounding it. With all the uncertainties around travel, it makes sense to have the best Italy travel insurance possible. A good plan will shield you financially against trip delays, cancellations, medical emergencies, evacuations, and lost or damaged luggage. This guide to Italy trip insurance will explain the level of coverage to get, optional upgrades, what you can expect to pay, and the differences in top policies. Read more about our unbiased ranking methodology and advertiser disclosure.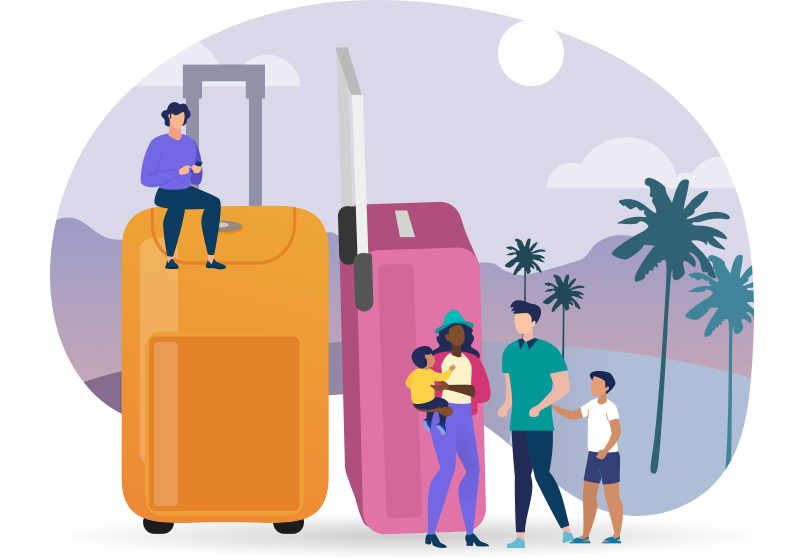 4.9
SwiftScore

Our SwiftScore is a unique and proprietary insurance ranking system objectively comparing key metrics which are most important to Italy travelers. Learn more at the end of this page.
STARTING PRICE
FOR 2-WEEK TRIP TO THE ITALY
$62.53
CAN YOU CANCEL YOUR TRIP FOR ANY REASON?
Yes
BEST
WEBSITE
FOR
Comparing Policies
Compare dozens of the best Italy travel insurance policies from all the major providers in one place
Easily filter for the features you want and get support from their award-winning customer service team
Founded in 2013, TravelInsurance.com has helped hundreds of thousands of travelers find affordable insurance coverage
4.8
SwiftScore

Our SwiftScore is a unique and proprietary insurance ranking system objectively comparing key metrics which are most important to travelers. Learn more at the end of this page.
STARTING PRICE
FOR 2-WEEK TRIP TO THE ITALY
$78.75
CAN YOU CANCEL YOUR TRIP FOR ANY REASON?
Yes
BEST
POLICY
FOR
Travelers Aged 55+
Pre-existing medical conditions are covered for a reasonable fee and they offer "cancel for any reason" as an add-on
$2,000 COVID quarantine coverage available w/ Safe Travels Voyager plan
Founded in 1998 and underwritten by Nationwide and GBG Insurance
4.8
SwiftScore

Our SwiftScore is a unique and proprietary insurance ranking system objectively comparing key metrics which are most important to travelers. Learn more at the end of this page.
STARTING PRICE
FOR 2-WEEK TRIP TO THE ITALY
$87.53
CAN YOU CANCEL YOUR TRIP FOR ANY REASON?
Yes
BEST
WEBSITE
FOR
Filtering Plans
This comparison website has the most comprehensive filters especially for Covid-19 which helps you search for the specific benefits you need
They have "Zero Complaint Guarantee" which promises a fair claims process
Established in 2003, Squaremouth has consistently been recognized for it's exceptional customer service
4.7
SwiftScore

Our SwiftScore is a unique and proprietary insurance ranking system objectively comparing key metrics which are most important to travelers. Learn more at the end of this page.
STARTING PRICE
FOR 2-WEEK TRIP TO THE ITALY
$88.00
CAN YOU CANCEL YOUR TRIP FOR ANY REASON?
Yes
BEST
POLICY
FROM
An Established Brand
Well rounded, inexpensive travel insurance plans from an established and top rated global insurance company
AXA has plans that cover pre-existing conditions and their "Platinum" plan covers "cancel for any reason" with an optional add-on. They also offer helpful 24/7 Worldwide Travel Assistance Services
Founded in 1959 and underwritten by Nationwide
4.7
SwiftScore

Our SwiftScore is a unique and proprietary insurance ranking system objectively comparing key metrics which are most important to travelers. Learn more at the end of this page.
STARTING PRICE
FOR 2-WEEK TRIP TO THE ITALY
$68.63
CAN YOU CANCEL YOUR TRIP FOR ANY REASON?
No
BEST
POLICY
FOR
Adventure Travel
Covers almost all adventure activities for a reasonable price for U.S. residents up to age 70 (worldwide up to age 65)
Can insure up to 9 people in one family and the signup process is super easy
Founded in 2002 and underwritten for U.S. travelers by Nationwide Insurance
4.2
SwiftScore

Our SwiftScore is a unique and proprietary insurance ranking system objectively comparing key metrics which are most important to travelers. Learn more at the end of this page.
STARTING PRICE
FOR 2-WEEK TRIP TO THE ITALY
$139.00
CAN YOU CANCEL YOUR TRIP FOR ANY REASON?
Yes
BEST
POLICY
FOR
Family Travel
Their "Trip Interruption for any Reason" feature allows you to get a 75% reimbursement for any additional expenses if you decide to go home early from your trip
They have a variety of insurance products to suit any travel needs
Founded in 1993 and underwritten by Nationwide Insurance
3.6
SwiftScore

Our SwiftScore is a unique and proprietary insurance ranking system objectively comparing key metrics which are most important to travelers. Learn more at the end of this page.
STARTING PRICE
FOR 2-WEEK TRIP TO THE ITALY
$521/yr
CAN YOU CANCEL YOUR TRIP FOR ANY REASON?
No
BEST
POLICY
FOR
Long-term Travel
Ideal for digital nomads and long-term travel, available to anyone anywhere
Scored lower because short-term travel coverage isn't as robust as competitors
Founded in 2018 and is underwritten by Lloyds of London
4.9
SwiftScore

Our SwiftScore is a unique and proprietary insurance ranking system objectively comparing key metrics which are most important to travelers. Learn more at the end of this page.
STARTING PRICE
FOR 2-WEEK TRIP TO THE ITALY
$62.52
CAN YOU CANCEL YOUR TRIP FOR ANY REASON?
Yes
BEST
WEBSITE
FOR
Comparing Policies
Compare dozens of travel insurance policies from all the major providers in one place
Easily filter for the features you want and get support from their award-winning customer service team
Founded in 2013, TravelInsurance.com has helped hundreds of thousands of travelers find affordable insurance coverage
Italy travel insurance FAQs
When should I buy Italy trip insurance?
It's best to purchase Italy travel insurance once you've booked your trip and paid any deposits necessary, especially when it involves Trip Cancellation benefits. Trip Cancellation protects you and any other travelers insured on your policy against unforeseen events or emergencies during your vacation. Therefore, the sooner you purchase it, the better. If you intend to get "Cancel for Any Reason" (CFAR) or Pre-Existing Condition coverage, you must do so within 14-21 days of booking your trip. Check with your preferred insurance provider for details.
Can I buy Italy travel insurance once my trip has begun?
It is always more advantageous to purchase Italy travel insurance before your trip has begun, but you can buy it once your vacation has started. Be aware that your benefits are only valid from the date of purchase and are not retroactive. In short, if you have a minor medical emergency on the second day of your trip but only get trip insurance on the third day, your insurance will not cover that event.
Is it worth getting "Cancel for Any Reason" insurance?
Cancel for Any Reason (CFAR) plans are optional upgrades you can tack on to your standard plan and are a perfect choice for those who are risk-averse or need added financial protection. The coverage allows you to do precisely as it claims and usually comes with a 75% reimbursement of nonrefundable trip costs not covered by your policy.
Will my Italy travel insurance plan cover the costs of canceled flights?
You can expect your Italy trip insurance policy to cover the costs of your canceled flight if the airline cancels service for 24 hours or more due to an employee strike, inclement weather or a natural disaster. However, you may have to cancel your flights for several reasons, but they must be for "approved" reasons per the terms of your plan to qualify for reimbursement. Examples of approved reasons include the injury and the illness or death of you or your travel companion(s).
Does trip insurance cover rental car accidents?
On the whole, travel insurance policies do not cover rental car collisions while you're in Italy or any foreign country, for that matter. That said, some providers may have optional upgrades to cover such situations, but it's important to note that they will not cover RVs, long-term rentals or luxury cars. You can also check if your auto insurance provider in the US offers coverage abroad. However, your best bet is to purchase additional insurance from your car rental agency, for which they charge an extra daily fee.
What should I do if my travel companions or I have an emergency during our vacation in Italy?
You can dial 112 (the European emergency line) for emergencies in Italy. It is a free call from any phone. If you don't have a phone or need help, you can shout out "uno, uno, due!" (112) in a crowded area and someone is bound to call for you.

Should you or any of your travel companions insured on your policy have a medical emergency, contact your trip insurance provider via the designated customer support hotline. They can arrange travel to the top hospital in your region and ensure it meets US standards.
What does Italy travel insurance exclude?
Your trip insurance plan's benefits only extend to unexpected or unforeseen events. Your Italy policy may offer extensive coverage, but you must know what it does not cover. One of the major ones is canceling due to personal preference, whether due to an increased workload or no longer wanting to go on vacation with your planned travel companion. Of course, you can expand your coverage by purchasing your insurance through Seven Corners and opting for the Cancel for Any Reason upgrade.

If you don't have a clean bill of health, getting a pre-existing medical condition optional upgrade will be essential. With this extended coverage, your benefits will cover you for nearly all documented medical conditions. Remember that each travel insurance company limits when you can buy it. Most will require that you do so within 14-21 days of booking your trip (flights/accommodations/cruise). If you are pregnant, you will need to verify that any pregnancy-related issues qualify for coverage. Read the full policy details or confirm by calling your insurance agent.
Can I get travel insurance through my credit card companies?
Many credit card companies offer their cardholders "travel protection" for free, which covers the parts of your trip you pay for using your credit card, such as flights, rental cars and accommodations. This is not the same as getting Italy travel insurance since credit card companies do not cover emergency medical and evacuation services. Ultimately, benefits are usually far less robust than any Italy trip insurance plan you can get from a dedicated travel insurance company.
Typical problems tourists may experience while traveling in Italy and how to avoid them:
Illnesses
The great news is that you don't need to worry about contracting exotic illnesses as you would in a tropical or subtropical country. The most common illness visitors to Italy suffer from is heatstroke (aka sunstroke), a serious concern between July and September. Since it can be fatal, there are several precautions you can take to minimize your risk.

The first is to avoid being in the sun mid-afternoon when it's hottest. Temperatures during Italian summers often hover in the 90-degree range and sometimes even break 100. The second is to consume minimal alcohol, as it's incredibly dehydrating. The third is to drink plenty of water and freshly pressed juices (not bottled), the latter being particularly hydrating. And lastly, be sure to eat plenty of water-rich foods like raw fruits and vegetables, of which there is an abundance in Italy.

That said, if you ever experience an increase in heart rate, high fever, confusion and delirium, vomiting, nausea, headaches, unusual sweating, loss of consciousness or any combination of these symptoms, seek medical treatment immediately. Heatstroke creates a swelling of the organs and, if left unchecked, can result in organ failure, brain damage or death.

Additionally, it's worth mentioning that Italy has its fair share of deadly critters, which can lead to various illnesses. For example, the asp viper is a poisonous snake whose bite can make you sick and even causes fatalities in up to 4% of incidents. Italy also has 6 other venomous snakes, all of which are part of the viper family, so keep your eyes open for them while you're out hiking or walking in rural areas.

Another critter that can land you in the hospital is the European black widow spider. While the initial bite may feel like little more than a pinprick, the symptoms become unbearable in the aftermath: disorientation, a quickly elevating fever, nausea and extreme muscle pains. Lastly, beware of jellyfish. Italy has over 100 species! The most troublesome one is the nomad jellyfish, whose tentacles will wrap around you and inject their venom, leaving you with a stinging, blistering rash lasting up to 3 weeks. If you suffer bites from any of these critters, get to a doctor quickly to minimize the symptoms.
Accidents
One of the most frequent reasons for accidents among visitors to Italy is car and moped collisions. While Italians drive on the same side of the road as North Americans, they take a wilder approach to driving than most of us are used to, including occasionally treating traffic lights like mere suggestions. While Italians may be adept at navigating traffic and cruising skillfully along their winding coastal roads, most foreigners feel disoriented and overwhelmed. Combine this without knowing one's way around, and it's bound to lead to accidents.

Like most places, slipping, tripping, and falling are common in Italy, especially when walking along old, uneven sidewalks and cobblestoned streets. Scrapes, bruises, and twisted or broken bones are inevitable. Always get your injuries checked out by a doctor, even if they seem minor.

Other injuries can come from natural disasters, such as earthquakes and volcanic eruptions, adventure sports, and other outdoor activities. Skiing, particularly piste skiing, results in plenty of accidents and injuries each year. Always check the weather report before venturing out to hike, ski, swim, or do anything else nature-related.
Muggings
While Italy is generally a very safe country to visit, bag-snatching and pickpocketing are commonplace in areas heavily frequented by tourists. They happen so frequently that you must be on guard when you're out and about. So if you can avoid carrying a purse or backpack, definitely do so. A money belt is a much safer option and will put your mind at ease as you walk around and explore.

If that's not possible, you need to take a few precautions. First and foremost, always lock your valuables in your hotel room safe or padlock them in one of your suitcases. Another is to carry your backpack or bag on the front of your body to discourage thieves from unzipping it and helping themselves to your money and belongings. Lastly, whenever you're in busy restaurants or cafés among other tourists, never hang your bag on your chair or leave it on an empty chair beside you. And leaving it on the floor is an absolute no-no unless you want to guarantee it will get stolen. In such circumstances, keep your bags on your lap.

See our Safety section below for other scams and crimes you need to be aware of while traveling through Italy as well as extra measures you can take to ensure you have a safe and enjoyable vacation.
Emergency resources for Italy
Phone numbers
If you need to reach the police, fire or medical emergency services, dial 112 from any phone. Should you need someone in your immediate surroundings to call for you, shout, "Chiamo uno, uno, due!" which means "Call 112!". (It is pronounced kee-AH-mo oo-no oo-no do-ay.)
US embassy or consulate details
The United States has an embassy in Rome and consulates in Florence, Milan, and Naples. If you need further information on location, phone number, opening hours, and citizen services, visit the Embassy's website.

If you want to be extra careful, list your Italy travel itinerary with the Department of State's Smart Traveler Enrollment Program. After doing so, you will receive relevant travel alerts for the time frame you'll be in Italy. Furthermore, registering makes it easier for the US Embassy in Rome to communicate with you or your family in the States should an emergency arise.
Other local knowledge that is helpful for travelers
Accommodations
Italy offers visitors a wide range of accommodations. From palaces (palazzi) and castles (castelli) that have been converted into extravagant luxury hotels, vacation rentals, bed and breakfasts (B&Bs), mid-range hotels to farm stays (agriturismo), there's something for everyone. Since Italy gets tens of millions of tourists every year, reserving your accommodations well in advance is essential.

Agriturismo has become famous as the ultimate eco-friendly way to experience Italy. Farm stays allow you to connect with nature and the local culture in ways other accommodation choices may not. Imagine waking up on a vineyard, strolling to a trailhead just a few minutes from your cottage, learning how to make olive oil, picking fruit with your local farmer, or experiencing homemade meals in the countryside. To find your ideal farm stay, check out the Agriturismo website.
Adventure Activities & Extreme Sports
From north to south, plenty of adventures are to be had in Italy's great outdoors. Whether you decide to go hiking in the Dolomites, skiing in the Alps, scuba diving in Bacoli, kayaking in Naples, or white water rafting in Calabria, you're bound to have a fantastic time. If you're traveling during the high season, June through September, try to book your activities in advance to guarantee availability, even if it's just a week or two early. Should you wish to protect yourself to the fullest with a medical emergency and evacuation coverage, get Italy travel insurance before leaving home for your trip.
Communication
You have several options to choose from when it comes to staying connected with friends and family back home and getting online during your vacation in Italy. The cheapest option is, of course, relying on free WiFi in hotels, Airbnbs, specific public spaces, and some restaurants. Free calling and messaging apps that rely on WiFi are a great no-cost solution.

Be aware that café culture in Italy differs significantly from that of other Western countries: Most do not have WiFi. Instead, Italians view cafés as places for relaxing, socializing, eating, and drinking. Therefore, unless you walk into one of the few Starbucks in the country, you likely won't see people typing away on their laptops.

For travelers needing to be connected 24/7, you can take a couple of routes. First, ask your mobile carrier to add an international roaming plan for Italy to your account for your vacation dates. However, be aware that such plans only come with a little data and the overage fees can be steep. A second, more cost-effective approach is to get a prepaid SIM card once you arrive in Italy. You can get one from the following four carriers' retail locations: Vodafone, 3, Wind, and TIM. Ensure you have your passport for the initial registration and setup.

Of course, there is an in-between alternative: rent a WiFi hotspot (aka pocket WiFi) in Italy or online before you depart home. Doing so will allow you to get online whenever you need, regardless of whether you're in a big city or a small family-run hotel in the countryside, at only a fraction of the price.
Currency
Like many other European countries, Italy uses the euro (€). Euro notes (bills) come in the following denominations: €5, €10, €20, €50, €100 and €200. That said, many businesses will not accept €200 notes. The €500 note was completely pulled from circulation in 2019, so never accept one or you will be cheated out of its supposed face value. As for coins, they have €0.01, €0.02, €0.05, €0.10, €0.20, €0.50, €1 and €2. If you find your pockets filled with coins, put them to good use by buying coffee and cannolis and tipping those who help you.

You can get around Italy using a mix of cash and card, but never just cards. You will get the best exchange rates by using ATMs (bancomat) in Italy and withdrawing cash from your US bank account. Even with ATM fees, you will still get a better deal than exchanging US dollars at a money changer. Unlike in the US, ATMs in Italy dispense a variety of bill denominations, and some will even let you choose your denominations. Many small shops only accept cash, so be prepared for this.

Use your debit and credit cards to pay for larger ticket items, such as rental cars, hotels, train tickets, tours and more. Just be sure you have credit and debit cards that do not charge you an "international transaction fee," which is usually 3% of your total purchase. And always remember to notify your banks and card companies back home about your travel dates and destination, so they don't freeze your account due to suspicious activity.

Lastly, it is vital to mention that in Italy and most of Europe, card processing machines require you to enter your 4-digit PIN upon making a purchase instead of signing the sales slip. So be sure to memorize all your PINs before leaving home for your vacation in Italy.
Entry Requirements
Since Italy is part of the Schengen Area, which comprises more than 2 dozen European countries, you can travel between them visa-free for up to 90 days. After that, you must leave the Schengen Area. You are allowed a maximum of two 90-day Schengen visits per year. Another way to look at it is that you are allowed 180 days annually with no one visit exceeding 90 days in the Area.
Food & Drink
Italian cuisine is famous worldwide, and it's no wonder why: Italy has the freshest and highest quality ingredients grown and produced domestically, recipes that date back centuries and flavor combinations that can leave you dreaming about them for years. In addition, Italians treat food with the respect and reverence it deserves and take their time eating.

While Italians typically only have a cappuccino and cornetti (a croissant and brioche-like pastry) for breakfast, they are known for luxuriating in long, several-course lunches and dinners. If you want to live like an Italian on your vacation, understanding the course order for meals is essential.

Before you begin your meal, you have an aperitivo consisting of a drink and a small snack. An antipasto follows it, an appetizer usually in a small plate of cheeses and cured meats. The next course is primo (meaning 1st), the first main dish. You can expect soup or a pasta dish (often vegetarian) for this course. As you may expect, the course that follows it is secondo (meaning 2nd), the second main dish, which is either a meat or seafood dish, along with a contorino, a vegetable-based side dish that they serve with the secondo.

At this point, you're probably wondering how long Italian meals are. If you are dining out or joining a big family home-cooked meal, expect it to last several hours. The secondo and contorino may not signal the end of a meal but don't forget to mop your plate with a piece of bread. This is what the Italians call "fare la scarpetta."

An insalata often follows the main dishes, a small salad often dressed with extra virgin olive oil (EVOO) and a bit of fresh lemon juice. If you're at a real feast, formaggio e frutta, a cheese and fruit plate, will likely follow. Finally, if you've made it this far, it's time for dessert, also known as dolce. And just as the meal begins with a drink, it also finishes with a drink–two of them. First comes the caffè, a shot of espresso that you can sip slowly, and the second is the digestivo, a post-dinner alcoholic drink.

Unlike in the US, you must ask for the bill/check (il conto) in restaurants. People take their time eating in Italy, and bringing you the bill without you asking would come across as rude. So, a simple "Il conto, per favore," will suffice once you finish eating. Also, never ask for a "doggy bag," as this is not done in Italy.

Another aspect of Italian dining worth knowing is that despite being safe to drink, restaurants and bars rarely serve tap water. It's simply not done. Instead, if you want water, you must buy it bottled. They call sparkling water frizzante and still water acqua naturale. Water is always served cold, but never with ice unless requested. Even then, don't expect a glass full of ice. You'll most likely get a few cubes at best.

One of the best things about traveling around Italy is that every region is known for different types of foods. For example, pizza in Rome bears little resemblance to pizza in Naples. Just as the type of pasta made in the Emilia Romagna region (northern Italy) is distinctly different from that made in Campania (southern Italy). Pasta in the north is made from soft wheat flour. Whereas, in the south, it is made from durum wheat flour, which is denser and, to a discerning palate, creates an entirely different pasta. Exploring these culinary distinctions is one of life's great pleasures.

You could travel around Italy for a year and still not try every traditional dish the country offers. So, of course, pizza is a must-try during your Italian vacation. There are two types: Pizza Romana (from Rome) and Pizza Napoletana (from Naples). The former is paper-thin, often with little to no crust. In contrast, Pizza Napoletana is very doughy and made with a thick, bubbly crust all around it.

Beyond the handmade pasta, pastries, tiramisu, risotto, fish, seafood, cheeses and olives, visitors love Italy's cured meats and wines. After all, Italy is the world's largest wine producer, and the affordable prices in relation to the quality of the wines will astound you. The country is divided into 20 regions, each specializing in different wines. If you want red wine, ask for vino rosso; if you want white wine, vino bianco.

Cured and flavored meats abound in Italy, with the most common being pork. If you see pancetta, prosciutto di Parma, mortadella, prosciutto cotto or soppressata, you know they are various types of cured pork. In addition, you may find some cured chicken, turkey, game meats and beef, but they are much rarer.

One thing that often baffles tourists is the Italian coffee culture, which barely resembles anything people from North America know. Italians are purists when it comes to coffee. No flavored syrups, 20-ounce drinks, milk alternatives or sugar substitutes exist. In Italy, it's always coffee, sometimes milk and maybe a little sugar. And to be clear, they don't serve gigantic pots of drip coffee with free refills.

When Italians speak about coffee (caffè), they mean espresso. Most buy their coffee in a bar. Bars in Italy are all-day businesses that serve both coffee and alcohol. You will often notice locals standing around the bar or high tables polishing off their espresso shots quickly. However, when discussing breakfast, many will sit at a table and take their time with a cappuccino and pastry. (This is as serious as Italians get about breakfast.) Since ordering coffee is essential and very different from what most visitors are used to, let's review your options: First, a shot of espresso, as mentioned above, is un caffè. Savvy baristas will ask you, "un caffè normale?" to which you should respond with "Sì." They want to ensure you understand you're not getting drip coffee but regular Italian coffee. If one shot of espresso is not enough, order a caffè doppio (2 shots), also called a doppio for short. If you want a thicker espresso made with an absolute minimum of water, order a ristretto (aka un caffè corto).

For those who find straight espresso too strong, consider ordering a caffè lungo–a shot of espresso with added hot water. A lungo is more robust than an americano but not as large and far more common among Italians. If you want to enjoy a coffee later in the day but don't want to be awake all night with a caffeine buzz, order a un caffè deca (decaffeinato). The sweet-tooths might wish to order un caffè con panna (espresso topped with whipped cream) or un caffè shakerato (shaken espresso with sugar and ice).

One mistake tourists in Italy make is ordering a latte. Be aware that if you order a latte, you will get a glass of milk or, at best, a cup of steamed milk. If you want the equivalent you're used to back home–espresso and steamed milk–you must order a caffè latte. Another drink that will confuse most Americans and Canadians is the macchiato, which means "marked." In Italy, you have two choices: a caffè macchiato (espresso marked with a bit of milk) or a latte macchiato (milk marked with a bit of espresso). One thing to note is locals start with milk-heavy drinks in the morning, like a cappuccino (espresso with steamed milk and milk foam) and gradually transition to coffee drinks with little to no milk as the day progresses.

Of course, there's much more to Italian drinks than just wine and coffee. Limoncello is one of the most popular alcoholic beverages. It is made primarily in southwestern Italy from lemon peels, neutral grain spirit alcohol, sugar and water. A second famous alcoholic drink is grappa, a brandy made from the grapes leftover from winemaking. Lastly, order a spritz if you need to cool down on those hot summer days. It's prosecco mixed with sparkling water and a bitter liqueur, such as Campari, Aperol or Cynar, served over ice with an orange slice.

There's so much more to Italian food and drink, but this is a great primer to get you started.
Getting Around
Visitors to Italy can rest easy knowing they can get around the country without dealing with all the challenges and expenses of renting a car (though that is an option too). Exploring far-flung corners is often quite easy between an extensive train network, a national bus system, and plenty of domestic flights and boats shuttling tourists between ports and resorts.

Long-distance buses linking villages, towns and cities across Italy are quickly increasing. Traveling by bus is one of the most affordable ways to get around Italy and also provides the most flexibility, as it tends to reach areas the national rail system does not serve. Large bus companies like Flixbus and Megabus operate throughout Europe, including Italy. In addition, local buses operate in various towns and cities, but a visit to the nearest tourist center will be necessary to figure them out.

Italy used to be infamous for its poor rail system. Still, over the years, the government invested significantly in high-speed trains, which has made domestic travel far more efficient and comfortable. If you want a reasonably-priced seat on a high-speed train, make an advanced reservation online. Trenitalia operates most trains nationwide, and their website is available in English. In addition, Italo, a privately owned company, runs several high-speed trains.

Italy has three types of trains: Alta Velocità (high-speed trains), Regionale (cheapest and stop most frequently) and InterCity (shuttles people between major cities). Most trains have 1st and 2nd class cars, so pay attention to which class you book, especially when using a ticket machine. 2nd class trains are a great way to save as much as 50% on fares. Be aware that chances of getting refunds on train tickets or changing travel times and/or dates are slim to none. Lastly, many major cities in Italy have subway systems (metro), which your hotel or a nearby tourist office can explain to you.

Being surrounded by the Mediterranean Sea on one side and the Adriatic on the other, along with numerous breathtaking lakes, ferries and boats, are a terrific mode of transportation in Italy. Most tourists catch ferries to Sicily, Sardinia, Capri, the Tremiti Islands and the Aeolian Islands. Long-distance, international ferries can also get you to Greece, Croatia, Spain, Tunisia, Albania, France and Malta. Sightseeing boats also operate on some of the more famous lakes, such as Como, Iseo and Garda.

Renting a car is a popular choice among tourists since it provides more freedom in terms of time and destination. It allows you to travel breathtaking coastal roads far from bus and train routes, and stopping anywhere at any time is your prerogative. To rent a car in Italy, you will need your US driver's license and an International Driver's Permit, which you can get from your local AAA branch or apply for by mail (instructions are on their website). You can also rent motorcycles, Vespas and bicycles to explore this magical country.

However, renting a car in Italy presents several challenges. The largest one is Italian drivers. While they drive on the right side of the road like in the US, Italian drivers are high energy and rather free-spirited in their approach to traffic lights, lane lines and road rules. There's also the problem of parking. Parking, particularly in Italian cities, is a nightmare. Not only are parking spots hard to come by, it's not unusual for cars to get smashed into or scratched.
Language
While many Italians are conversant in English, especially in larger cities, it's always helpful to know a bit of the language to help you along as you explore the country. Moreover, Italians will appreciate your effort and often go out of their way to help you. So, aside from the basic numbers–which you should learn if you plan to shop at markets– here are some useful words and phrases to get you started:
good morning (formal) – buon giorno
good afternoon (formal) – buon pomeriggio
good evening (formal) – buona sera
good night (formal) – buona notte
Hello (informal) – ciao
goodbye (informal) – ciao/arrivederci
goodbye (formal) – arrivederla
see you soon – a presto
see you later – a più tardi
see you – ci vediamo
until next time – alla prossima
have a good day – buona giornata
have a good evening – buona serata
please – per favore
thank you – grazie
many thanks – grazie mille
you're welcome – prego
excuse me (formal) – mi scusi
excuse me (informal) – scusa
I'm sorry – mi dispiace
Do you speak English? – Parla inglese? (par-lah in-glay-say)
I don't speak Italian – Non parlo italiano
I don't understand – Non capisco
don't worry – tranquillo/tranquilla (depending upon whether you're
speaking to a man or a woman)
yes – sì
no – no
maybe – forse
I don't know – No lo so
I don't think so – Penso di no
Where is ____? – Dov'è ____?
American embassy – l'ambasciata americana
train station – la stazione ferroviaria
bus station – la stazione degli autobus
bus stop – la fermata di autobus
airport – l'aeroporto
police station – la stazione di polizia
city/town center – il centro
city/town square – la piazza
hospital – l'ospedale
coffee shop/bar – caffè/bar
a good restaurant – un buon ristorante
supermarket – il supermercato
bathroom – il bagno
left – la sinistra
right – la destra
near – vicino
far – lontana
turn left – gira a sinistra
turn right – gira a destra
go straight – vai diritto
go back – vai indietro
go that way – vai in quella direzione
Help! – Aiuto!
ambulance – un'ambulanza
hospital – l'ospedale
pharmacy – la farmacia
pain – doloreinjury – danno
Local Customs & Etiquette
Unlike in the US and Canada, only ask someone how they are doing if you are genuinely curious and want an answer. Otherwise, a simple "Buongiorno" or "Buonasera" will suffice.

Also, when entering a shop or place of business, always greet the staff formally with "Buongiorno" or "Buonasera," depending on the time of day, and make eye contact with the person or people. When you leave, say "Arrivederci." Follow this social norm to avoid being thought rude and potentially receiving poor service.

Should you make a new Italian acquaintance, make eye contact, shake hands, state your name and say "Piacere," meaning pleased to meet you. That said, if you have Italian friends, you'll notice that the norm, regardless of whether you are male or female, is to greet one another with a kiss on each cheek, starting with the left.

Even if you're not religious, Italians want visitors to respect their churches and basilicas by dressing and conducting themselves appropriately. The proper attire includes tops that cover your shoulders and long pants or skirts, ideally ankle-length. Refrain from eating or drinking when you're in such places of worship and always whisper if you speak at all. Always give Italians and other Catholics the space and silence they need to pray. This includes switching off your phone while you're inside. Like other Southern European countries, Italy has a flexible relationship with time. Arriving early is not done. Most Italians will show up to a meeting or a dinner party a few minutes late, and it's not considered rude. Even public transport is rarely on time.

As you may have guessed, Italians take mealtimes very seriously, especially lunch, known as pauza di pranzo (lunch break). Italians usually take from 1-4 pm off during the weekdays, closing their businesses during this time. Some Italians combine lunch and a nap before returning to work at 4 pm for at least another 3 to 5 hours. While this routine is slightly less rigid in larger metropolitan areas, it's still prevalent in towns and villages.

Furthermore, Italians are known for eating dinner late. A typical time is between 9 and 10, though seeing Italians finally sit down to dinner at 11 pm is not unheard of. You'll be lucky if you can get a table before 7:30 pm. If you get hungry between lunch and dinner, have an aperitivo to tide you over. Italy's aperitivo, a drink and a small snack, is comparable to Spain's tapas.

To maintain a positive rapport with locals, avoid getting drunk. Italians see wine and other alcoholic drinks as pleasures to pair with food. Only very rarely will you see grown Italians drinking to get drunk, except by the younger crowd on occasion.

Should an Italian invite you to their home for dinner or Sunday lunch, be prepared to be wowed by a homemade feast. The polite gesture would be to bring pastries to share with everyone, flowers or a fancy box of chocolates. Pace yourself while eating. Italians take their time with food, so follow your host's lead. Be aware that finishing everything on your plate is a massive compliment to the cook and an invitation to be served seconds.

Italians are known for communicating with their hands and facial expressions as much as their words, if not more so. They are also very tactile and affectionate, so don't be alarmed. Should you meet a man or woman who is older than you, greet them accordingly with "Signore" or "Signora" to show respect.
Safety & Scams
There's a lot to keep in mind regarding safety in Italy, despite it being a relatively safe country to visit. As mentioned in the earlier section on muggings, bag-snatching and pickpocketing are unfortunately common in high-density touristic areas.

An obvious scam that happens nearly everywhere is taxi drivers trying to operate without switching on their meters. Refuse service from any taxi driver who tries to pull this on you. Remember, all taxis in Italy are regulated, so steer clear of those driving unmarked vehicles without meters. Also, note that it is legal for taxi drivers to charge you per item of luggage and an additional fee to cover the distance they drive to pick you up if you book them in advance.

Unless you want to end up with a €300,000 fine, do not purchase counterfeit designer goods, such as fur coats, scarves, purses, sunglasses and more. Buying or selling imitation goods is illegal in Italy. If a well-dressed man, typically in a suit, claims to be in the fashion business and has some samples from a trade fair he worked at, do not show any interest. He will inevitably attempt to sell you fake designer gear and cheat you of several hundred or thousands of euros.

The Roma people, usually referred to as gypsies in English, are known for operating several scams on tourists, mainly in Rome, Florence and Naples, for several decades now. You will often see Roma women sitting on the side of the street begging with a sedated infant or Roma children deployed by their parents in groups to beg in tourist areas. Sometimes, they prioritize pickpocketing. One will distract you with a ruse, a plea for help or an attempt to sell you something, while one of their buddies will snatch whatever is easily accessible in your pockets.

Another scam to avoid is those who try to "help" you use ticket machines in major train stations or to carry your luggage, claiming to be official porters. Such positions once existed in Italian train stations but no longer do. Usually, one of two motives are at play: an attempt to rob you or charge you a small fortune for their "service."

Unfortunately, some of the worst scammers are restaurants, bars and cafés in public squares or adjacent to important historical sites. Many of these places will overcharge you. This can be officially done by listing high prices on their menus or simply charging you whatever they wish at the particular moment you ask for the bill.

You can do many things to safeguard against being ripped off. The first is to steer clear of these businesses and frequent restaurants and bars that are, at the minimum, 3-4 blocks away. They are usually less crowded and offer a more pleasant overall experience. Also, whenever you're in restaurants, ask to see a written menu, so you are aware of the prices. This will help you clearly understand what you can expect to pay.

Furthermore, if you ask for the check and they hand you a handwritten version, request the official tax receipt, aka ricevuta fiscale. These are usually printed and the business must pay tax on whatever amount is on the ricevuta fiscale. While this process reduces tax evasion, it also conveniently discourages them from overcharging you. Finally, do not hesitate to call the police at 112 if you suspect a business is trying to cheat you.

Lastly, if you wish to avoid scams, do your best to blend in with the Italians. Drink your coffee at the bar, do not stand in the middle of the sidewalk or street looking at a guidebook or map, always dress in classic or chic clothing and look well-presented, including styling your hair and/or wearing makeup. Avoid wearing sports gear (running shoes included), skimpy clothing, flip-flops, clothing with brand names and logos plastered across it, or items in poor condition. Additionally, do not carry a backpack, as it's a dead giveaway that you're a tourist.
Tipping
For the longest time, tipping was not customary in Italy. However, with tourism skyrocketing over the last few decades, tipping is becoming more accepted and sometimes even expected. Nevertheless, there are no hard and fast rules around tipping, other than whether to tip or not rests solely with the customer. Workers who do not receive tips are taxi drivers, hair stylists, barbers, massage therapists, other spa staff or bar staff (unless you receive table service).

In restaurants, it's important to note that you may see two separate charges included on your bill/check (conto) that may not be familiar. The first is a service charge of 10-15% (servizio incluso) that goes to the staff. Even when a service charge appears on the bill, many people will leave an extra tip or round up if the service was excellent. For example, if the bill is €56, leave €60.

The second is called a coperto, and it covers the bread, olives, olive oil and other extras your server brings to your table. This charge ranges anywhere from €1.50-€4 per diner at your table, depending on the restaurant and what it provides.

Unlike in the US, though, people do not leave tips if their food is unsatisfactory or the service is poor (or downright terrible!). Therefore, do not see tipping as obligatory. Instead, see it as a way to show appreciation for a job well done. Two other unspoken rules for tipping in Italy are to always tip in cash and never hand a tip (mancia) directly to a restaurant server. Instead, leave it on the table. Giving it directly to a server is considered rude and obnoxious. However, if you are sitting at an outdoor table in a busy or touristy area, you should hand your payment and tip to the server all at once and tell them to keep the change. This will help prevent it from getting stolen.

That said, people consistently tip hotel staff. Leave your housekeepers €1-2 each morning so that the person who cleans your room that day benefits. If you leave it on the last day, it may all go to one cleaner, even if they didn't clean your room on the previous days. €1 should suffice for the doorman, €1/bag for porters and €5-€10 for the concierge, depending on how complex or time-consuming your request may be. Room service staff generally don't expect tips, but it's a nice gesture to leave €0.50-€1 on the tray.

The last type of worker you should tip is tour guides, mainly because tips are their primary source of income. If you join a free walking tour that is 2 hours or less, tip your guide €10-€15 per person. For longer tours, increase your tip accordingly. And for larger paid tours, an appropriate tip is €5 per person for a half day and €10 per person for a full day. If you're in a smaller group, you can determine the right amount to tip per person by taking 10% of the individual cost to join the tour.
A final note about travel insurance for the Italy
I have spent dozens of hours researching travel insurance, including getting quotes and comparing coverage from all the most popular brands. Regardless of where you're going I am confident that you will also find that TravelInsurance.com offers the best way to compare policies with the ideal combo of coverage and price.
I wish you and yours an incredible journey.
SwiftScore Ranking Methodology
Average price for a 2-week vacation based on a 35-year-old California resident traveling to the Italy with a $3,500 trip cost
Coronavirus coverage
Cancel for any reason (CFAR)
AM Best rating of the underwriter
Key policy details including cancellation, interruption, emergency medical evacuation, and baggage & personal effects
Ease of sign up
Policy language clarity
User reviews