7 Best Germany
Travel Insurance

Plans for US Citizens in 2023

Updated on September 12, 2023 by Matthew H. Nash – Licensed Insurance Agent

As a country of castles, medieval towns, hip urban centers and the famous Oktoberfest, Germany attracts American tourists from all walks of life. However, with the increased uncertainty of travel and heightened risk of health emergencies, trip delays and cancellations, and lost or damaged luggage, purchasing the best Germany travel insurance policy will help ensure you're protected. This article will detail the ins and outs of travel insurance, including what you can expect to pay, the level of coverage you might need, and the different types of policies and upgrades available. Read more about our unbiased ranking methodology and advertiser disclosure.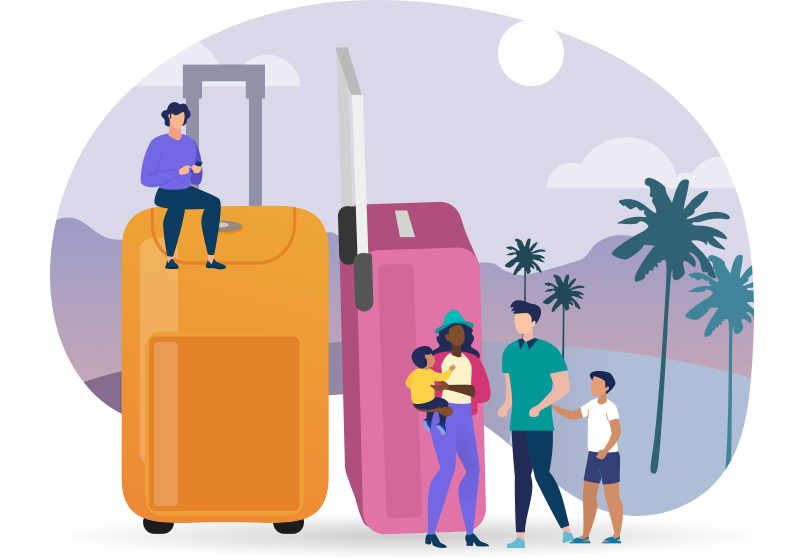 Germany travel insurance FAQs
Is it safe to travel to Germany?
While traveling to Germany is usually safe, I recommend consulting the US Department of State's Travel Advisory page for up-to-date safety and security information.
Which company is best for Germany travel insurance?
Since there are 22 reputable travel insurance companies out there, using a comparison website will allow you to find the best travel insurance plan specific to your needs. I prefer WithFaye.com as they only list policies from the most trusted providers in the industry. Their site also has easy-to-use filters and their customer support is world-class.
What should I look for in a Germany trip insurance policy?
It is essential that whichever travel insurance company you intend to purchase a policy from includes Germany in their coverage (only a few countries may be excluded, but it can change depending on world events). Next, your policy will need to cover the entire duration of your trip, including the day of your return.

Also, will you participate in any adventure activities or extreme sports while on vacation? If so, check with each provider to determine if your preferred activities are included in the coverage. In my experience, the best comparison site to filter for specific adventure sports is SquareMouth.com.

Another significant aspect of purchasing Germany travel insurance is whether or not you have a pre-existing medical condition. If you do, you will need to buy an upgrade package to be fully covered while traveling abroad.

Lastly, with the uncertainty that still remains with travel, I recommend getting a "Cancel for Any Reason" (CFAR) policy because then you will be able to change plans for almost any reason and get 75% of your trip cost back even if you don't feel like traveling.
When is the best time to get Germany travel insurance?
It is always a good idea to purchase Germany travel insurance, particularly a Trip Cancellation policy, sooner rather than later, as it protects you and your travel companions against unexpected events before and during your trip. However, if you need a "Cancel for Any Reason" (CFAR) or Pre-Existing Condition upgrade package, know that they have a narrow purchase window of 14-21 days from when you paid the deposit on your trip. Always check with your travel insurance provider for their precise terms and conditions.
What does "Cancel for Any Reason" travel insurance mean?
"Cancel for Any Reason" (CFAR) travel insurance comes as an upgrade package that you can tack onto your standard policy. It essentially means you can cancel your trip for any reason. You will typically receive a 75% reimbursement of your non-refundable trip costs that your standard travel insurance policy doesn't cover.
Will insurance cover my bills if I'm hospitalized in Germany?
Your medical insurance in the US will most likely not cover any medical expenses you may incur while in Germany. If it does, it will only give you partial coverage at best. Medicare does not cover any international medical care. All the more reason to pruchase the right travel insurance plan as soon as you book your trip to Germany.
What is "total trip cost" in travel insurance?
Trip Interruption and Trip Cancellation benefits are determined based on your total trip cost, so it is crucial to calculate it correctly. You will need to calculate the full cost of prepaid, nonrefundable expenses, such as ground transportation to your destination, airfare, cruise, hotels, retreats, tours, tickets for events and entertainment, lessons, and activities. The key is to include everything you have prepaid for which you would not receive a 100% refund if you had to cancel, along with any penalties you would have to pay if you cancel even if no prepayment were required.

To be eligible for all benefits in your policy, always round up to the nearest dollar, never down. Also, be sure NOT to claim your trip is cheaper than it is to get a more affordable plan, or you will be deemed ineligible for benefits stated in your policy.
How do you file a travel insurance claim?
On all travel insurance provider websites, there should be a link in the footer that says something like "Claims" or "Make a claim" which will then lead you to the next steps. Most providers offer an online claim process in addition to regular claims submitted via mail.
How long does a travel insurance claim take?
On all travel insurance provider websites, there should be a link in the footer that says something like "Claims" or "Make a claim," which will lead you to the next steps. Most providers offer an online claim process in addition to a regular claims process submitted via mail.
Most common problems while traveling in Germany and how to avoid them:
Illnesses
There aren't as many illnesses you'll need to worry about during your travels through Germany as you would in more tropical locales. That said, the tick population continues to grow in Germany, which means an increasing prevalence of Lyme disease. If you plan to hike during your time in Germany, wear long pants, high socks, and high-ankle shoes or boots. In addition to using a strong bug spray, wear light-colored clothing to make inspecting yourself for ticks throughout the day and before you return to your accommodation much easier. And for those with long hair, tie it up and get it off your neck, as our hair is a favorite hiding spot for ticks.

Tourists in Germany may also experience food poisoning, but it's no more common than in the US. If you need any over-the-counter remedies, you must locate your nearest pharmacy (apotheke) as drug stores in Germany do not sell medicine. Be aware that it is not unusual for pharmacies to have a doorbell you must ring in order to enter.
Accidents
Accidents among tourists in Germany are often the result of tripping or falling or from sports and adventure activities. If you get an injury, even a minor one, consult a medical professional immediately. Medical services in Germany are of a very high standard.
Muggings
Germany is one of the safest countries in Europe, but mugging and pickpocketing still occurs. Always exercise common sense, regardless of where you are. Only use cash machines inside of banks and avoid those in subway stations. Keep expensive belongings out of sight, all bags close to your body and always in sight. Avoid walking alone late at night, particularly in subways, areas around train or bus stations, red-light districts or other potentially desolate urban spaces.
Emergency resources for Germany
Phone numbers
Dial 110 from any phone to reach the police and 112 for an ambulance or the fire department.
US embassy or consulate details
The US has an embassy in Berlin as well as consulates in Düsseldorf, Frankfurt, Hamburg, Leipzig, and Munich. For their respective addresses and phone numbers or more information on citizen services, visit the US Embassy in Germany's website.

Travelers looking to take extra precautions often register their trips to Germany via the Department of State's Smart Traveler Enrollment Program. Each time you list a trip through this program, you will receive travel alerts for your specific destination. Registering also enables the nearest embassy or consulate to liaise with you or your family in an emergency.
Other local knowledge that is helpful for travelers
Currency
Germany uses the euro (€). Credit cards are accepted, but cash is the most widely accepted form of payment. Therefore, you will need to get cash as soon as you arrive. To get the best exchange rate, hit up an ATM––known as a cash machine in English and a geldautomaten in German–– to withdraw cash from your US bank account. Most local cash machines will charge you a fee, but you will still get better rates than you would at currency exchange businesses.

Before you depart the States, you will need to notify your bank of the countries you will be visiting and which dates. Otherwise, they may lock your account after your first attempt to use your debit card. Keep plenty of cash on hand throughout your trip through Deutschland.

Credit cards are typically used for hotels, rental cars, flights, trains, and other higher ticket purchases as well as some restaurants. Most European card readers require you to enter your PIN, regardless of whether it is a credit or debit card.
Getting Around
Germany has excellent public transport systems within their cities and on a national level, linking cities, towns, and villages throughout the country via train, bus, and boat (along the Rhine, especially).

Within urban areas, there is often a combination of the following public transport to choose from subway (U-bahn), streetcars (trams), electric rail (S-bahn) and buses. Most cities will allow you to transfer from one form of transport to another using the same ticket to get to your destination, but be sure to purchase the appropriate ticket for the distance you are traveling.

Also, many German transport services operate on the honor system, meaning spot-checks for tickets are conducted at random. Hold your ticket until you arrive at your destination and exit the station. German authorities do not look kindly on those who cannot present their tickets upon request and will fine them.

While it is quite easy to explore Germany without a car, many people still choose to rent one. The good news is that renting a car is rather straightforward. Also, most rental cars come with manual transmissions, so you must specify an automatic when filtering on comparison sites for the best rental car offers. It can, however, be more expensive than what you are used to paying at home in the US, especially if you want one with an automatic transmission.

Americans will enjoy driving in Germany as the roads are well-maintained and everyone drives on the right side of the road. Note that Germany sells petrol (gas) by the liter, and with approximately 4 liters to a gallon, gas is far more expensive than in the US. Remember to get your International Driver's Permit (IDP) before leaving for your vacation. IDPs are easy to get and are available from AAA.
Local Customs
Germans are much more formal than Americans, so avoid being too familiar unless the locals you interact with take a more casual approach. Otherwise, addressing people as Frau (Mrs.) and Herr (Mr.) and their last names is appropriate. Context, of course, is everything.

Another social norm is to greet people, including shopkeepers and business owners (or their staff), with a simple guten morgen (good morning) or guten tag (good day, hello, good afternoon). Auf Wiedersehen means to see you later, but it is also frequently used when leaving an establishment. For more casual situations, hallo! (hello) and tschüss (ciao/bye), which sounds like 'choose' but with a soft 's.' Bitte (please) and danke (thank you), also go a long way in creating respectful interactions.

While in Germany, respecting their tradition of punctuality is a must. Therefore, if your hotel tells you that breakfast is between 7-9 in the morning, do not arrive in the dining room at 9:01 expecting a hot breakfast. The same is true for any tours and excursions you book. Don't just be on time––be early! However, you have to know the correct time to be on time! Unlike the US, Germany uses a 24-hour clock (military time). This means that 6 in the morning is 06:00, but 6 in the evening is 18:00.

Lastly, be aware that Germans still smoke a fair bit. While smoking in pubs and restaurants was banned in 2008, you will notice that many people disregard it altogether. Attempting to impose your beliefs on locals will not get you anywhere. If you are sensitive to cigarette smoke, request a non-smoking room upon making a hotel reservation.
Restrooms
While free public restrooms abound all over the United States, the same cannot be said for Germany. Sure, you can find public bathrooms there, but you will need to pay a fee to use them. The prices vary, depending upon whether they are managed by the local government or a private company, but they are affordable. The bathroom attendant collects your fee and is responsible for keeping the restroom clean and hygienic.

Note: In Germany, they do not use the term "restroom." Instead, they refer to it as the toilette or toiletten (plural for large public bathrooms).
Taxes
The upshot is that any physical item you purchase that exceeds €25 may be eligible for a VAT refund. You can request a VAT refund form from the seller. Not all businesses participate in the refund system, and the law does not require it of them. However, make sure that the shopkeeper stamps the refund form if they do. Otherwise, it will not be considered valid. Save all of your receipts and their respective refund forms, as you will need them when you depart Germany (or the EU from another country) from any international airport.

Note that if you seek a refund on items you packed in your check-in luggage, let the check-in agent know that you still need your bag(s) to collect your tax refund. Most customs and refund offices are located after passport control, but to be safe, ask the check-in agent to point you in the right direction. Once the customs inspection is complete, and your refund is approved, the airport staff will deliver your luggage directly to your flight. Refunds are made on the spot, but allow 45 minutes to 1-hour for this entire process. You can find more information on this process at Global Blue.
Tipping
Like most of Europe, Germany includes their version of sales tax in the prices you see on menus and tags, known as value-added tax (VAT). The rates are 7% for food, public transport, books and periodicals, hotels, cultural events, medical and dental services, and takeout food (take away). Look at your bill in restaurants to see if a service charge (bedienung) is included in the total. If not, tipping 10-15% is appropriate. Even if a service charge is included, you are welcome to tip an extra 10-15% for good service. Always tip in cash, and hand it directly to your server. Leaving it on the table is a no-no.

In bars, tipping tends to be a bit more relaxed. Rounding up to the nearest euro is typical. The same holds for tipping taxi drivers too. However, if they help you with your luggage, 10% or a minimum of €1-2, whichever is greater, is appropriate. For tour guides, feel free to tip anywhere from €2-10, depending on how long the tour was and if you enjoyed yourself. Tipping in hotels tends to be more standardized: €1-2 for room service staff, doormen, housekeepers (daily) and porters.
A final note about travel insurance for Germany
I have spent dozens of hours researching travel insurance, including getting quotes and comparing coverage from all the most popular brands. Regardless of where you're going I am confident that you will also find that WithFaye.com offers the best way to compare policies with the ideal combo of coverage and price.
I wish you and yours an incredible journey.
SwiftScore Ranking Methodology
Average price for a 2-week vacation based on a 35-year-old California resident traveling to the Germany with a $3,500 trip cost
Coronavirus coverage
Cancel for any reason (CFAR)
AM Best rating of the underwriter
Key policy details including cancellation, interruption, emergency medical evacuation, and baggage & personal effects
Ease of sign up
Policy language clarity
User reviews