Lemonade vs. Wagmo
Best Pet Insurance

Comparison 2023

Updated on by Matthew H. Nash – Licensed Insurance Agent

You want the best care possible for your beloved dog or cat, but there are times when veterinary care can be more costly than you would like, especially in emergency situations. Many pet parents across the US have chosen to enroll in pet insurance to ensure they can provide the care their pets need whenever they need it, without worrying about the cost. Pet insurance can provide you with savings by offsetting a substantial portion of veterinary fees, but insurance providers offer a wide range of plans with different levels of protection and perks. It's highly recommended that you research your options before making a choice, so this article compares and contrasts two of the highest rated companies, Lemonade and Wagmo, to give you information you might find helpful. Read more about our unbiased ranking methodology and advertiser disclosure.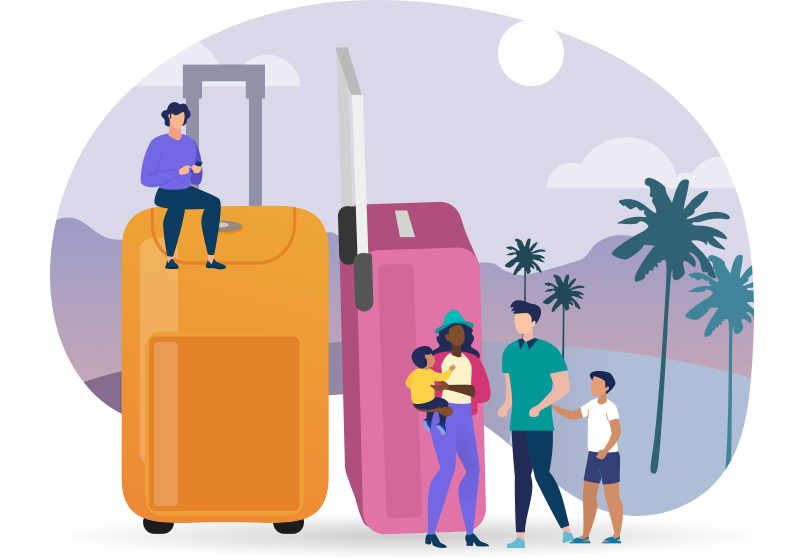 SwiftScore Rating
4.9 ★★★★★
4.6 ★★★★
Average Price*
$26.31/ mo
$43.86/ mo
Reimbursement
60% to 90%
Up to 100%
Annual Benefit
$5k, $10k, $20k, $50k, or $100k
$20k maximum
Illness Waiting Period
14 days
15 days for every illnesses; 30 days for cancer treatments
Accident Waiting Period
2 days
15 days
Other Perks
10% bundle discount (renters, home, life, auto)
5% multi-pet discount
5% annual discount
10% multi-pet discount
15% after a year with no claims at renewal
Money Back Guarantee (if no claims)
30 days
30 days
*National average monthly price for a 2-year-old Labrador Retriever with a $500 deductible, $20,000
Lemonade Pet Insurance Overview
Although Lemonade has only been offering pet insurance since 2015, they have quickly become one of the most popular insurance providers on the market. Lemonade prioritizes making their services as user-friendly as possible for their clients through the use of their first-rate mobile app. Both enrollment and reimbursement processes are fast and easy.

In addition to basic insurance plans, Lemonade also has three optional wellness plans to cover much of the care you're likely already providing your pet. Those plans include a Preventative Package, Preventative+ Package, and Puppy/Kitten Preventative Package. Add-on services make Lemonade's coverage highly customizable and wide-ranging since they include: 1. fees for veterinary check-ups, 2. dental illnesses and issues, 3. physical therapy, 4. behavioral issues, and 5. end-of-life and/or remembrance services.

Unfortunately, Lemonade is not yet available in every state. Also, as with many other insurance providers, Lemonade does not cover pre-existing conditions, which might be problematic if you have older animals.

Pros: Monthly premiums are low and affordable; company actively contributes to charity; mobile app makes filing claims easy; options available to chat live with veterinarians; quick reimbursements with some (around 30% of claims) even paid instantly; a range of add-ons and wellness plans to address many needs.

Cons: Pre-existing conditions not covered; coverage not available in all 50 states; lengthy waiting period of 180 days for cruciate ligament; no coverage for senior animals 15 years and over (unless enrolled before age 15) or puppies under 8 weeks; some breed-specific enrollment eligibility limits.
Wagmo Pet Insurance Overview
Founded in 2018, Wagmo is a relatively new company. Although they do offer a pet insurance plan that covers treatment for accidents, injuries, and unexpected illnesses, this company might be best known for its wellness plan options, which provide great flexibility when customizing your coverage. Vaccines, annual veterinary exams, flea/tick/heartworm medication, routine blood work, and even grooming are all reimbursable under the different levels of wellness plan.

With Wagmo's wellness plans, pet parents can receive care from the licensed veterinarian of their choice within the United States, and get reimbursed for much of the preventative and routine care they are already getting for their pets.

Unlike Wagmo's wellness plans, which are available in all 50 states, the company's insurance plans are not yet available across the entire United States. In addition, Wagmo limits the lifetime payout to $100,000 per pet.

Keep reading for a list of pros and cons for Wagmo pet insurance to help you decide whether this insurance provider is the one for you.

Pros: Wellness plans available in all 50 states; up to 100% reimbursement the deductible is met; coverage for cancer treatment, hereditary and congenital conditions, and prosthetics and orthopedics; no upper age limit for enrollment eligibility; reimbursement for wellness care within 24 hours.

Cons: No coverage for pre-existing health conditions or spaying and neutering; insurance coverage not available in all 50 states; does not cover care that is considered rehabilitative, holistic, or alternative; only one pet insurance plan option, so you may end up with some coverage you don't need; cancellation fees apply if you cancel after 24 hours.
The Swiftest's Verdict
Monthly Plan Prices
Lemonade has more affordable monthly premiums than Wagmo for the amount of coverage you get since Lemonade allows you to customize your coverage with several wellness plans and add-ons. With Wagmo, you need to enroll in their basic insurance plan and a separate wellness plan to get complete coverage, which increases your monthly rates.
Deductibles
Lemonade has deductible options of $100, $250, $500 and $750. Wagmo offers fewer deductible choices, with options set at $250, $500, and $1,000. Lower deductibles have slightly higher monthly premiums, but may be more attractive for pet owners who anticipate needing a lot of veterinary care for slightly older pets breeds who are known to have several breed-specific issues. Given the lack of the $100 deductible option, Wagmo has slightly less overall flexibility. On the other hand, Wagmo offers a $1,000 deductible, which could mean lower monthly payments if you don't choose a wellness plan as well and might be preferable if you have a young, healthy dog. If you need a lower deductible, Lemonade is the better choice. If you need a high deductible, Wagmo might work for you.
Coverage
Operating in 37 states and Washington DC, Lemonade is available in more places than Wagmo as far as pet insurance goes. Basic insurance plans from both Lemonade and Wagmo cover diagnostic procedures, prescription medication, and other care your pet might need if he experiences an emergency situation, accident, or unexpected illness. However, because Wagmo's insurance is not available as widely as Lemonade, Lemonade has the edge as far as coverage area. Lemonade also has a greater breadth of coverage when it comes to their insurance plan because they offer add-ons and wellness packages for preventative care that make it very easy to get everything you need and to customize your plan. Wagmo, on the other hand, has only one insurance plan, so it's not as flexible. Even though Wagmo's wellness plans are extensive and are available in all 50 states, we still prefer Lemonade overall since they better combine insurance and wellness across the US.
Customer Service
Lemonade prides itself on an impressive mobile app that is highly user friendly, allowing clients to manage their account, file claims, and have easy access to customer support. In addition to the mobile app, Lemonade also offers a live chat option on their website. Wagmo also has a mobile app that makes it easy to file claims and get reimbursed quickly, especially if you use their wellness plans. Both insurance providers can also be reached via phone and email. Lemonade and Wagmo both have great customer service, but Lemonade has a slight advantage considering that almost one-third of all claims are reimbursed instantly.
Additional Perks
As noted previously, Lemonade has a range of wellness plans and add-ons to choose from that allow you to customize your insurance plan, so you can avoid paying for care that you don't need and might never use. Wagmo's insurance options are more limited and less customizable since they offer only one basic plan.

Additional discounts are available to Lemonade users when they insure multiple pets or bundle their pet's coverage with at least one of Lemonade's other offerings, which include life, auto, renters, or homeowners insurance. Wagmo's multi-pet discount is even better than Lemonade's, giving users an extra 10% percent off when enrolling multiple pets. In addition, if you do not file any insurance claims for a year, Wagmo gives you another 15% discount at renewal. Since Wagmo deals only in pet insurance, however, they do not have the bundling options that Lemonade provides.

One of the most outstanding additional benefits of insuring your pet with Lemonade comes courtesy of their Giveback Program. Lemonade is a Public Benefit Corporation and Certified B-Corp. As such, this company focuses on improving communities and doing social good. Customers choose their preferred charities, and Lemonade earmarks a portion of all premiums and donates them to those charities.
Conclusion
At The Swiftest, we think Lemonade is the more dynamic company. The affordable monthly premiums, wider coverage area, more flexible insurance coverage options, and excellent customer service make Lemonade one of the best companies on the market today. On top of all that, the fact that Lemonade makes charitable donations a cornerstone of their business model means that you can feel even better about using their services. If you are looking for pet insurance for your cat or dog, we encourage you to consider Lemonade and highly recommend enrolling your pet with Lemonade as soon as possible if it is available in your state.
SwiftScore Ranking Methodology
Average monthly price for a 2-year-old pet with a $500 deductible located in the 90210 zip code
Coronavirus coverage
Cancel for any reason (CFAR)
AM Best rating of the underwriter
Key policy details including cancellation, interruption, emergency medical evacuation, and baggage & personal effects
Ease of sign up
Policy language clarity
User reviews