Lemonade vs. Healthy Paws
Best Pet Insurance

Comparison 2023

Updated on by Matthew H. Nash – Licensed Insurance Agent

Choosing the best pet insurance plan for your cat or dog can feel overwhelming, especially when differentiating between providers and their levels of coverage. However, since the right policy can offset most urgent veterinary care fees, finding the insurer that meets your needs is worth finding. Lemonade and Healthy Paws are both excellent providers, so let's explore how they stack up against one another regarding benefits, perks, coverage, deductibles and customer service. Read more about our unbiased ranking methodology and advertiser disclosure.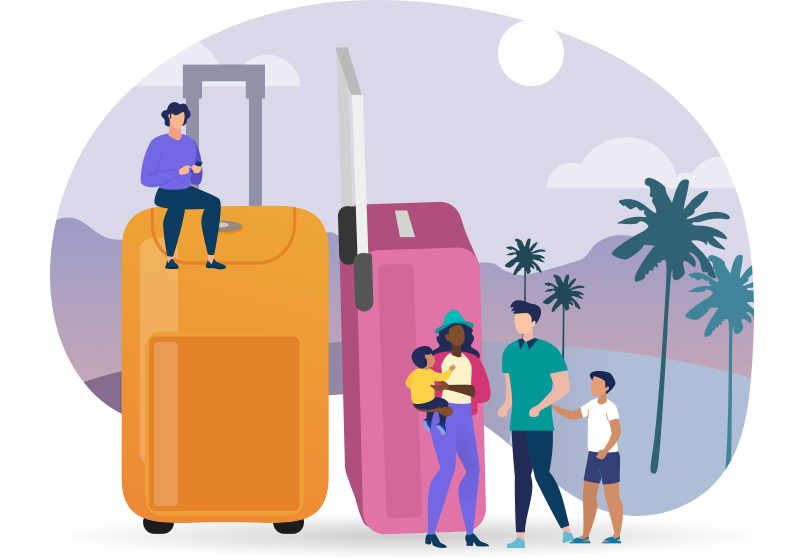 SwiftScore Rating
4.9 ★★★★★
4.5 ★★★★
Average Price*
$26.31/ mo
$63.48/ mo
Reimbursement
60% to 90%
50% to 90%
Annual Benefit
$5k, $10k, $20k, $50k, or $100k
The unlimited annual benefit for all
Illness Waiting Period
14 days
15 days
Accident Waiting Period
2 days
15 days
Other Perks
10% bundle discount (renters, home, life, auto)
5% multi-pet discount
5% annual discount
No discounts
Money Back Guarantee (if no claims)
30 days
30 days
*National average monthly price for a 2-year-old Labrador Retriever with a $500 deductible, $20,000
Lemonade Pet Insurance Overview
Despite only joining the pet insurance world in 2020, Lemonade has been in the insurance business since 2015. They quickly became popular as a digital insurance provider, streamlining the claim filing process via their impressive and easy-to-use mobile app.

In addition to their standard accident and illness coverage, Lemonade offers 5 add-ons for dental illnesses and disease, vet visit fees, physical or behavioral therapy, and end-of-life/remembrance services. They also have 3 optional wellness packages to cover routine and preventative care, including one specifically tailored to the needs of kittens and puppies.

Despite their highly customizable coverage, keep in mind that Lemonade pet insurance does not cover pre-existing conditions and is not available in all 50 states.

Here are some pros and cons to help you decide whether Lemonade is the right insurer for your cat or dog.

Pros: Super low premiums; customizable coverage; simple claim filing via the mobile app; customer service live chat; fast reimbursements with 30% paid instantly; part of premiums go to charity; wellness packages and add-ons for routine and extra care; 180-day window after treatment to file claims; total discounts as much as 20%.

Cons: No coverage for pre-existing conditions; no unlimited annual benefit option; not available in every state; enrollment eligibility limited by age and breed; no dedicated customer support phone line (for emergencies only); 180-day cruciate ligament waiting period; no coverage for holistic therapies and treatments.
Healthy Paws Pet Insurance Overview
Healthy Paws aims to make pet insurance as straightforward as possible by offering one simple accident and illness plan with no annual or lifetime benefit limits. They also pride themselves in taking a personal approach to their relationships with pet parents, providing a customer service phone line as well as support via their website.

Unlike many insurers, Healthy Paws' plan includes coverage for hereditary and congenital conditions that may develop while your pet has a policy in place. They do not offer optional wellness packages or add-ons, making you fully responsible for all routine and preventative care costs.

Healthy Paws is available in the 48 continental states and is worth considering if your pet is predisposed to accidents and health emergencies.

Check out our list of pros and cons below to help you decide whether Healthy Paws is the right pet insurance provider for you and your cat or dog.

Pros: No annual, lifetime, or per-incident caps on benefits; 2-day reimbursement processing (typical); no claims to file; unlimited annual and lifetime benefits for all; comprehensive coverage with the standard plan; coverage for congenital and hereditary conditions; dedicated customer service phone line available 6 days per week; coverage for any licensed veterinarian; coverage for specialty care and alternative therapies; option for direct payments to vets; charitable giving to animal rescue organizations via the Healthy Paws Foundation.

Cons: No add-ons or wellness packages; potentially limited choices for deductibles and reimbursement rates; no coverage for pre-existing conditions or routine and preventative care; age limit for new policies is 14 years; no dental coverage; no coverage for therapy or treatment of behavioral issues.
The Swiftest's Verdict
Monthly Plan Prices
Lemonade is known for having the most competitive monthly premiums in the pet insurance world. And since you can choose your deductible, reimbursement rate and annual maximum benefit amount, you can tailor what you spend on pet insurance to fit your budget. Healthy Paws, on the other hand, offers a single plan, and they determine which reimbursement rates and deductible options you're eligible for based on your pet's age and breed. Lemonade is the clear winner when it comes to premiums because of their flexibility and giving pet parents the freedom to choose.
Deductibles
Lemonade allows pet parents to choose a $100, $250, $500 or $750 deductible. Healthy Paws takes a different approach to deductibles, though. Based on the type of pet you have, their age and breed, they will determine which deductibles you are eligible for. So while their deductibles range from $100 to $1,000, you will only get to choose from some of them. Therefore, Lemonade has the edge on deductibles.
Coverage
In terms of availability, Healthy Paws wins out since they offer policies to residents of the 48 contiguous states and will cover your pet in Canada should you decide to go on vacation there. In contrast, Lemonade is only available in 37 states. As for offering the best coverage, this will depend on your preferences and needs. For example, Lemonade will let you tailor your coverage to meet your needs, and they have several wellness packages and add-ons. They will also let you choose from several maximum annual benefit amounts but do not have an unlimited option.

On the other hand, Healthy Paws has one comprehensive accident and illness plan that includes coverage for hereditary and congenital conditions but no wellness or preventative care packages. They offer unlimited annual and lifetime benefits for all pets in line with policy terms. Lastly, Lemonade has age limits for new policies based on age, animal type, and breed, and Healthy Paws limits all new enrollment to pets 14 years or younger.
Customer Service
Lemonade's customer service is available through their mobile app and their website (email), but they are not reachable by phone (except for emergencies). They have an attentive customer service team with fast response times. That said, we prefer Healthy Paws' personal approach to customer service. They have a friendly staff and a dedicated phone line available to clients 5 days a week. You can also reach them via the contact form on their website.
Additional Perks
Lemonade has several discounts for their customers, including a 5% annual discount, 5% multiple pet discount, and a 10% bundling discount for those who also purchase auto, life, renters or homeowners insurance from them. In contrast, Healthy Paws offers no discounts.

The great news is that both companies focus on consistent charitable giving. For example, through their Foundation, Healthy Paws has three different avenues through which they donate money. Each time someone requests a quote refers a friend or submits a memorial for one of their late pets, Healthy Paws will make a donation to a no-kill animal rescue organization in the United States.

Lemonade is a Public Benefit Corporation and a Certified B-Corp, making charitable giving an integral part of their business model. After covering their operating costs, their clients' vet bills, and taking a fixed portion of premiums for profit, Lemonade donates the rest to charities of their clients' choosing through their Lemonade Giveback Program.

While both have great missions, Lemonade will be more beneficial if you're interested in receiving discounts.
Conclusion
We at the Swiftest believe both Healthy Paws and Lemonade are excellent pet insurance providers. Each one caters to different needs and preferences. If you're looking for flexible coverage, we suggest trying Lemonade if they operate in your state. And if you're looking for a more extensive accident and illness coverage that includes protection for hereditary and congenital conditions, unlimited annual and lifetime benefits and no claim submission limits, Healthy Paws will be a better choice for you. We hope this article has simplified your search for the best pet insurance company for your cat or dog.
SwiftScore Ranking Methodology
Average monthly price for a 2-year-old pet with a $500 deductible located in the 90210 zip code
Coronavirus coverage
Cancel for any reason (CFAR)
AM Best rating of the underwriter
Key policy details including cancellation, interruption, emergency medical evacuation, and baggage & personal effects
Ease of sign up
Policy language clarity
User reviews