Lemonade vs. Fetch
Pet Insurance

Comparison 2023

Updated on by Matthew H. Nash – Licensed Insurance Agent

Finding the right pet insurance plan for your cat or dog is crucial to helping them stay healthy, especially for covering most urgent veterinary care costs. Lemonade and Fetch are both great providers but depending on your coverage needs and circumstances, one may be a better fit. Let's look at their benefits, perks, exclusions, potential policy configurations and customer service to see what best meets your needs. Read more about our unbiased ranking methodology and advertiser disclosure.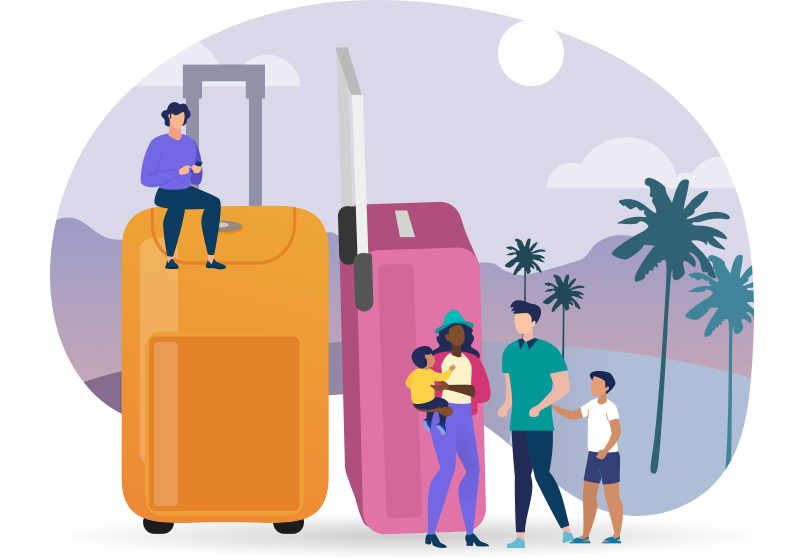 SwiftScore Rating
4.9 ★★★★★
4.5 ★★★★
Average Price*
$26.31/ mo
$63.48/ mo
Reimbursement
60% to 90%
70% to 90%
Annual Benefit
$5k, $10k, $20k, $50k, or $100k
$5k, $10k,$15k, $20k, $25k
or unlimited
Illness Waiting Period
14 days
15 days
Accident Waiting Period
2 days
15 days
Other Perks
10% bundle discount (renters, home, life, auto)
5% multi-pet discount
5% annual discount
Discounts of up to 10%
(varies by state)
Money Back Guarantee (if no claims)
30 days
30 days
Get a free quote →
Get a free quote →
*National average monthly price for a 2-year-old Labrador Retriever with a $500 deductible, $20,000
Lemonade Pet Insurance Overview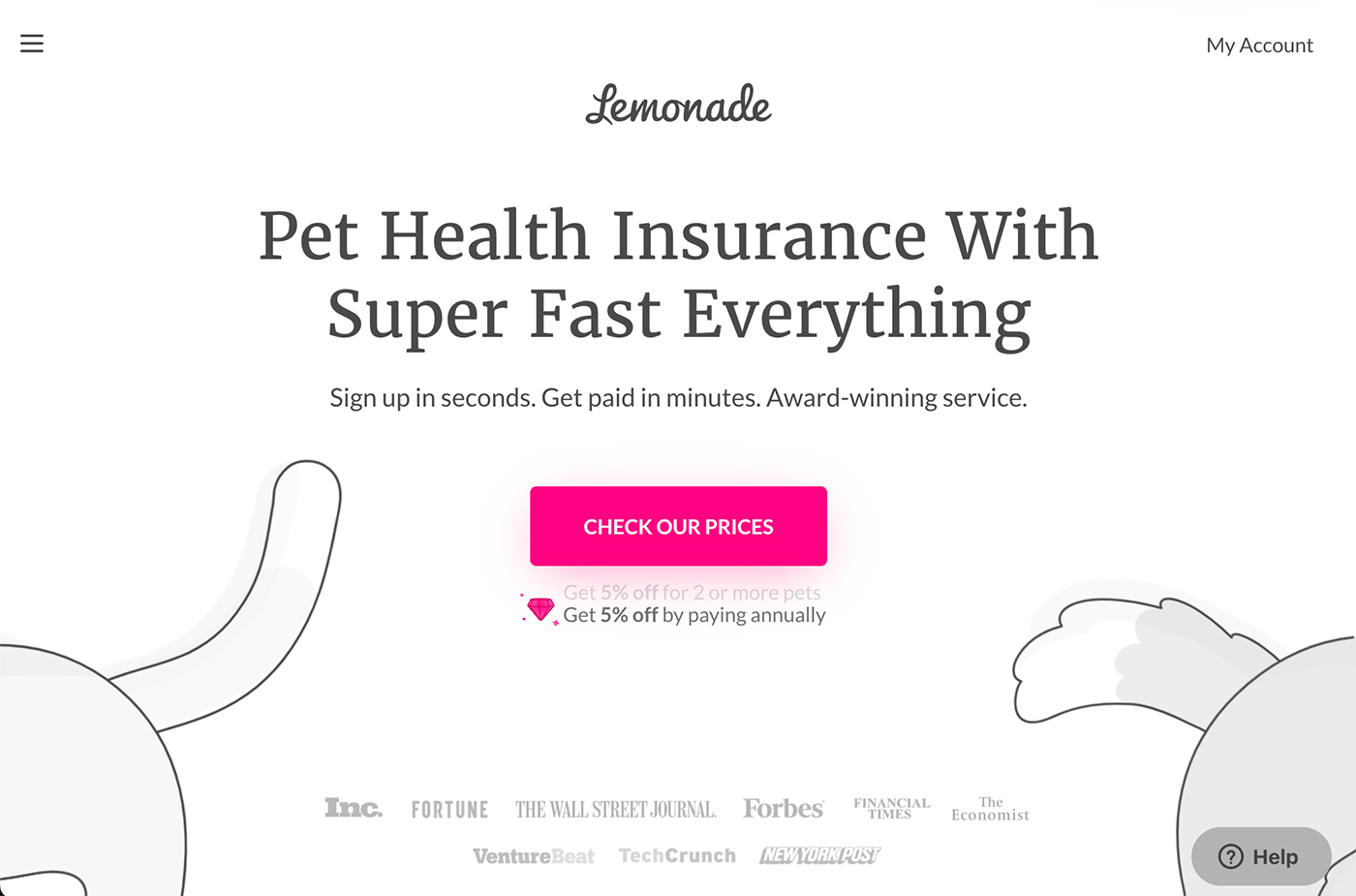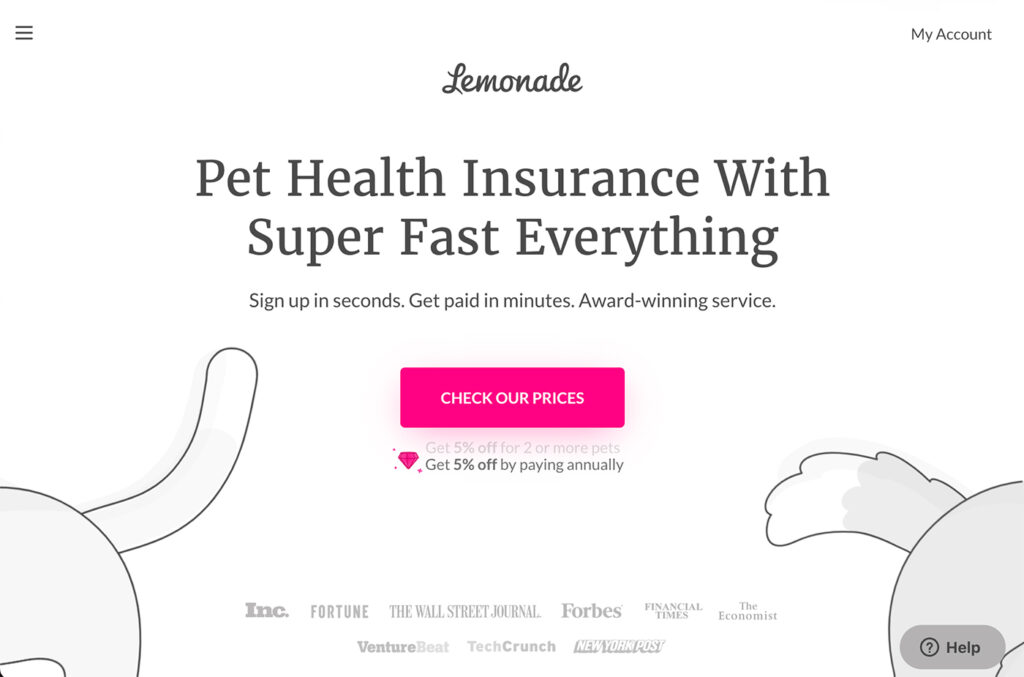 Lemonade emerged onto the pet insurance stage in 2020 as the premier digital insurance provider. With an easy-to-navigate, world-class mobile app, they make it simple for pet parents to manage their accounts, file claims and get support. While Lemonade may be a relatively young company, they've developed a reputation for having flexible coverage and some of the lowest rates around.

For many, customizing their coverage is a priority, as it allows people to pay for only what they need and can make monthly premiums more affordable. Along with their standard accident and illness plan, pet owners can choose (or not) from 3 wellness packages (the Preventative Package, Preventative+ Package, and Puppy/Kitten Preventative Package) as well as 5 add-ons to tack onto their policy. These optional benefits cover vet visit fees, physical therapy, behavioral therapy, dental illnesses, and remembrance/end-of-life services.

That said, Lemonade does not offer policies in all 50 states, and it may not be ideal for older cats and dogs or those with health issues.

Pros: Some of the lowest premiums; easy claim filing system on the mobile app; swift reimbursements with nearly ⅓ of claims paid instantly; significant charitable giving; several optional wellness plans and add-ons that cover routine and preventative care and treatments; specific wellness package tailored for kittens and puppies; live chat support; claims can be filed up to 180 days after treatment; 3 different discounts available that can total up to 20% in savings.

Cons: Does not cover pre-existing conditions; no customer phone support (except for emergencies); no unlimited annual coverage option; 6-month waiting period for cruciate ligament ailments/injuries; age and breed-related enrollment eligibility limits; not available in all 50 states.
Get a Lemonade quote in less than 60 seconds HERE →
Fetch Pet Insurance Overview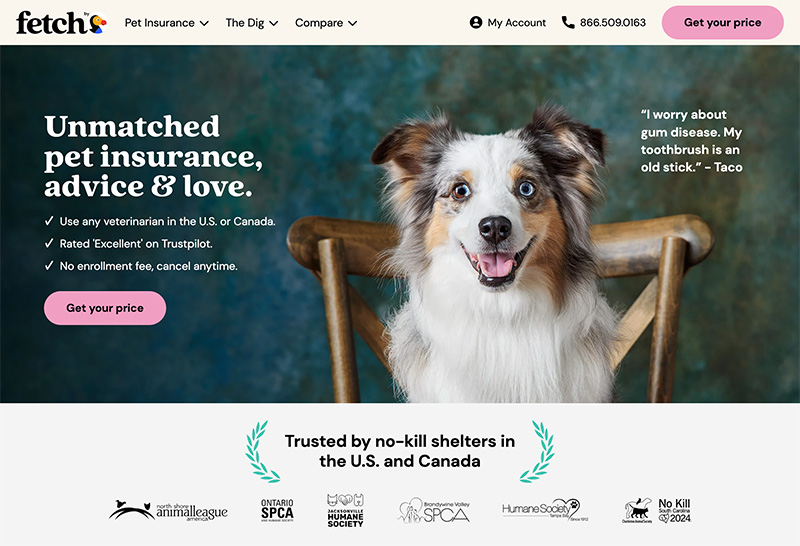 Fetch, formerly known as PetPlan, was established in 2007. They are a company that offers comprehensive accident and illness coverage for cats and dogs of all ages. They believe that one of the major tenets of maintaining good health is getting your pet the care they need whenever they need it. Providing far-reaching coverage under their standard accident and illness plan means pet parents can afford emergency veterinary services, regardless of price.

Fetch offers policies and coverage throughout the United States and most of Canada, reimbursing you for everything from cuts to stomach issues to ACL ruptures and cancer testing and treatment. And as long as your pet has been free of signs or symptoms of a pre-existing condition that Fetch deems curable that your cat or dog may have suffered from in the past, they'll reimburse you for their share of your vet bill. With a mobile app and dedicated customer service phone line, Fetch stands by their commitment to support pet owners and their cats and dogs along the way.

While Fetch provides coverage for care that most providers do not, their premiums are likely higher. Whether you see this as an advantage or disadvantage depends solely on your coverage needs with respect to your cat or dog's health and age.

Pros: Available throughout the US and most of Canada; dedicated customer service phone line; unlimited annual coverage option; covers exam fees; reimburses for taxes on vet bills; covers breed specific health issues (like hip dysplasia); covers up to $1,000 in virtual vet appointments, $1,000 in behavioral therapy and medications and $1,000 in boarding fees for longer than 3 days at the pet hospital; covers holistic treatments; covers every adult tooth; only specializes in pet insurance so they process claims fast; unlimited claims after waiting period.

Cons: 15-day accident waiting period; coverage is not customizable; does not cover prescription food; claims must be filed within 90 days of treatment; no wellness packages that cover routine or preventative care; no dedicated discounts and general discounts are not available in all states.
Get a Fetch quote in less than 60 seconds HERE →
The Swiftest's Verdict
Monthly Plan Prices
While both insurers offer reasonable premiums, Lemonade edges out Fetch because they have a choice of standard plans to suit most budgets. They also have several optional wellness plans and add-ons that you can add to your policy as you see fit. In contrast, Fetch has only one plan that may not fit within every pet parent's budget. Also, paying a higher premium for Fetch's extensive coverage may not seem worthwhile for those with young, healthy pets.
Deductibles
Lemonade's deductibles are $100, $250, $500 and $750. While that is a typical selection, Fetch goes the extra mile by allowing pet parents to tailor their deductible for any amount from $250 to $1,000 in $50 increments. Fetch may not be right for those who want the lowest possible deductible, but on the whole, they offer a larger range of options.
Coverage
Fetch and Lemonade cover a great deal of veterinary care, treatments, and procedures, but Fetch goes above and beyond most providers. Fetch's standard plan covers a range of care that even Lemonade's add-ons do not, such as holistic treatments, taxes on vet bills, every adult tooth, boarding fees, behavioral therapy, lost and found advertising and rewards, and more. However, Lemonade offers optional wellness plans that cover routine and preventative care, which Fetch doesn't. Both insurers feature great benefits, but you'll have to decide which better meets your coverage needs. If you prefer Lemonade, remember to check if their plans are available in your state.
Customer Service
Lemonade's customer service is available via their mobile app and website. While their response times are impressive, Lemonade lacks a general customer service phone line, except one dedicated to emergencies. On the other hand, Fetch has a customer service line available Monday through Friday and live chat Monday through Saturday. Fetch is also available via email and guarantees a response within 1 business day. Regarding customer service, we think Fetch has a more dynamic, personal touch.
Additional Perks
Fetch does things for their clients that no other providers do, such as reimbursing for the taxes on vet bills. However, Lemonade outshines them with discounts of up to 20% and charitable giving. For example, they feature a 5% annual discount, a 5% multiple pet discount, and a 10% bundling discount if you purchase another type of insurance through Lemonade (auto, life, renters, or homeowners).

Moreover, Lemonade has built charitable giving into their business model. As a Public Benefit Corporation and a Certified B-Corp, Lemonade's primary focus is not profit. They allocate a specific percentage of your premiums towards their profits and operating costs. Whatever remains after paying for vet bills goes directly to the charity of your choice through the Lemonade Giveback Program. They make protecting your pet a social betterment effort.
Conclusion
The Swiftest team finds both Fetch and Lemonade to be dynamic pet insurance companies that give excellent coverage for cats and dogs, albeit packaged differently. Which insurer you choose will depend on your specific needs and budget. If adding a routine and preventative care package to your policy is essential, we suggest Lemonade. However, if your pet is getting older or has experienced several health issues in the past, Fetch may be a better fit. Either way, you can rest easy knowing your sweet cat or dog has the coverage they need.
Get a Lemonade quote in less than 60 seconds HERE →
SwiftScore Ranking Methodology
Average monthly price for a 2-year-old pet with a $500 deductible located in the 90210 zip code
Coronavirus coverage
Cancel for any reason (CFAR)
AM Best rating of the underwriter
Key policy details including cancellation, interruption, emergency medical evacuation, and baggage & personal effects
Ease of sign up
Policy language clarity
User reviews