Lemonade vs. Embrace
Best Pet Insurance

Comparison 2023

Updated on by Matthew H. Nash – Licensed Insurance Agent

Devoted pet parents throughout the United States know that pet insurance is essential to their cats' and dogs' overall health and well-being. By offsetting a significant part of your emergency vet bills, a good policy allows you to get your pet whatever care they need, regardless of the expense. Nevertheless, all insurers offer various perks and levels of coverage. To help you find the right plan for your cat or dog, let's compare two of the top pet insurance companies, Lemonade and Embrace. Read more about our unbiased ranking methodology and advertiser disclosure.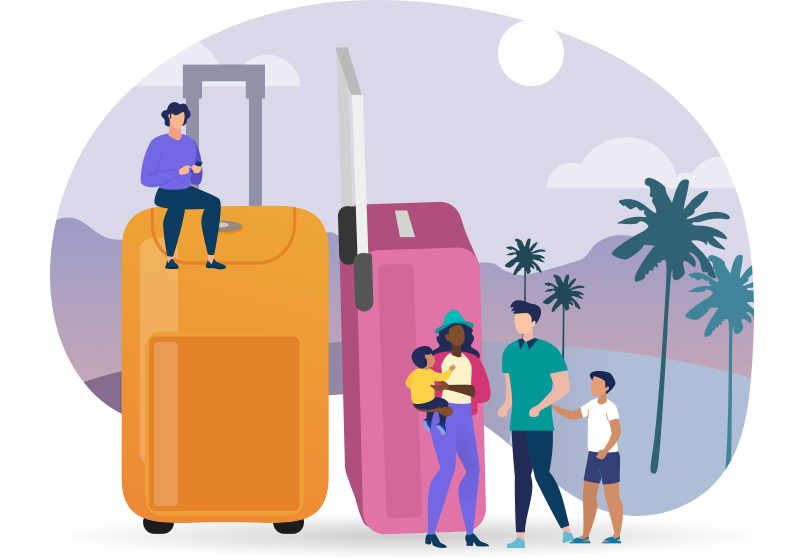 SwiftScore Rating
4.9 ★★★★★
4.5 ★★★★
Average Price*
$26.31/ mo
$63.48/ mo
Reimbursement
60% to 90%
70% to 90%
Annual Benefit
$5k, $10k, $20k, $50k, or $100k
$5k, $8k, $10k, $15k, $20k, $30k or unlimited
*do not itemize
Illness Waiting Period
14 days
14 days
Accident Waiting Period
2 days
2 days
Other Perks
10% bundle discount (renters, home, life, auto)
5% multi-pet discount
5% annual discount
10% multi-pet discount
5% military discount
$50 annual savings w/diminishing deductible
Money Back Guarantee (if no claims)
30 days
30 days
*National average monthly price for a 2-year-old Labrador Retriever with a $500 deductible, $20,000
Lemonade Pet Insurance Overview
Lemonade emerged into the pet insurance world in 2020, quickly becoming one of the most well-known providers out there. As a digital insurance provider, they offer a world-class mobile app to simplify every aspect of pet insurance for their clients.

Furthermore, Lemonade is known for their flexibility in coverage and costs. Along with their standard plan, they feature 3 optional wellness packages and 5 add-ons that extend coverage to dental illnesses, vet visit fees, physical and behavioral therapy, and end-of-life services. That said, Lemonade does not offer coverage for residents of all 50 states, nor for senior animals or those with pre-existing conditions.

Lemonade is a Certified B-Corp that focuses on contributing to communities through their charitable giving called the Lemonade Giveback Program. By insuring your pet(s) with Lemonade, you can feel good knowing that a portion of your premiums will go to charities, as decided by Lemonade's customers.

See the list below of the pros and cons of Lemonade's coverage to help you decide whether it's the right fit for you and your pup or kitty.

Pros: Flexibility in coverage and deductibles; quick and easy claim-filing via the mobile app; speedy reimbursements, of which 30% are instant using their AI claim-processing system; charitable giving; live chat assistance available; most competitive monthly premiums.

Cons: Not available in all 50 states; age and breed-specific enrollment limits; no general customer service phone (only emergencies); customer service only available through the mobile app.
Embrace Pet Insurance Overview
Embrace has been a highly reputable pet insurance company since 2005. Known for their extensive coverage, they offer pet parents a single plan that covers care and treatments that other companies only provide for an extra fee via their wellness packages. They also offer strong customer service by phone or email.

Cats and dogs aged 14 years or younger are eligible for complete accident and illness coverage, and once their policy is in place, they can retain those benefits for as long as they are insured by Embrace, regardless of age. People seeking insurance for their pets 15 years or older are eligible for accident coverage only.

While they only offer a single plan, pet parents can choose a deductible, reimbursement rate and maximum annual benefit that best suits their needs. Better yet, a perk unique to Embrace is that they have diminishing deductibles. Therefore, every year your pet stays healthy and you don't file a claim, your deductible will drop by $50.

In general, a policy from Embrace covers almost everything you can think of, and if it doesn't their Wellness Rewards plan does. And as for pre-existing conditions, Embrace only looks at the last 12 months of your pet's medical records to determine these. In contrast, most providers do not cover pre-existing conditions at all, or if they do, they look at the previous 24 months of medical records.

Pros: Available in all 50 states and Washington DC; diminishing deductibles; covers your pets internationally; establishes pre-existing conditions based on only previous 12 months of medical records; standard plan covers diagnostic exam fees, cancer testing and treatments and dental illness-related work; truly unlimited coverage; freedom to choose any licensed veterinarian; Wellness Rewards covers alternative and complementary therapies such as reiki and acupuncture; no per-condition reimbursement caps.

Cons: Single plan only, not customizable; may pay for more coverage than you want or need; higher monthly premiums.
The Swiftest's Verdict
Monthly Plan Prices
Embrace has a single accident and illness plan, which means pet parents have less control over the premium they'll pay. And since Embrace's coverage is much broader than that of most other providers, their premiums tend to be higher. On the other hand, Lemonade has several accident and illness plans that allow people to pay for precisely the coverage they want. Therefore, Lemonade wins when it comes to monthly premiums, as theirs are the most competitive out there.
Deductibles
Embrace has deductibles of $100, $200, $250, $500, $750, and $1,000 to choose from. Lemonade has similar deductibles but lacks the $200 and $1,000 options, meaning you will have less flexibility when it comes to offsetting your out-of-pocket costs in emergencies. However, Embrace has a "healthy pet deductible," also known as a diminishing deductible. As a result, every year you go without filing a claim, your deductible drops by $50. Combining this with the incredible selection of deductibles, we believe Embrace is the better option.
Coverage
Both companies have excellent levels of coverage. They simply take different approaches. Embrace takes the everything-but-the-kitchen-sink approach to what they offer in their standard accident and illness plan and only have one optional wellness plan. Whereas, Lemonade takes a more customizable approach to coverage, allowing pet owners to choose what they want to pay for or not.

If you prefer to have all your bases covered with the most comprehensive coverage possible, then we suggest Embrace. However, if you would like to pick and choose your benefits and combine them with specific add-ons for a lower overall monthly premium, then Lemonade will serve you well.

One thing worth noting is that Embrace, unlike most insurers, covers bilateral conditions, such as hip and elbow dysplasia, cataracts, and patellar luxation. It's worth researching whether these conditions are common in your cat or dog and their breed before choosing an insurance provider.
Customer Service
Both Lemonade and Embrace have mobile apps through which pet parents can seek customer support. And regarding claims processing, both companies have high claim approval and fast reimbursement rates. However, Embrace has the edge on customer service since they offer a dedicated phone line 6 days a week, Monday through Saturday, should you wish to speak with someone directly
Additional Perks
Both companies have comparable discounts. Lemonade features a 10% discount for those who bundle their pet insurance with at least one other type of insurance they offer (life, auto, renters, homeowners). They also have a 5% multi-pet discount and a 5% annual renewal discount. Embrace specializes in pet insurance only, so they do not have a bundle discount. However, they give a 10% multiple pet discount, a 5% military discount, and, as mentioned above, a $50 annual savings via the diminishing deductible if your pet remains healthy.

That said, Lemonade has charitable giving built into their business model. They are a Public Benefit Corporation and a Certified B-Corp that donates a significant portion of unused monthly premiums to charities as selected by their clients through what is known as the Lemonade Giveback Program.
Conclusion
Ultimately, we at The Swiftest think both Lemonade and Embrace are great pet insurance providers. It really boils down to how much coverage you want. For those who want the broadest coverage possible with the most benefits, Embrace may be the right choice for you. This is particularly true if your pet has any pre-existing conditions or is becoming weak with age. However, if you want the ability to customize your coverage more by mixing and matching standard plans with wellness add-ons, Lemonade is your best. Just make sure they offer pet insurance coverage in your state. We hope this article has clarified the potential advantages and disadvantages of Embrace's and Lemonade's pet insurance so that you can make the right decision for your beloved cat or dog.
SwiftScore Ranking Methodology
Average monthly price for a 2-year-old pet with a $500 deductible located in the 90210 zip code
Coronavirus coverage
Cancel for any reason (CFAR)
AM Best rating of the underwriter
Key policy details including cancellation, interruption, emergency medical evacuation, and baggage & personal effects
Ease of sign up
Policy language clarity
User reviews