Lemonade
Pet Insurance

Review 2023

Updated on by Matthew H. Nash – Licensed Insurance Agent

Pet insurance can give you peace of mind knowing that you can afford any care or treatment your four-legged pal may need whenever they need. If you want insurance that is affordable, easily customizable and comes with fast claim processing times, Lemonade is your best bet. Our comprehensive review details what you can expect from Lemonade's pet insurance, how it works, their dynamic coverage options and answers to pet parents' most frequently asked questions. Read more about our unbiased ranking methodology and advertiser disclosure.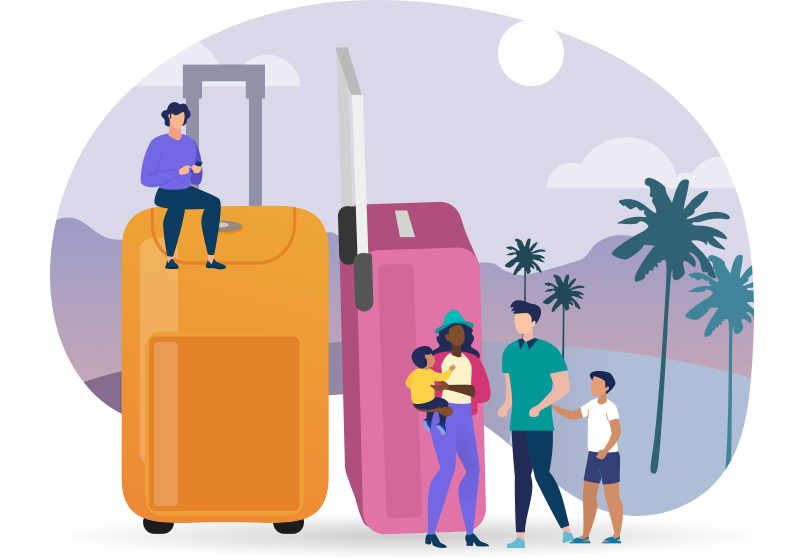 Lemonade Pet Insurance Accident & Illness Coverage
Lemonade's standard pet insurance will cover the majority of vet fees should your dog or cat suddenly get sick or fall ill as long as the waiting period has passed. More specifically, their coverage reimburses for in-patient or out-patient urgent care, diagnostics, procedures, and medications related to a veterinary emergency. Your Lemonade pet insurance will prove extremely helpful, whether it's an open wound, broken bones, an ear infection, food poisoning, diabetes, or worse.
What's Not Covered
While Lemonade's base health plans provide extensive coverage, there are a handful of things they do not cover:
Grooming
Exotic animals
Dental care
Routine wellness care
Pre-existing conditions
Experimental treatments
Bilateral conditions (a health problem that affects both sides of the body)
Illness or ailment you could have prevented (neglect)
Health emergencies that occur before the end of your waiting period
Lemonade Basics Overview
SwiftScore Rating
4.9 ★★★★★
Average price*
$26.31/ mo
Reimbursement
60% to 90%
Annual Benefit
$5k, $10k, $20k, or $100k
Illness Waiting Period
14 days
Accident Waiting Period
2 days
Other Perks
10% bundle discount (renters, home, life, auto)
5% multi-pet discount
5% annual discount
Money Back Guarantee (if no claims)
30 days
*National average monthly price for a 2-year-old Labrador Retriever with a $500 deductible, $20,000 annual benefit

Lemonade Add-On Packages
Lemonade's add-ons are optional packages you can purchase to customize your pet insurance to suit your needs. Here are your choices:
Vet visit fees. What a veterinarian charges after examining your pet for an eligible sickness or accident.
Dental illness. Procedures and treatments such as tooth extractions, root canals, gingivitis, periodontal disease, and more.
Physical therapy. Aside from physical therapy, this includes alternative care like acupuncture, chiropractic, or hydrotherapy.
Behavioral conditions. Therapies and medications for anxiety, aggression, depression, etc.
End-of-life and remembrance. Euthanasia, cremation, and commemorative objects. Helps alleviate the financial stress of such emotionally difficult times.
Lemonade Preventative Care Packages
Lemonade's preventative care packages cover routine care, treatments, procedures, and services that promote your cat or dog's overall well-being. Specifically, this means non-emergency veterinary care that aims to prevent or minimize the risk that your pet will develop health problems down the road.

Lemonade offers three packages:
Preventative Package. An annual physical exam, vaccinations, parasite tests, heartworm tests, blood tests and online veterinary consultations.
Preventative+ Package. Everything in the Preventative Package, plus flea and tick medication, heartworm medication, dental cleanings, oral x-rays, teeth polishing, anesthesia, etc.
Puppy/Kitten Preventative Package. 2 physical exams per year, spaying or neutering, microchipping, 2 internal or fecal parasite tests, heartworm treatment, flea and tick medication and 6 vaccinations.
State Coverage Availability
Lemonade offers pet insurance plans in 37 US states plus Washington D.C.

States excluded from coverage:

Alaska, Delaware, Hawaii, Idaho, Kansas, Kentucky, Louisiana, Maine, Minnesota, South Dakota, Vermont, and West Virginia.
The Claims & Reimbursement Process
Lemonade makes the claim-filing process simple for pet parents. You can submit a claim via their world-class mobile app. You will need to upload a photo of the invoice from your vet or animal hospital as well as your receipt and bank account information.

Lemonade pays nearly ⅓ of all claims instantly. However, a manual review may be necessary for more complex claims to ensure they have all the information and documentation needed. They usually review such claims within 2-14 days. Once they approve yours, they will reimburse you via direct deposit to the bank account you listed on the claim, according to your specific policy details, minus your deductible.

The company's swift claim review and reimbursement process help alleviate the money worries that pet parents often experience when paying substantial veterinary bills upfront.
Lemonade Pet Insurance FAQ
Can I cancel my policy with Lemonade at any time?
Lemonade allows pet parents to cancel their policies at any time. Just open your mobile app to start the process. Once you cancel, Lemonade will prorate your premium for that month and refund you accordingly.
Can I change the terms of my policy?
Lemonade customers can alter their policies within 14 days of their policy becoming active. You can also modify it when your policy comes up for renewal each year.
How does Lemonade's charitable giving work?
Lemonade has a unique business model that is customer and community-centric. The company takes a fixed percentage from all monthly premiums to cover their operations and expenses. They then use the rest of the funds to pay claims and donate to their customers' preferred charities. You can read more about the Lemonade Giveback Program here.
Does Lemonade have age limits for its pet insurance policies?
Your cat or dog can remain insured by Lemonade for as long as they live. That said, they are age limits on purchasing new policies based on animal type (cat or dog) and breed. Contact Lemonade's customer service via email (help@lemonade.com) or launch the chatbot on their website to find out the age limits for your pets.
Will Lemonade let me insure multiple pets under one policy?
You cannot insure more than one pet under a single policy. Each pet needs to have their own. Lemonade offers a 5% discount if you insure multiple pets with them.
Does Lemonade require my pet's medical history to get an insurance plan?
Once you purchase a policy, Lemonade will request veterinary documentation re: your pet's medical history. They use this information to determine your policy's exclusions (pre-existing conditions).
Do pre-existing conditions fall under Lemonade's coverage?
No, Lemonade does not cover pre-existing conditions. Therefore, should your cat or dog be diagnosed with a health issue before getting insurance, any treatment or care required will not be eligible for coverage.
Does Lemonade's standard pet insurance plans cover spaying and neutering?
Most providers do not extend coverage to spaying or neutering through their standard pet insurance plans. However, if you have a puppy or kitten, you can purchase the Puppy/Kitten Preventative Package as it covers either of those procedures.
Do Lemonade's standard health insurance plans cover dental cleanings?
Dental cleanings are beyond the scope of Lemonade's basic health insurance plans. However, you can add their Preventative+ Package to your policy if you want them covered.
Can I take my cat or dog to any veterinarian of my choice?
Yes, Lemonade believes in allowing customers to choose their pets' veterinarians. Therefore, you can bring your cat or dog to any vet in the US. The only requirement? They are licensed to practice in the state where they offer their services.
Conclusion
For pet parents seeking customizable coverage for their cats and dogs at highly competitive rates, Lemonade is a fantastic pet insurance provider. With their add-ons and wellness packages, you can tailor your policy so that you only pay for what you want. Knowing that Lemonade donates a portion of premiums through the Giveback Program sweetens the deal. Combine all that with their easy-to-use website and mobile app and speedy customer service, and it is clear that Lemonade strives to make the pet insurance business as straightforward as possible for you and pet parents across the US.
SwiftScore Ranking Methodology
Average monthly price for a 2-year-old pet with a $500 deductible located in the 90210 zip code
Coronavirus coverage
Cancel for any reason (CFAR)
AM Best rating of the underwriter
Key policy details including cancellation, interruption, emergency medical evacuation, and baggage & personal effects
Ease of sign up
Policy language clarity
User reviews