7 Best Utah (UT)
Pet Insurance

Plans Compared in 2023

Updated on by Matthew H. Nash – Licensed Insurance Agent

Are you curious about cheap pet insurance for your cute cat or precious pup in the Wasatch Front? You've come to the right place. As a licensed Utah insurance agent, I understand choosing the top insurance for your pet is essential. Wherever you live in The Beehive State, whether it's Salt Lake City, Ogden, Provo, St. George, West Jordan, Park City, or Bountiful, I've compiled your must-know information for Utah pet insurance. Read more about our unbiased ranking methodology and advertiser disclosure.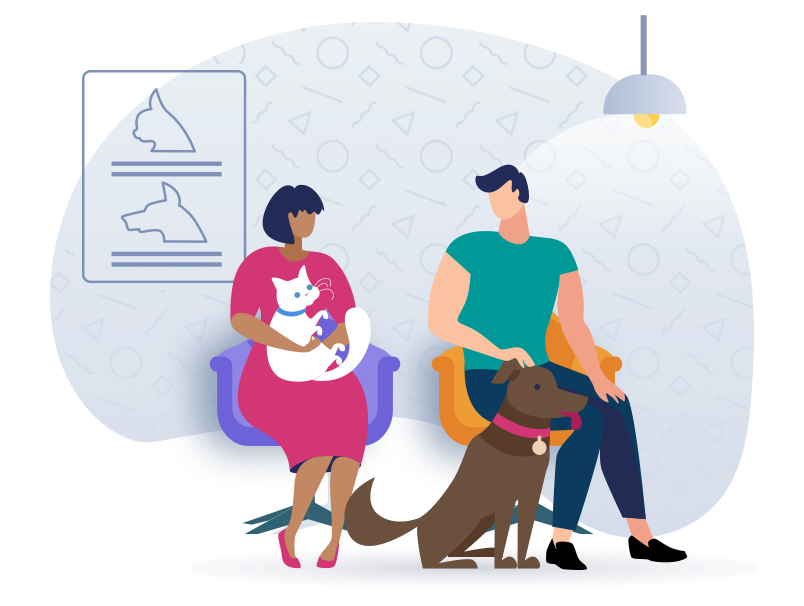 Top UT Pet Insurance Scored, Ranked & With Cost
Use our below table to quickly compare the best pet insurance providers in Utah. The average monthly Utah specific prices shown are based on a healthy 2-year-old Labrador Retriever with a $500 deductible and 90% reimbursement amount who is located in Utah with a 84103 zip code. Costs may vary based on age, location, coverage amount, and depending on the breed of your puppy. Prices are accurate as of January 2023 and are subject to change. For the most up-to-date information, please visit the provider website.
4.3
SwiftScore

Our SwiftScore is a unique and proprietary insurance ranking system objectively comparing key metrics which are most important to pet parents. Learn more at the end of this page.
STANDARD PLAN
COST IN UTAH
$45.59/mo
Their "Healthy Pet Deductible" allows your annual deductible to go down by $50 each year that you don't receive an insurance claim reimbursement
Embrace paid 93% of claims in 2019 and their member portal is user-friendly
Founded in 2003 and underwritten by American Modern Insurance
---
How much does dog & cat insurance cost in Utah for the 15 most popular breeds?
The price for Utah pet insurance is almost always the same throughout the state including in Salt Lake City, Ogden, Park City, Provo, or St. George etc. However, the prices will vary based on the age, health and breed of your puppy.
All prices shown below are based on a 90% reimbursement rate with a $500 deductible and a $5,000 annual benefit from Figo pet insurance. Please note: these prices should only be treated as a rough guide as of June 2022 and are subject to change. If you're looking for the most up-to-date cost of pet insurance in Utah we suggest getting a quote directly with Figo or Lemonade.
Dog Insurance Prices in Utah:
Mixed Breed – $33.89/ mo
Labrador Retriever – $43.57/ mo
Golden Retriever – $52.93/ mo
German Shepherd – $50.25/ mo
Goldendoodle – $42.12/ mo
Chihuahua – $17.91/ mo
Siberian Husky – $47.93/ mo
Yorkshire Terrier – $25.30/ mo
American Pit Bull Terrier – $49.86/ mo
Australian Shepherd – $31.43/ mo
Dachshund – $29.24/ mo
Shih Tzu – $25.37/ mo
French Bulldog – $60.97/ mo
Boxer – $71.62/ mo
Labradoodle – $42.12/ mo
Cat Insurance Prices in Utah:
Mixed Breed – $19.22/ mo
American Shorthair – $27.43/ mo
Bengal – $21.92/ mo
Bombay – $21.92/ mo
British Shorthair – $21.92/ mo
Exotic – $21.92/ mo
Himalayan – $21.92/ mo
Maine Coon – $23.44/ mo
Persian – $23.44/ mo
Ragdoll – $23.44/ mo
Russian Blue – $21.92/ mo
Scottish Fold – $23.44/ mo
Siamese – $23.44/ mo
Sphynx – $21.92/ mo
Abyssinian – $21.92/ mo
Not finding your specific pet breed? Lemonade pet insurance is our #1 recommendation for Utah and they'll be able to give you a quick quote for your exact needs.
Utah Pet Insurance FAQs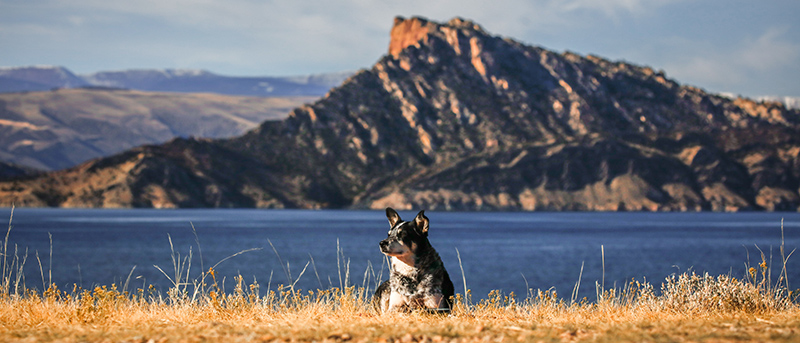 One of Utah's happy pets enjoying the views at Flaming Gorge Reservoir
What is pet insurance?
As pet owners know, it's always best to expect the unexpected, pet insurance helps us do just that. A pet insurance policy allows you to obtain medical care for your pet without giving you too much of a financial headache.
But why do I need pet insurance?
Utah's vet bills aren't always the most reasonable when it comes to the price tag. Just as you've likely run into some stress-inducing medical bills for yourself, it's often the same story for our pets. Pet insurance allows you to obtain needed care for your pets without the added financial stress.
How old does my puppy or kitten need to be to get insured?
Most dog and cat insurance companies require your puppy or kitten to reach eight weeks of age before you're eligible for pet insurance. Once they've got that age, there's generally no upper age limit, although younger animals have lower costs compared to older ones. Your best course of action to obtain insurance before your pet's first birthday.
Is Utah pet insurance worth it?
The simple answer is yes, but I know finances are never that simple. We recommend looking at your own financial situation, as everybody's situation looks different. Emergency vet costs can quickly rack up bills running into the $1000s. Ask yourself what the is largest unexpected bill you can handle. If it's less than one thousand dollars, pet insurance may be worthwhile.
Will pet insurance cover everything?
Although coverage will be slightly different depending on the company and policy, typically, anything that falls under "sudden and catastrophic" will be covered—like your dog swallowing a toy.

On the flip side, let's say your cat has arthritis before you purchase a policy. That would likely fall under the category of "pre-existing condition." Pre-existing conditions are usually not covered by insurance.

Some insurance providers have eased costs on consumers by offering a wellness plan in addition to core accident and illness coverage. These add-on packages often cover spay/neuter, yearly shots, microchipping, and more.
How does reimbursement work?
Reimbursement depends on several factors: your deductible, reimbursement percentage, and annual coverage limit. Here's an example of how repayment works:
Say you chose a $200 annual deductible and a 90% reimbursement percentage:
You submit a veterinary bill for $500, but you first need to meet your deductible.
$500 minus your $200 deductible equals $300.
You get back 90% of $300, totaling $270.
Trupanion is a company that works differently by offering payment directly to in-network vets, meaning you won't have to pay from your pocket.
Is a low deductible better?
The most common deductible amounts for pet owners are $250 or $500. A lower deductible means higher monthly premiums. A higher deductible means smaller monthly premiums.

It comes down to what works best for you. Do you want smaller premiums but a larger vet bill? Or do you want to pay a little extra monthly for a smaller vet bill?
Are there breed restrictions on pets in Utah for homeowners insurance?
Your homeowner's insurance policy may restrict specific dog breeds based on a perceived "risk" level. Restricted breeds include the following:
German Shepherd
Alaskan Malamute
Chow Chow
Doberman Pinscher
Great Danes
Mastiff
Pit Bulls
Siberian Husky
Hybrid Wolves
Cats, on the other hand, are not likely to face restrictions. However, this is not a comprehensive list. Contact your homeowner's insurance provider for the most up-to-date information. You may be required to add a liability rider to your policy for certain breeds.
5 Utah Health & Safety Tips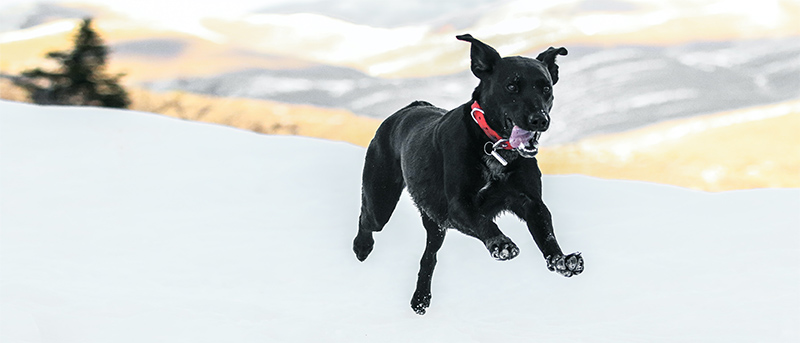 It's important to make sure your pet is comfortable in Utah's everchanging weather
1. Keep Utah Wild, Keep Utah Safe
Utahns love the wilderness of this beautiful state. There is so much to explore in the Beehive state from majestic mountain ranges to untouched canyons, but the spectacular nature comes with a price. Utah is also home to mountain lions, moose, bears, bison, and even rattlesnakes. As amazing as these animals are, they can pose a real threat to our pets. To keep you and your pets safe, follow these tips:
Keep windows and doors closed and locked.
Supervise pets when outdoors, especially in rural areas.
Keep your dog leashed on backcountry hiking trails.
If you encounter wildlife, stay calm and don't run.
Make loud noises: stomp your feet, clap your hands, yell, etc.
Don't turn your back on a wild animal. Face them while slowly backing away.
In a worst-case scenario, fight back if attacked.
Always put your safety first. How can you help your pet if you're injured or worse?
If your dog or cat is bitten or attacked, take them to a vet immediately.
2. Heat Is No Joke
It's easy to forget how dangerous high temperatures can truly be when we're sitting in air-conditioned rooms all summer, but the fact is, heat can kill if we're not careful, don't make a tragic mistake that will haunt you forever.
Keep your pets hydrated with access to cold water.
If letting pets outdoors for a prolonged period, make sure they have access to shade.
Learn signs of overheating:

Excessive panting
Labored breathing
Elevated heart rate
Drooling
Excessive tiredness
Seizures
Bloody diarrhea
Vomit
Fevers

Don't leave your dog or cat unattended in a car. Interior car temperatures are always higher than outdoor temperatures.
Don't walk your dog during peak hours when the sun's rays are strongest (10am-4pm). The sidewalk or road can be too hot for your pup's little paw pads.
3. The Power of Water
From the crystal blue Bear Lake to scenic Lake Powell and dozens of swimming holes and reservoirs in between, Utah and our dogs sure do love water! But as fun as boating and swimming can be, there's risks we need to mitigate to keep everyone safe:
Don't leave your dogs or cats unsupervised near water, including on the beach or a boat. You never know when they'll decide to go for a dip.
Whether your dog is a strong swimmer or not, they need to wear a lifejacket. Water conditions are not always predictable.
Clean your canine and cats (and yourself)! Chemicals, toxins, bacteria, and more could be lurking on your pup's skin and fur after a swim.
4. Not All Blooms are Beautiful
Some of Utah's lakes and reservoirs are known for creating perfect poisonous conditions. They are known as harmful algal blooms. These blooms develop when naturally occurring cyanobacteria multiplies too quickly, forming green and blue-green water. This slimy-looking sludge often resembles paint swirls or even pea soup. It produces toxins posing severe health risks to us and our pets. Here's how to stay safe:
Stay out of the water if you recognize an algal bloom; that goes for you and your pets.
Don't swallow water when swimming.
Wash hands before and after swimming.
5. Wildfires
Utah is considerably hot and dry, creating ripe conditions for wildfires. It's not just a risk in rural areas either; it can happen anywhere. Fortunately, you can prepare:
At the first sign of a wildfire, bring your animals inside immediately. This way, in the event of an evacuation, you won't have to lose precious time searching.
Together, evacuate with your pets. Sometimes even well-meaning owners may accidentally leave their cat or dog behind.
Have an easily reachable pet supply kit at the ready with food, treats, toys, bedding, etc.
5 Unique Utah Pet Shelters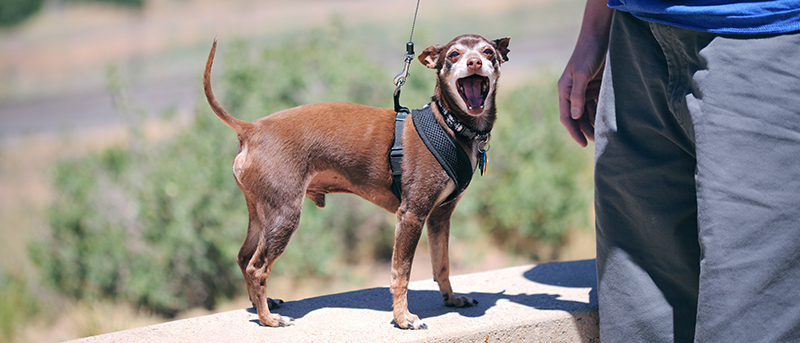 We believe adopting a cute puppy in Utah is one of the best and most humane ways to expand your family
Bring a new best friend home from one of these excellent facilities working to spread the joy of pet ownership to people all over Utah.
As the first cat cafe in Utah, Tinker's serves drinks with names full of cat puns, like catpuccino, and camomeow tea. Of course, the best part of a visit to Tinker's is getting to cuddle up with an adoptable feline friend! All of the cats here are looking for a furever home. Maybe it will be yours?
---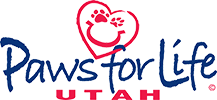 With a vision to end animal homelessness and euthanasia, Paws for Life works through community partnerships, education and adoption events to rescue and find homes for over 1,500 "at-risk" shelter animals every year.
---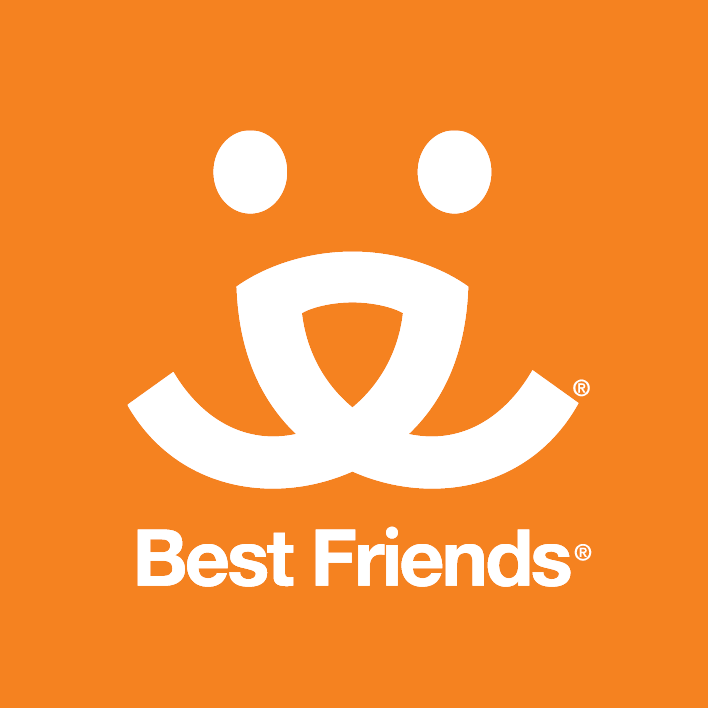 Nestled in the majestic red rocks of southern Utah, over 1,600 rescued animals call Best Friends Animal Sanctuary home. Dogs, cats, bunnies, birds, horses, pigs and other barnyard animals come here from all over the country for refuge, love and acceptance.
---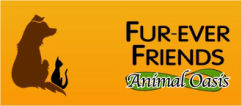 Founders Mary and Eleanor have a special bond with the many cats and occasional dogs that come to Fur-Ever Friends. Not only do they rescue animals, but they "have been rescued by animals." Their goal at Fur-Ever Friends is to provide an oasis for others to be rescued by extraordinary animals too.
---
Utah Animal Adoption Center finds homes for an average of 1,000 dogs and cats each year. The animals get to enjoy a beautiful 3.5-acre sanctuary next to the Jordan River Parkway Trail with indoor and outdoor kennels and, for the feline friends, an outdoor enclosure with climbing trellises and an elevated walkway.
---
Conclusion
Whether you have a new puppy or a senior cat, now is the best time to insure your Utah pet! Earlier in your animal's life (past 8 weeks, of course) is better for getting the lowest prices and fewest restrictions; however, insurance at any life stage will benefit your furry friend and your wallet. After substantial research, I've found that Lemonade insurance has optimal performance and optimal prices.
SwiftScore Ranking Methodology for Utah
We ranked the best pet insurance policies in Utah based on a variety of important factors including the following:
Average monthly price for a 2-year-old Labrador Retriever with a $500 deductible located in Utah with a 84103 zip code
Coverage and benefits
Key policy details including accidents and illnesses, surgeries, annual check-ups, cancer treatment, lab tests, and more
AM Best rating of the underwriter
Reimbursement percentage
Annual benefit amount
Technology and user experience

Ease of sign up

Policy language clarity
User reviews