7 Best Outdoor Cat Houses for Multiple Cats
Updated on by Matthew H. Nash – Licensed Insurance Agent
Giving your cats their own home outside will appeal to their independent and territorial nature. Buying your cats an outdoor shelter, also known as a catio (cat patio), can be challenging with so many factors to consider. Whether you take care of feral cats or have multiple indoor/outdoor cats of your own, we are here to help you pick a cat house that suits your furry friends' needs. To save you time and simplify your search, we have selected the 7 best cat shelters for multiple cats out there, all of which cater to various preferences. Are you ready to find your cats the best cat house around? Let's get started! Read more about our affiliate disclosure.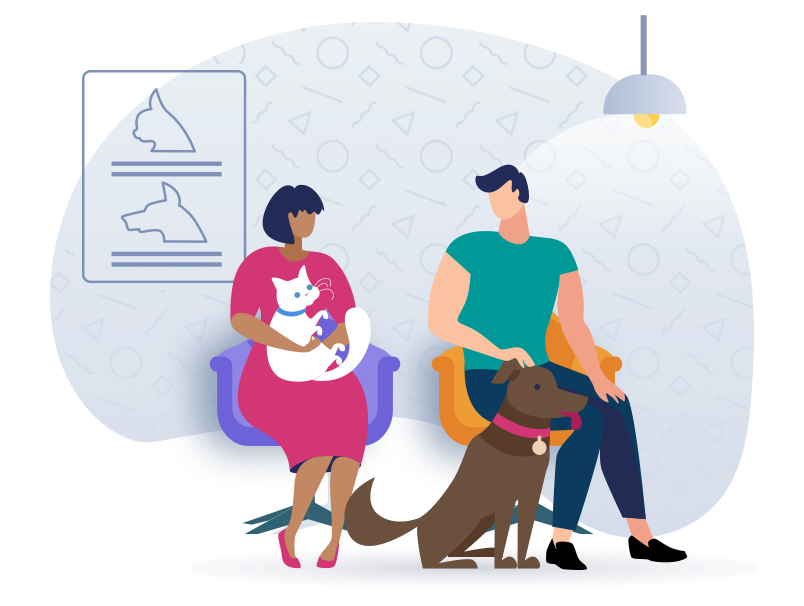 Best Heated, Weatherproof, Wooden, Insulated and Tower Cat Shelters To Keep Your Kitties Safe
If you have "barn cats" or cats who spend all of their time outside, this cat shelter is an excellent option as it is water-resistant, fleece-lined, and has a partially heated floor. It comes with a cozy sleeping pad and is best suited for setting up on a patio or in a barn, garage, cat house, or even indoors. During the cooler months, whenever your cats lay on the heated section of the floor, the heating pad automatically switches on to warm them. Cat parents will love this multi-kitty shelter for its quick and easy assembly (no tools needed), dual exit option, removable door flaps for warmer weather, and safety certification from MET Labs, surpassing all American and Canadian electrical safety standards.
For those seeking a 2-story outdoor cat shelter, this Rockever rainproof house is an excellent choice. The cat shelter comes in three different colors, all of which are trimmed in white. Setup is simple and only requires a Phillips screwdriver. Both floors within the house are removable for cleaning purposes, and they each come with a fleece mat to ensure your cats' comfort. Should your cats ever need to exit in an emergency, there are two doors. The roof is also covered with asphalt shingles to help keep the rain out.
This Petsfit outdoor cat condo gives your cats various options for the kind of shelter they want. Whether they want a "hidey hole" to rest in or an open perch from which to scan their surroundings or sunbathe, this cat house has it all. It is made from sturdy Finnish spruce with a water-based coating and comes with an asphalt shingle roof. Your cats will love this and treat it like their own private jungle gym.
The PawHut fully enclosed playpen is a great way to give your cats the outdoor experience while minimizing the safety risks. It comes with an oversized door for easy access but also has multiple smaller access points through which you can put your cats. They will love the ramp and multi-tier house from which they can enjoy the fresh air and the landscape around them. This outdoor cat shelter is made from Douglas fir wood, a pet-friendly sealant, metal wire and asphalt roofing.
On An Important Side Note…
As a cat parent I feel it's necessary to highlight the value of pet insurance for all cat owners. I have compared and price checked all the pet insurance companies on the market and have consistently found Lemonade to be the best combination of price, coverage, and claim satisfaction. I personally use Lemonade for my kitten, Ramen (pictured). I know from experience that your cat is going to regularly see your vet for routine care but also unforeseen emergencies are bound to happen. Lemonade covers spaying and neutering, most tests, vaccines, emergencies, and preventative care. By far the cheapest time to sign up for pet insurance is when your cat is young because they likely won't have any pre-existing conditions.
Get a quote in less than 40 seconds at Lemonade.com →
This outdoor cat house made from Finnish spruce can fit 2-3 adult cats or as many as 5 kittens at any given time. It comes with a removable floor, which makes for painless cleaning. Unlike other cat houses, this one comes with a flower box where you can plant catnip––easy to grow––for your little pals. The added step is helpful for older cats or those less mobile and doubles as a sun porch. With your cats' safety in mind, this house is fitted with a one-way exit should they ever need to escape suddenly.
This 2-story cat house is made from Douglas fir wood and extra strong plywood, making it a durable outdoor refuge for your cats. Asphalt covers the roof, making it less pervious to the elements and each level of the catio can support up to 44 pounds. This outdoor shelter offers your cats plenty of space to rest, play and observe their surroundings. It comes with a leaping platform that kittens can use to sunbathe on or get up onto the roof. You can rest easy knowing it is simple to assemble and comes with illustrated instructions.
This adorable outdoor cat house is a good choice for those who live in an area with 4 seasons or have dramatic weather. The windproof front door flap will help keep your cats warm against the elements, and the anti-rot fir wood, asphalt roof, and raised lower level will help keep the shelter dry. The ramp doubles as a scratching pad, so your kitties can stretch their bodies and sharpen their claws without straying far from home. The shelter comes with an emergency one-way exit door and several spaces for your cats to lounge and enjoys their time in nature.
Please note: If your cat spends lots of time outdoors it's a great idea to look into pet insurance as a way to save money on emergency vet visits. For example, Lemonade Pet Insurance covers spaying/neutering, vaccines, medications, hereditary diseases, and all kinds of emergencies starting at $10/ month.
Within the first year of owning my new kitten, Ramen, pet insurance has saved me close to $1,000 and I haven't even had any emergencies. I wish I had known about pet insurance with all my previous pets because it would have saved me many thousands of dollars. Additionally, no insurance provider will cover pre-existing conditions once they are diagnosed. Therefore, if you sign up before any issues arise you will lock in the most favorable rates.
Outdoor Cat Shelter Frequently Asked Questions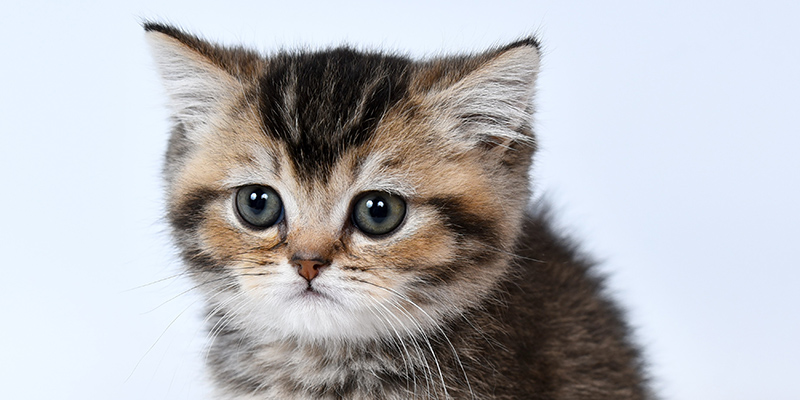 1. How do I choose the best catio or outdoor cat shelter?
To choose the right catio, you will need to consider several factors. Some of these include where you will put it, how your cat(s) will access the shelter, how many cats will share it, the sizes of the cats, and what accessories and fun features will your cats want? Choose a cat shelter that will give your little pals plenty of space to be comfortable and relax and whose materials, configuration, and durability suit your preferences.
2. What are the best accessories for catios?
Making your cats as comfortable as possible will help them feel safe and at ease outdoors. Cat parents opt for a variety of accessories for their catios and outdoor cat shelters, such as hammocks, water stations, ramps, sleeping pads, and, if you opt for the large enclosed cat playpen, a litter box may be a good idea.
3. Where should I put my outdoor cat shelter?
Where you put the cat shelter is as important as deciding which one to buy. We recommend moving its location based on the season. For example, you might put it in your yard for your cats to enjoy during the warmer months. And maybe you bring it onto your patio or place it in your garage or barn in the cooler months. This will help shield it and your cats from the elements while extending the life of the shelter itself. Ultimately, the closer you keep it to the house, the easier it will be for you to check on your cats and for them to feel secure, both particularly important if they are new to the outdoors.
4. How do I clean the outdoor cat house?
Your outdoor cat house will need regular cleaning, at least once per week. All of the shelters we've listed above are designed for easy access and cleaning by you, but avoid using harsh chemical sprays as they can make your cats ill. We recommend using a mild combination of water and a little vinegar for any hard surfaces that aren't covered with any fabric. Wash all soft material objects thoroughly by soaking them in cool or warm water and hypoallergenic soap or putting them in the washing machine on a gentle cycle with cold water. (See specific washing instructions on labels.) Be sure to wash water bowls daily to prevent bacteria buildup.
5. How do I encourage my cats to use their new outdoor cat house?
Setting the cat shelter up in an area that gives your cats an excellent view of the landscape, is relatively peaceful, and is sheltered from the wind and the rain will make it very appealing. Putting catnip, toys and comfortable beds will encourage your cats to put their new home to good use. Allow them to start using it on their own. If you try to force them, expect your cats to abandon the house altogether. To keep them using it, you will need to clean the shelter weekly. In the cold months, heating pads under their beds will also entice them inside.
6. Is getting a DNA test legit?
Cat DNA tests are an excellent way to gain insight into your kitten's breed mix and lineage, any health conditions they may be predisposed to, and typical personality traits. Keep in mind that all pet DNA tests have a margin for error and are relatively new products in the world of feline care. I like the Wisdom Panel DNA Test the best.
7. What are the benefits of letting my cats go outside?
The most significant benefit of letting your cats go outside is that they will most likely run, climb and explore more than they would otherwise. With an increase in physical activity, your cats will reduce their chances of becoming overweight. Furthermore, being outdoors will heighten your cats' senses by exposing them to new sights, sounds, smells and tastes, giving them the mental and physical stimulation they crave. Sunbathing improves cats' moods too.
8. What can I do to minimize the safety risks outside?
First and foremost, avoid using any chemically-based lawn treatments and garden fertilizers as these are toxic for cats. By rolling around or walking on treated grass, your cats will absorb these chemicals through their paws and during self-grooming. Another thing to consider is whether you have any toxic plants for cats in your yard. If so, consider repotting and moving them elsewhere. If your yard is fenced in, you will minimize the potential risk of encounters with dogs or other predators. And if your fence is tall, it will also reduce the chances that your cats will cross any busy roads. Remember to have your vet prescribe an age and weight-appropriate flea and tick medication before letting your cats go outside. We also encourage you to visit your neighbors, let them know about your cats being outdoors, show them pictures of your fur babies, and give them your phone number if there are any issues.
Conclusion
We hope you have found this article helpful in determining the best outdoor cat shelter for your feline friends. Giving your cats or your feral pals the right catio to relax in will enhance their time in nature and help protect them from the elements and other animals that may be around. And remember, even though your cats will be outside more, they will still want and need plenty of bonding time with you.
A final note about pet insurance
Before my kitten, Ramen, was one year old I saved close to $1,000 in vet bills including wellness coverage. Previously, when I had my dog, Horace, I spent over $3,000 in vet bills without any insurance coverage. You might think I was a neglectful pet parent but I was the exact opposite. Puppies and kittens are curious by nature and just like human toddlers they are accident prone. Thankfully, I learned the hard way so that now if anything goes wrong with Ramen I will be covered and that will save me thousands of dollars and many sleepless nights.
I have spent dozens of hours researching pet insurance, including getting quotes and comparing coverage from all the most popular brands. Regardless of where you live and what kind of kitten you have, I am confident that you will also find that Lemonade Pet Insurance offers the ideal combo of coverage and price.
I wish you and your furry friend all the best and years of health and happiness.