6 Best Montana (MT)
Pet Insurance

Plans Compared in 2023

Updated on by Matthew H. Nash – Licensed Insurance Agent

As a licensed insurance agent and lifelong pet owner, I know Montana pet owners would do anything to keep their dog or cat safe, healthy, and happy. Unfortunately, pets can become ill or get into and an accident, and that's you are faced with an awful predicament. Do we save the pet and go deep into debt, or do we choose to put the loved one down? With pet insurance, pet owners don't have to deal with this dilemma. They are covered against staggering veterinary bills and live to sleep peacefully another night, knowing that their pet will get the proper medical attention it deserves. Whether you are in Bozeman, Billings, Whitefish, Kalispell, or anywhere in between, this article will guide you through the ins and outs of pet insurance in The Treasure State. Read more about our unbiased ranking methodology and advertiser disclosure.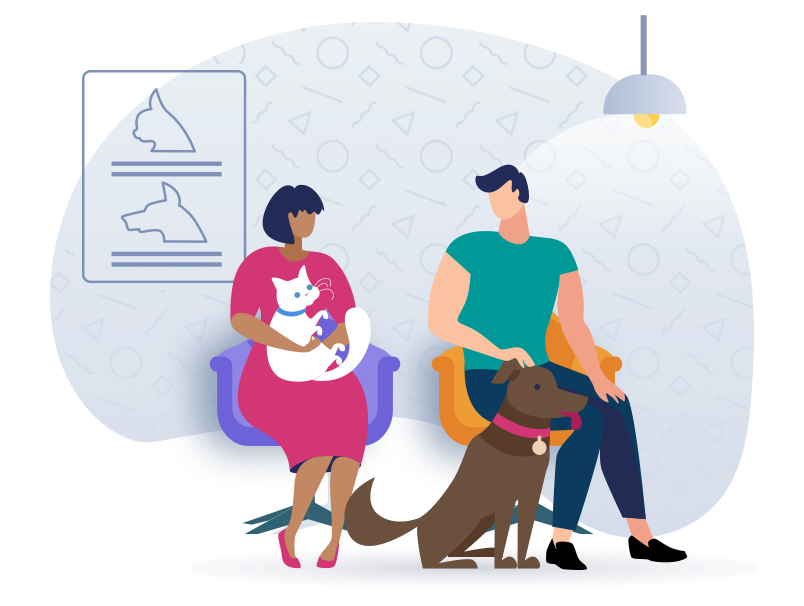 Top MT Pet Insurance Scored, Ranked & With Cost
Use our below table to quickly compare the best pet insurance providers in Montana. The average monthly Montana-specific prices shown are based on a healthy 2-year-old Labrador Retriever with a $500 deductible and 90% reimbursement amount who is located in Montana with a 59101 zip code. Costs may vary based on age, location, coverage amount, and depending on the breed of your puppy. Prices are accurate as of June 2023 and are subject to change. For the most up-to-date information, please visit the provider website.
---
How much does dog & cat insurance cost in Montana for the 15 most popular breeds?
The price for Montana pet insurance is almost always the same throughout the state including in Billings, Missoula, Great Falls, Bozeman, Helena, or Kalispell, etc. However, the prices will vary based on the age, health and breed of your puppy.
All prices shown below are based on a 90% reimbursement rate with a $500 deductible and a $5,000 annual benefit from Figo pet insurance. Please note: these prices should only be treated as a rough guide as of January 2023 and are subject to change. If you're looking for the most up-to-date cost of pet insurance in Montana we suggest getting a quote directly with Figo or Lemonade.
Dog Insurance Prices in Montana:
Mixed Breed – $23.00/ mo
Labrador Retriever – $31.31/ mo
Golden Retriever – $31.25/ mo
German Shepherd – $33.78/ mo
Goldendoodle – $27.19/ mo
Chihuahua – $14.30/ mo
Siberian Husky – $31.40/ mo
Yorkshire Terrier – $19.75/ mo
American Pit Bull Terrier – $34.76/ mo
Australian Shepherd – $21.62/ mo
Dachshund – $20.39/ mo
Shih Tzu – $18.17/ mo
French Bulldog – $43.00/ mo
Boxer – $43.18/ mo
Labradoodle – $27.19/ mo
Cat Insurance Prices in Montana:
Mixed Breed – $13.38/ mo
American Shorthair – $15.80/ mo
Bengal – $15.80/ mo
Bombay – $15.80/ mo
British Shorthair – $15.80/ mo
Exotic – $15.80/ mo
Himalayan – $15.80/ mo
Maine Coon – $16.68/ mo
Persian – $16.68/ mo
Ragdoll – $16.68/ mo
Russian Blue – $15.80/ mo
Scottish Fold – $16.68/ mo
Siamese – $16.68/ mo
Sphynx – $15.92/ mo
Abyssinian – $15.92/ mo
Not finding your specific pet breed? Lemonade pet insurance is our #1 recommendation for Montana and they'll be able to give you a quick quote for your exact needs.
Montana Pet Insurance FAQs
This is a comprehensive guide that should answer most of your pet insurance questions. If you have specific questions that are not addressed below, contact your veterinarian or your pet insurance provider for more help.
What is pet insurance?
Pet insurance is a health care policy for your pet that reimburses you for many medical expenses. In the unfortunate event of a surprise accident or illness, having a pet insurance plan helps to protect your finances against extremely expensive but necessary vet medical care. Pet owners pay a monthly premium or fee for this service, with costs varying based on age and breed, what medical costs are covered under the policy, what annual or per-procedure deductible the policy includes, and what percentage of treatment the company will reimburse for the customer. There are generally 3 styles of plans—good, better, best. Typically, the more you spend, more comprehensive the plan.
How much does pet insurance cost?
It depends. Pet insurance costs vary widely, and depend on many factors, including:
Breed
Age
Health
Deductible
Annual limit
Reimbursement level
Coverage level
Where you live
Can I choose any vet?
Yes. All Montana veterinary clinics & animal hospitals accept pet insurance. You can keep your vet or, for many policies, visit any licensed vet in the world. But don't say we and the Montana Department of Commerce didn't warn you (see question below about insurance fraud). If you choose to purchase pet health insurance for your pet, read the terms and conditions of your policy. No two pet insurance policies are the same. The coverage can vary greatly from one policy to the next. Take the time to examine the co-pays, deductibles, limits, and exclusions, and double-check the amount of coverage shown in your insurance policy.
Is there a waiting period for pet insurance?
Yes. All pet insurance companies have waiting periods. Just like with any insurance plan, waiting periods vary by state and insurer.
What can you tell me about pet insurance and its usefulness?
1 in 3 pets will experience an unexpected illness or injury. Every six seconds a pet owner is faced with a veterinary bill over $1,000. And every year 1 in 3 pets will suffer from an unexpected accident or illnesses that will require veterinary care. An unexpected illness or injury that requires diagnostic tests, surgeries, overnight hospitalization, and medication can cost more than many pet owners can afford. If your pet is healthy all its life and has no accidents, then it doesn't pay to buy it. But are you willing to risk the life and health of your pet on a wager like that? It's smart to invest in a plan that covers these unintended consequences and costs and prevents a situation in which you are forced to euthanize your pet because you can't afford treatment. This is the number one reason why pet owners invest in pet insurance.

Because pet owners are paying less out of pocket for their pet's health care, they're also more likely to bring their pet to the vet instead of hesitating or attempting to provide homemade pet care. Pets whose care isn't delayed usually recover more quickly and don't get as sick as pets who are forced to wait for proper care.
So how does it work when I need to use my pet insurance?
First is the sign-up process where you provide information on the provider's website about your pet's breed, age, and basic medical history. You will then get a quote. This quote can change as you readjust your deductible, reimbursement percentage, annual limit, and coverage plan.

Second, call your pet insurance provider and get pre-approval for any medical procedure your pet is undergoing to make sure the provider covers it under the policy. Some providers will pay the vet directly, while others will reimburse you after paying the vet. The amount of time it will take to get reimbursed varies, however some providers.

Third, in the unfortunate event that your pet has an accident or gets sick, you may pay out-of-pocket at the veterinarian's office for treatment.

Fourth, you will then claim reimbursement with your pet insurance provider. The amount you are reimbursed depends on your policy; it ranges between 70% and 90% of the costs after you pay your deductible. Most policies have annual payout limits and a waiting period of 14 days.
How much do veterinarians charge?
Veterinary treatment in Montana can be very expensive. Here is a sampling of common health conditions and the average costs associated with treatment. According to the 2018 AVMA Report on The Market For Veterinary Services,
Tests, Examinations, and Initial Vet Costs:
Routine checkups: $50 to $250
Spay/neuter: $160 to $220
Vaccines per shot: $15 to $28
Physical exams: $45 to $55
Fecal exam: $25 to $45
Heartworm test: $45 to $50
Dental cleaning: $70 to $400
Allergy testing: $195 to $300
Geriatric screening: $85 to $110
Surgeries and Unexpected Vet Costs*:
Bloodwork: $80 to $200
X-rays: $150 to $250
Ultrasounds: $300 to $600
Short hospitalizations: $600 to $1,700
Long hospitalizations: $1,500 to $3,500
Wound treatment: $800 to $2,500
Emergency surgery: $1,500 to $5000
Oxygen therapy: $500 to $3000
Long term illnesses will really take a toll on your expenses:
Addison's Disease – $2,400 per year
Cancer – $5,000 to $20,000
Cataracts – $2,000 to $3,000 per eye
Disc Disease – $3,000 to $9,000
Heart Disease – $5,000 to $20,000
Patellar Luxation – $1,500 to $3,000
Investing in pet insurance is more important now than ever. Veterinary fees increased 85% between January 2000 and December 2011, according to the Bureau of Labor & Statistics. Over the same time the overall consumer price index (CPI) rose just 31%. At this rate, veterinary fees will double every 13 years. Pet insurance is your backstop against potential financial catastrophe.
How does reimbursement work?
Say your insurance has a 90% reimbursement amount, a $250 deductible and $20,000 annual max benefit. Then imagine something happens that requires a $10,000 emergency vet surgery. In this scenario, your insurance company would reimburse you $9,000 minus your $250 deductible meaning that you would be out of pocket $1,250 instead of $10,000.
Deductibles: Higher or lower, which is better?
Ultimately, the choice is up to you. You can pay lower premiums (monthly bills) upfront, but a higher deductible (the amount you have to pay before the insurance company takes over and pays the rest) in the end, or you can pay a higher premium upfront, but lower deductible at the end (claim). It's up to you to just stop to consider your budget and the prices of the premiums and deductibles involved.
What is a Deductible?
A Deductible is an up-front payment you must pay before your insurance provider is obligated to honor a claim or pay their share. For example, if you have an annual deductible of $1,000, you will pay all expenses up to $1,000, even if your policy covers the procedure. So, if your pet's medical care costs $5,000 in 2022 you will pay $1,000, and the insurer will pay the other $4,000, depending on your reimbursement level. If you choose a lower deductible, say $50, you'll pay only $50, and your insurer $4,950. However, paying a lower deductible will cause your monthly premium—the amount of your bill each month—to go up. Below is an example of how changing a deductible for a fictional insurance provider, Acme Pet Insurance, on a given policy plan for a 1-year-old female Labrador affects your monthly premium:
| Annual Deductible | Monthly Premium |
| --- | --- |
| $50 | $143.24 |
| $500 | $68.72 |
| $1,000 | $39.11 |
Reimbursement Level
The deductible isn't the only cost that you will pay out-of-pocket. The insurer does not pay you back 100% of the cost of a covered procedure. It will generally pay you back somewhere between 70%-90% of the cost. If you choose 70%, your monthly premium will be lower, whereas it will be higher if you choose 90%. If you have $5,000 of annual pet medical costs and a $1,000 deductible, there is $4,000 remaining to be paid. If you chose a 70% reimbursement level, the insurer would only pay you back $2,800. If you chose a 90% reimbursement level, the insurer would pay you back $3,600. Let's take the same example of a 1-year-old female Labrador with Acme Pet Insurance to see how reimbursement level affects your monthly premium. We'll use a $500 deductible in this example:
| Reimbursement Level | Monthly Premium |
| --- | --- |
| 70% | $68.72 |
| 80% | $77.31 |
| 90% | $85.90 |
Annual Limit
This is the maximum amount that the insurer will pay for treatment in a given year. If you have a low limit, like $5,000, and your pet ends up having $20,000 worth of treatment, you will have to pay $15,000 out-of-pocket. The insurer will cover the full $20,000 minus deductible and uncovered reimbursement percentage if you opt for unlimited coverage. Not every insurer allows you to choose a limit—some offer only one option. Acme Pet Insurance does offer the option of either a $5,000 limit, or unlimited coverage, and we can see below how that affects the monthly premium for the same policy example we used above:
| Annual Limit | Monthly Premium |
| --- | --- |
| $5,000 | $62.13 |
| Unlimited | $68.72 |
How old does my pet need to be to get insured?
For most pet policies, your pet has to be a minimum of 8 weeks old before you can apply for pet insurance. Don't forget there is a small waiting period before the policy kicks in gear. Also, most providers do not have an age limit for when you can get pet insurance.
Is it better to get a pet insurance policy while my pet is young, or should I wait?
Get it after the 8-week minimum while she's a young healthy pet. Enough said.
What about pre-existing conditions?
If your pet is already injured or ill when applying for insurance, it is a preexisting condition, and you are out of luck. To be clear, the condition first occurred or showed clinical signs or symptoms (there doesn't need to be a diagnosis) before your pet's coverage started, including waiting periods. The bottom line, you have to buy your policy while your pet is healthy. Insuring your pet early on means they're less likely to have pre-existing conditions that are excluded from coverage.

NOTE: If your pet is part of a breed that is at greater risk for a particular medical issue, you'll want to make sure that you choose a provider, that covers breed-specific and genetic conditions. If you have a purebred pet, research the breed to see any conditions you should know about.
What is covered and what's excluded with pet insurance?
Coverage varies with each pet insurance provider but generally, the items below are covered:
Emergency & Hospitalization
Surgeries
Veterinary Specialists
Hereditary & Congenital Conditions
Chronic Conditions (allergies, arthritis) and their medications
Cancer Treatments
FDA-Approved Prescriptions
Imaging
Knee Conditions
Ear infections
Diabetes
Prosthetics & Orthopedics
Hernias
Eye disorders
Dental work needed resulting from an accident
Any accident or illness (unless specifically excluded)
Sudden Catastrophic Events (broken bones, eye infection, swallow objects)
What is not covered?
Pre-existing conditions
Routine, wellness, or preventative care
Spaying or neutering
Experimental procedures
Breeding, pregnancy or giving birth
Cloned pets or cloning procedures
Cosmetic surgery or elective procedures
Grooming
Supplements
Diet food
Routine dental care (cleanings, tooth removals)
Most parasites
Does pet health insurance cover lab fees and diagnostics?
Indeed. Tests and procedures like x-rays, CT scans, MRIs, ultrasounds, blood tests, urinalysis are covered.
What about Emergency Care & Hospitalization, is that covered?
Yes.
What about chronic reoccurring conditions?
Yes.
Will pet health insurance cover vet bills after an accident?
Yes. There are exceptions for self-inflicted injury, however in most cases your pet is covered.
Does pet health insurance cover cancer treatments?
Yes. Standard treatments are covered while experimental treatments are not covered.
Am I covered for my pet's physical therapy?
Uncertain. Check with your policy.
4 Ways to Keep Your Pet Safe in Montana
1. Microchip your pet
Make sure your pet is wearing a collar with an identification tag that is up to date. Put your cell phone number on your pet's tag. A tag can mean the difference between being reunited with your pet and not. A pet with a tag is less likely to be identified as feral or stray and more likely to be rescued.
2. Be on guard against parasites
Anything that is gross is bad for your pet. Mosquitos, fleas, ticks, and such are bad. Whether your pet stays indoors or outdoors, all pets are at risk for internal and external parasites. Generally, indoor pets have fewer parasites than outdoor pets. The most common external parasites affecting the skin are fleas and ticks. While there many different internal parasites, most of them affect the gastrointestinal tract. Pets with fleas commonly get tapeworms since they are carried by the flea and are ingested when the pet grooms. Severe flea infestations can lead to severe anemia and even death, especially in pets. Effective prevention includes year-round heartworm and broad-spectrum parasite medications, appropriate flea and/or tick products, regular vet exams, periodic heartworm tests and fecal exams, and providing your pet with cooked or prepared food (not raw meat) and fresh, potable water.
3. Household chemicals
Keep chemicals away from your pet. Whether you are treating your grass, garden, or pool with chemicals, they are very unsafe for your pet.
4. Take caution with the weather
Montana State University Fire Department urges you to never leave any animal in parked car for any period of time. Not even with the car running and air conditioner on. You never know when something could go wrong!

On a warm day, the temperature in a car can exceed 120° in a matter of minutes — even with the windows partially open. Your pet can quickly suffer brain damage or die from heatstroke or suffocation.
5 Unique Pet Rescue Shelters in Montana
An animal shelter is a place where stray, lost, abandoned, or surrendered animals are kept. They are an essential facet of our society and provide compassionate services for pet owners in helping to keep pets healthy, happy and in safe homes. Montana is loaded with wonderful, caring animal shelters, and it was hard to narrow the list down to 5. Here are 5 shelters you can count on.
Services include dental care, vaccines, pet wellness exams, surgery, spay/neuter, x-rays, lab work, geriatric and hospice care, acupuncture, laser, and homeopathic care.
---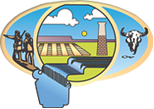 The Great Falls Animal Shelter (Shelter) is an open-admission municipal animal shelter, operated by the City of Great Falls and serves the residents of Great Falls, Cascade County and surrounding areas.
---
The Stafford Animal Shelter prevents animal distress by caring for displaced animals, facilitating adoptions and reunions, minimizing pet overpopulation and pioneering humane education & community outreach. Stafford Animal Shelter is a no-kill, open-door shelter that accepts all pets in need regardless of age, species, breed or medical condition.
---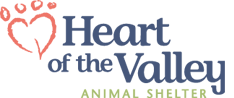 Services include dog training classes (basic manners), dog training (puppy class), dog behavior consultations, food assistance, Just For Kids humane education, cremation, Spay/Neuter Assistance Program (SNAP) Trap-Neuter-Return (TNR) practices, microchipping, etc.
---

LCHS is a small, private, community-based, not-for-profit organization that provides shelter for unwanted and stray animals (primarily dogs and cats) while working to end pet overpopulation, reduce the need for euthanasia, and improve the humane treatment and well-being of companion animals. LCHS serves three counties in Southwestern Montana, encompassing a population of roughly 75,000 residents and services an area covering roughly 5,500 square miles.
---
So, which insurance is best for your pet in Montana?
Providing pet insurance for your pet is a smart move which can potentially save you tens of thousands of dollars and save your pet's life! While we urge you to insure your pet when they are young, it's still prudent to sign them up even as an adult pet. Your pet deserves pet insurance that will cover all their medical needs as they age, and you deserve the peace of mind of knowing you can afford any procedure they may require. And now, drum roll please….
Conclusion
I have spent hours evaluating pet insurance policies and have concluded that the best pet policy for Montana is Lemonade. Lemonade pet insurance consistently outperformed the others thanks to their extensive coverage and low monthly premiums. However, be sure to read your pet insurance in its entirety to know what they cover and what they don't.
SwiftScore Ranking Methodology for Montana
We ranked the best pet insurance policies in Montana based on a variety of important factors including the following:
Average monthly price for a 2-year-old Labrador Retriever with a $500 deductible located in Montana with a 59101 zip code
Coverage and benefits
Key policy details including accidents and illnesses, surgeries, annual check-ups, cancer treatment, lab tests, and more
AM Best rating of the underwriter
Reimbursement percentage
Annual benefit amount
Technology and user experience

Ease of sign up

Policy language clarity
User reviews