7 Best
Cymric Cat Insurance

Plans Compared in 2023

Updated on by Matthew H. Nash – Licensed Insurance Agent

Selecting the best Cymric cat insurance plan may seem daunting, but it can be quite easy with the right information. Being a nationally licensed insurance agent and long-time pet parent, I am well aware of the challenges of understanding policy language and figuring out which provider would be ideal. To help you along, my team and I compiled all the necessary research to help you discern which provider and plan would benefit you and your Cymric most. Read more about our unbiased ranking methodology and advertiser disclosure.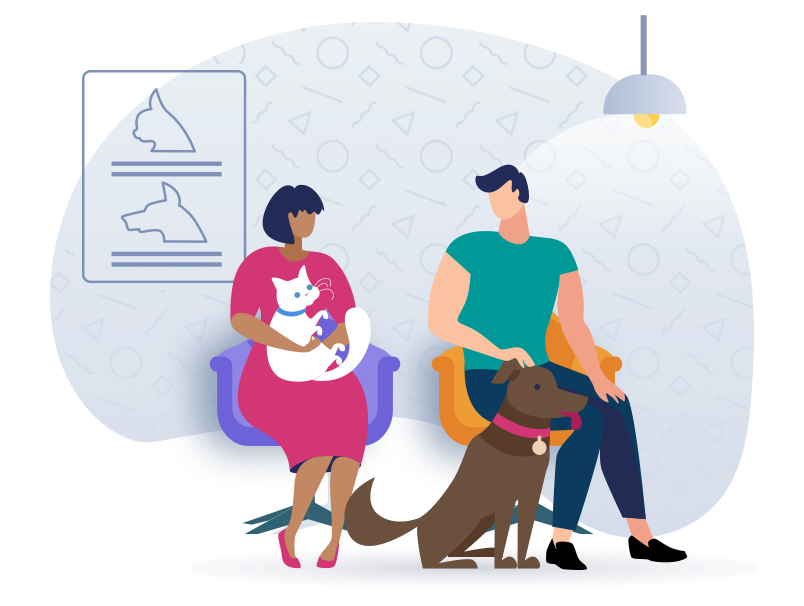 Top Cymric Cat Insurance Scored, Ranked & With Cost
Use our below table to quickly compare the best Cymric Cat insurance providers. The average monthly specific prices shown are based on a healthy 2-year-old Cymric Cat with a $500 deductible and 90% reimbursement amount who is located in California with a 90210 zip code. Costs may vary based on age, location, and the coverage amount. Prices are accurate as of January 2023 and are subject to change. For the most up-to-date information, please visit the provider website.
---
Cymric Cat Insurance FAQs
What can I expect from cat insurance? How will it benefit my Cymric?
Cat insurance provides a financial safety net that gives you peace of mind knowing that you can afford emergency veterinary care for your Cymric, regardless of cost. After all, when your little friend is unwell, money is the last thing you want to worry about.

The right insurance plan can benefit Cymrics because they, like Manxes, have severe gastrointestinal problems and neurological disorders often plague this breed. Their shortened or nearly non-existent tail results from a spinal defect known as Manx Syndrome, an umbrella term for various health issues. The most common is spina bifida, which can cost as much as $3,000 or more for surgery. Another health issue that this breed suffers from is megacolon, which prevents your Cymric from passing stools properly. Expect to spend close to $6,000 for necessary surgery on the most serious cases.

Since the costs of treating this breed's most prevalent ailments are steep, having the right Cymric cat insurance plan in place would save you a tremendous amount of money.
Is there a minimum age requirement for cat insurance eligibility?
Once your Cymric is 8 weeks old, they are old enough for you to insure them. We suggest insuring your furry friend when they are kittens under 1-year-old to get the most dynamic coverage with a highly competitive monthly premium.

Cat parents looking for an alternative to conventional insurance offerings will find that Pawp strikes a good balance. The company gives pet parents an "Emergency Fund" to protect as many as 6 of their pets for only $24 per month. Pawp does not restrict coverage to only young and healthy pets either. The Fund can be used for one of your pets, regardless of health or age, for a single vet bill under $3,000 within a given year. Additional benefits are unlimited televet services as well as free pet expert consultations.
What are the most frequent reasons for this breed's insurance claims? Will it be worth it to insure my Cymric?
Cymrics suffer from several hereditary issues that threaten or shorten their lives. Their short or nearly absent tails result from missing vertebrae, often leading to a host of health problems, including neurological and spinal disorders like spina bifida. This can lead to semi-paralyzed hind legs and incontinence. Surgical intervention is usually the only option in treating spina bifida, often costing in excess of $3,000.

Another major reason for claims is megacolon in which the colon becomes over-enlarged with old, impacted fecal matter and struggles to excrete it because of the overstretching of colonic muscle. This life-threatening condition can often only be resolved by surgically removing the built-up fecal matter. However, it is a temporary solution as the process repeats itself. Such operations can easily run as high as $6,000. Cat insurance makes it possible for many people to get their Cymrics any emergency care they may need without breaking the bank.
What does a Cymric cat insurance plan cover and exclude?
Coverage varies based on the cat insurance provider and plan you choose. Nevertheless, baseline coverage tends to include any ailment or illness deemed "sudden and catastrophic." Examples of health issues that would fall under coverage include, but are not limited to, urinary blockages, broken bones, open wounds, eye infections, and abdominal distension. If you want your insurance plan to cover routine care such as vaccinations, physical exams, and more, consider purchasing an optional wellness upgrade.

Remember that if your Cymric develops a health problem before they get insured, your policy will list it as an exclusion. Therefore, its treatment and care will not qualify for reimbursement. This is a significant reason we suggest getting your cat insured as young as possible. The younger they are, the less time they have to develop medical conditions.
What can I expect from the claims process? How do I get reimbursed?
Before you can file a claim for reimbursement with your provider, pay the vet bill before leaving the veterinary hospital. Once you submit the claim with the requested documentation, your insurer will process the claim and reimburse you per your policy's benefits. How much can you expect to get back? Let's review a hypothetical scenario to get a clearer picture.

Let's imagine your Cymric requires a life-saving surgery that costs approximately $6,000. If your cat insurance plan features a $250 deductible and a 90% reimbursement rate, your insurer will cover $5,400 minus your $250 deductible. Therefore, they will pay $5,150 of the total costs, and you will only be responsible for $850.

While insurance providers cover the majority of costs, we realize that paying large vet bills in full and waiting for an insurer to reimburse you can pose several challenges. As a result, my team and I like Trupanion. If you take your Cymric to a veterinarian in their network, they will pay their portion of the bill directly to the vet. This eliminates the claims and reimbursement process.
Should I choose a high or lower deductible?
Deductibles vary from one individual to another, depending on their finances and preferences. Before choosing a deductible, we suggest using one of those calculators most pet insurance providers offer on their websites for requesting quotes. With that in mind, you can expect a lower deductible to come with higher monthly premiums and lower out-of-pocket costs for Cymric's emergency care. In contrast, a higher deductible will get you the reverse.
5 Useful Strategies for Keeping Your Cymric Cat Safe & Healthy
1. Give your Cymric a well-organized and calm living environment
Cymrics are extremely intelligent and known for "getting into things" like dogs do. If left to their own devices, they will explore every cabinet and drawer they can open. Should they find anything they like, they will hide it or make it their new favorite toy. To be on the safe side, lock up your valuables if you don't want them to vanish.
2. Play with your Cymric multiple times each day
Cymrics are easy-going, playful, affectionate cats that thrive in calm, stable environments. Too much chaos and loud noise will not suit this breed. However, they love to learn new tricks and play with their humans, so keep plenty of different toys around the house. Everything from feather wands and catnip toys to kitty soccer balls and treat puzzles. Without enough attention and engagement from their humans, Cymrics can become depressed and withdrawn.
3. Keep your Cymric on a high-protein diet
Cymrics are prone to becoming obese. To help your Cymric to maintain a healthy weight, feed them a high-protein diet of premium raw or canned cat food. Avoid foods packed with cheap fillers like meals, wheat, other grains, soy, corn, etc. Since Cymric are predisposed to intestinal problems, it's best to avoid feeding them kibble, which is heavily processed and utterly devoid of the moisture they need for digestion and proper organ function. Creating a strict feeding schedule of one meal in the morning and one in the evening will help keep your furry pal from gaining unnecessary weight.
4. Support your Cymric in staying hydrated
Staying hydrated is vital to your Cymric's health. Following the dietary suggestions above are one way to help your cat boost their moisture intake, but you can also do a couple more things. The first and most obvious is giving them a fresh water bowl every day. Remember to wash and refill it at least once or twice a day because if your cat notices hair or dust in the bowl, they won't drink from it. The second is to add a teaspoon or two of water to your cat's meals. Mix it thoroughly, but never add so much water that the food becomes soupy. If you do, your cat will refuse to eat.
5. Help your Cymric maintain their beautiful double coat
Cymrics have long, elegant double coats that require significant attention. Brushing your cat daily will help to redistribute their skin's natural oils, prevent mats from forming and remove any loose hair, so they don't develop hairballs. And since cats are instinctively clean animals, do not bathe them unless they get extremely dirty or sprayed by a skunk. If you must bathe them, only use cat-specific shampoo. Other products can cause severe skin problems and dry out their fur.
Conclusion
Ultimately, finding the best Cymric cat insurance can be a seamless process. By insuring your little pal once they are 8 weeks old, you will secure the most comprehensive coverage for the lowest rate. But, of course, insuring your cat at nearly any age can prove tremendously beneficial since it will cover most emergency care, saving you thousands of dollars while ensuring your Cymric gets the care they need.
After extensive research, we conclude that Lemonade pet insurance offers the best cat insurance policy at the lowest monthly for Cymric cats.
SwiftScore Ranking Methodology for Cymric Cats
We ranked the best pet insurance policies for Cymric Cats based on a variety of important factors including the following:
Average monthly price for a 2-year-old Cymric Cat with a $500 deductible located in the 90210 zip code
Coverage and benefits
Key policy details including accidents and illnesses, surgeries, annual check-ups, cancer treatment, lab tests, and more
AM Best rating of the underwriter
Reimbursement percentage
Annual benefit amount
Technology and user experience

Ease of sign up

Policy language clarity
User reviews
Other state dog insurance resources
Alabama | Alaska | Arizona | Arkansas | California | Colorado | Connecticut | Delaware | Florida | Georgia | Hawaii | Idaho | Illinois | Indiana | Iowa | Kansas | Kentucky | Louisiana | Maine | Maryland |
Massachusetts | Michigan | Minnesota | Mississippi | Missouri | Montana | Nebraska | Nevada | New Hampshire | New Jersey | New Mexico | New York | North Carolina | North Dakota | Ohio | Oklahoma | Oregon | Pennsylvania | Rhode Island | South Carolina | South Dakota | Tennessee | Texas | Utah | Vermont | Virginia | Washington | West Virginia | Wisconsin | Wyoming