7 Best
York Chocolate Cat Insurance

Plans Compared in 2023

Updated on by Matthew H. Nash – Licensed Insurance Agent

The York Chocolate cat, with its rich brown fur, affectionate and playful demeanor, provides feline lovers with a perfectly balanced companion. York Chocolates, gaining their name in New York in 1983, where their breed began, is a wonderful pet for just about anyone. Their semi-long coat is soft right to the root, which naturally helps prevent matting and tangling. This breed typically prefers the company of their human, a warm lap, and lots of snuggles! York Chocolates tend to be highly chatty and vocal. They are considered a medium to large breed, with males weighing around 14-16 pounds. Females are a bit smaller at 10-12 pounds. Their stature is broad, hardy, and strong, which makes sense as they are descendants of the sturdy farm cat. Because they are still a relatively new cat breed. However, like any feline, they can suffer from non-breed-specific ailments such as feline periodontal disease, obesity, urinary tract issues, fleas, etc. Pet insurance is a great way to mitigate some expenses associated with treating such ailments. Routine medical care will provide your beloved cat the care it needs to live a long and healthy life! As a licensed insurance agent and pet owner, I can help you make sense of the pet insurance landscape!

Read more about our unbiased ranking methodology and advertiser disclosure.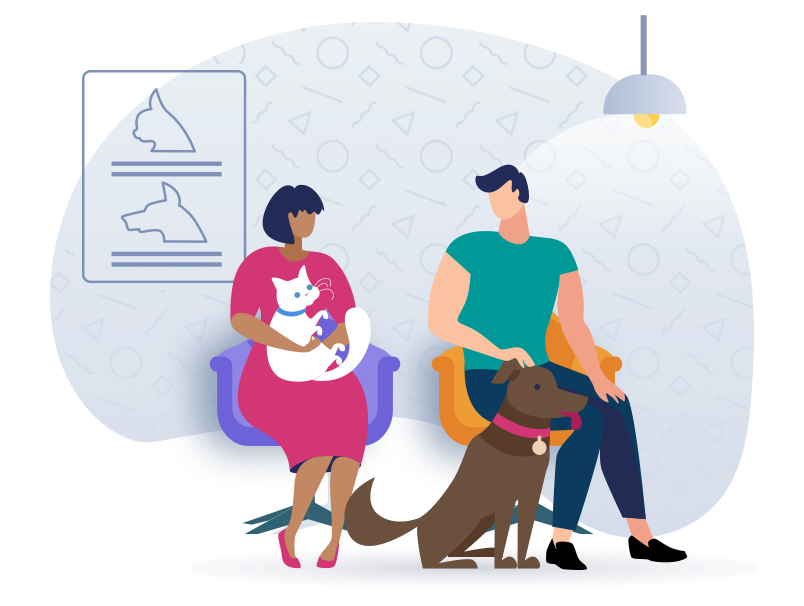 Top York Chocolate Cat Insurance Scored, Ranked & With Cost
Use our below table to quickly compare the best York Chocolate Cat insurance providers. The average monthly specific prices shown are based on a healthy 2-year-old York Chocolate Cat with a $500 deductible and 90% reimbursement amount who is located in California with a 90210 zip code. Costs may vary based on age, location, and the coverage amount. Prices are accurate as of December 2022 and are subject to change. For the most up-to-date information, please visit the provider website.
---
York Chocolate Cat Insurance FAQs
What is pet insurance, and is it worth the investment for my York Chocolate cat?
Most people regret not having a pet insurance policy in place. Routine care, medical care, diagnostics, and testing can all become financially cumbersome to manage. The average office visit is $45-$55, which doesn't include vaccines or blood work. Routine physicals can run upwards of $200-$300! With pet insurance, you pay a monthly premium and deductible. A portion of the cost of medical care is reimbursed to you based on your chosen deductible and reimbursement rate. Reimbursement rates range anywhere from 60-90%. When you do the math, a pet insurance policy is a no-brainer. If your furry feline is injured or becomes sick, the cost of care can run into hundreds or thousands of dollars.
What is the proper age to insure my York Chocolate cat?
You should begin coverage as early as 6-8 weeks after bringing home a new kitten. For adult cats, there may be a waiting period before coverage begins. Pre-existing conditions are not covered under your pet insurance policy, so early enrollment will help secure coverage.
What are a few common insurance claims for the York Chocolate cat?
York Chocolates, like many medium-large breed cats, can suffer from infections, injuries, periodontitis, cardiomyopathy, and obesity-related health issues. Obesity is a fairly common issue in cats, which may also affect the York Chocolate breed. Improper feeding, along with imbalanced nutrition and lack of exercise, may be a precursor to diabetes, and diabetes-related issues such as certain cancers, heart conditions, hypertension, and joint issues. Hypertrophic cardiomyopathy, while not breed-specific, may plague your York Chocolate. This condition causes heart muscle thickening, which can lead to heart failure. Periodontitis is a disease caused by a build-up of plaque and gingivitis on your cat's teeth. Regular brushing and monitoring your cat's teeth can help prevent some issues associated with periodontal disease.
What services are typically covered by insurance? What services are excluded from coverage?
While each plan has some slight variations in coverage, most comprehensive plans will cover a portion of the costs associated with unforeseen illness or injury and chronic and acute conditions. Routine care usually falls within your eligibility and covers wellness exams, diagnostics and blood work. Pre-existing conditions are not covered by your pet insurance plan.
Does pet insurance cover dental work?
Some plans offer dental care as an add-on to your comprehensive plan. Verify that with your provider to see if you are eligible for this coverage.
Can I use a veterinarian of choice, or are there insurance-approved options?
Pet insurance works differently than human insurance. There is no need to find in-network veterinarians for coverage to apply, as you are paying upfront for services rendered. Licensed veterinary, specialty, and emergency clinics are typically covered.
Are there discounts for insuring multiple pets?
When your kitty isn't the only pet in the house, you may benefit from a multiple-pet discount through your provider. Bundled pricing is easy but usually only covers cats and dogs. Occasionally plans will extend coverage to other animals, but that varies by provider.
Who pays for services at the time of veterinary care?
Pet insurance plans work with a reimbursement method of payment. You will pay for eligible services, along with your deductible upfront, submit a claim, and the provider will reimburse you based on your reimbursement rate.
How should we choose from a high or low-deductible plan?
There is no right or wrong answer regarding the deductible amount you choose. It varies with each insured, based on finances at the time of enrollment. If you choose a high-deductible plan, you will pay slightly less in monthly premiums. With a low-deductible plan, your premiums are slightly higher, but you have to pay a smaller lump sum when your cat receives medical care.
5 Tips for Keeping Your York Chocolate Cat Safe and Healthy
Pet insurance helps protect your wallet while providing adequate medical coverage, but there are many things you can do daily to ensure your York Chocolate cat lives a long and healthy life!
1. Exercise Through Play
York Chocolates are highly energetic and athletic cats. Their need for regular exercise will help combat boredom and destructive behavior. They enjoy enrichment through play with their owner. Provide toys, games, and scratching posts in your home.
2. Proper Nutrition
York Chocolates can vary in size and stage of life, making it essential to discuss proper feeding portions and stage-appropriate food with your veterinarian. High-quality food in the proper amount will ensure your feline stays trim and healthy, staving off any obesity-related illnesses.
3. Dental Care
Tooth brushing is a great way to reduce the risk of periodontal disease and related issues. Using products specific to cats and making brushing part of their routine yields the best results!
4. Grooming
Though they are medium to long-haired cats, York Chocolates only need grooming twice a week to maintain a healthy coat. Including nail care as part of their grooming routine will help keep their nails short, smooth, and healthy. Scratching posts are a great thing to have for them to help file their nails down.
5. Accommodations At Home
In addition to finding the highest points in your house, York Chocolates enjoy small enclosures. Being the playful creatures they are, they can tangle easily in cords from blinds, swat at candles, and love water! Creating a safe environment for them is essential by cat-proofing your entire house. Providing cat houses, trees, toys, and scratching posts will keep your cat happy and healthy.
Conclusion
York Chocolate cats are lovely animals with high energy and a zest for life. Their need for companionship is evident by their vocal meows and desire to snuggle. While York Chocolates are a relatively new cat breed, and breed-specific health issues are not yet known, they can still be plagued by common problems found in most domestic felines. Some of these health conditions can become an overwhelming financial constraint. Routine medical care is extremely important for their longevity and happiness. Pet insurance is a wonderful option that allows you to provide the best care and treatment possible while helping you save money. A company that I recommend looking into is Lemonade pet insurance as they provide great coverage options, along with competitive pricing. Pet care costs are steadily rising, making a comprehensive insurance plan a great investment in your furry companion!
SwiftScore Ranking Methodology for York Chocolate Cats
We ranked the best pet insurance policies for York Chocolate Cats based on a variety of important factors including the following:
Average monthly price for a 2-year-old York Chocolate Cat with a $500 deductible located in the 90210 zip code
Coverage and benefits
Key policy details including accidents and illnesses, surgeries, annual check-ups, cancer treatment, lab tests, and more
AM Best rating of the underwriter
Reimbursement percentage
Annual benefit amount
Technology and user experience

Ease of sign up

Policy language clarity
User reviews
Other state dog insurance resources
Alabama | Alaska | Arizona | Arkansas | California | Colorado | Connecticut | Delaware | Florida | Georgia | Hawaii | Idaho | Illinois | Indiana | Iowa | Kansas | Kentucky | Louisiana | Maine | Maryland |
Massachusetts | Michigan | Minnesota | Mississippi | Missouri | Montana | Nebraska | Nevada | New Hampshire | New Jersey | New Mexico | New York | North Carolina | North Dakota | Ohio | Oklahoma | Oregon | Pennsylvania | Rhode Island | South Carolina | South Dakota | Tennessee | Texas | Utah | Vermont | Virginia | Washington | West Virginia | Wisconsin | Wyoming