7 Best
York Chocolate Cat Insurance

Plans Compared in 2022

Updated on by Matthew H. Nash – Licensed Insurance Agent

York Chocolate cats are wonderful animals, with high energy and a zest for life. Their need for companionship is evident by their vocal meows and desire to snuggle. While York Chocolates are a relatively new cat breed, and breed-specific health issues are not yet known, they can still be plagued by some common issues found in most domestic felines. Some of these health conditions can become an overwhelming financial constraint. Routine medical care is extremely important for their longevity and happiness. Pet insurance is a wonderful option that allows you to provide the best care and treatment possible while helping you save money. As a licensed insurance agent and lifelong pet owner, I am here to make sense of the pet insurance landscape.

Read more about our unbiased ranking methodology and advertiser disclosure.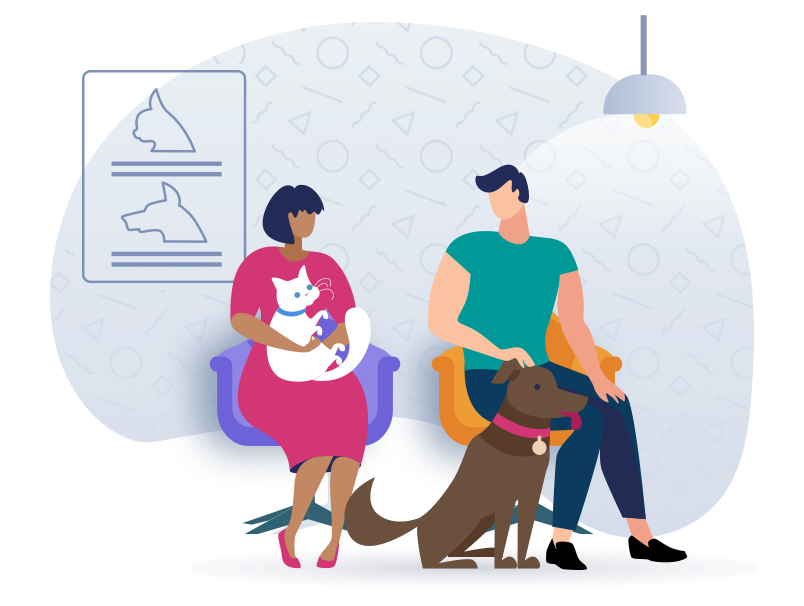 Top York Chocolate Cat Insurance Scored, Ranked & With Cost
Use our below table to quickly compare the best York Chocolate Cat insurance providers. The average monthly specific prices shown are based on a healthy 2-year-old York Chocolate Cat with a $500 deductible and 90% reimbursement amount who is located in California with a 90210 zip code. Costs may vary based on age, location, and the coverage amount. Prices are accurate as of January 2022 and are subject to change. For the most up-to-date information, please visit the provider website.
---
York Chocolate Cat Insurance FAQs
What is pet insurance, and is it worth the investment for my York Chocolate cat?
Pet insurance is a great way to offer peace of mind for you and your family, should any health issues arise with your beloved cat. By aligning with a pet insurance company, you will pay a monthly fee to keep your policy active, reimbursing you a portion of the cost of care upon submission of your claim. That small monthly investment can save you hundreds, or even thousands of dollars in unforeseen veterinary bills. As a pet owner, we do not anticipate any of these medical issues, but we know unforeseen accidents and illnesses can occur. Your pet insurance policy will help you provide the necessary care that your cat deserves, while avoiding unnecessary financial stress.
What is the proper age to insure my York Chocolate cat?
Insuring your cat is important, usually by 6-8 weeks of age, depending on policy. If your cat is an adult, check your policy to see what guidelines are in place. They typically do not cover pre-existing conditions.
What are a few common insurance claims for the York Chocolate cat?
York Chocolates, like many medium-large breed cats, can suffer from infections, injuries, periodontitis, cardiomyopathy, and obesity-related health issues. Veterinary care is necessary and can be expensive for any chronic or acute condition, including broken bones, illness or injury.
What services are typically covered by insurance? What services are excluded from coverage?
Though pet insurance policies can vary greatly, they typically cover care associated with illnesses or unforeseen injuries. Some of these services that may be covered include, but not limited to: infection, broken bones, acute illnesses, chronic conditions not deemed pre-existing, preventative care, medications and hospitalizations. Some services may be excluded, but that varies by plan.
Does pet insurance cover dental work?
Each plan varies, but some insurance plans may cover accidental dental damage.
Can I use a veterinarian of choice, or are there insurance-approved options?
Most typical plans are accepted at any licensed veterinary clinic, including specialty or emergency service clinics.
Are there discounts for insuring multiple pets?
Many plans offer a multi-pet discount. When enrolling your new pet, please verify with your insurance to see if you qualify for a multi-pet discount.
Who pays for services at the time of veterinary care?
Most typical pet insurance plans utilize a reimbursement method for payment. You would pay for services up front and submit a claim to the insurance company after services were rendered. Payment will then be made to you, dependent upon your reimbursement rate and deductible.
How should we choose from a high or low-deductible plan?
With many pet insurance plans to choose from, it is important to understand your financial situation. A high deductible plan typically equates to lower monthly premiums. Some have enough in savings to cover a high deductible, should their pet need immediate care. Others choose a low deductible plan, which means their premiums are higher, but they do not have to pay a large lump in the form of a high deductible. There is no right or wrong plan. It's the "best plan that works for you." Ultimately, the end result is the same regardless of which plan you choose. And that means, a healthy pet and a healthy wallet for you!
5 Tips for Keeping Your York Chocolate Cat Safe and Healthy
Pet insurance is a great financial safeguard for you and your family. However, there are many things that you can do daily to ensure your York Chocolate cat lives a long and healthy life! Below are a few tips.
1. Exercise Through Play
York Chocolates are highly energetic and athletic cats. Their need for consistent exercise will help combat boredom and destructive behavior. They enjoy enrichment through play with their owner. Provide toys, games and scratching posts in your home.
2. Proper Nutrition
York Chocolates can vary in size and stature, making it important to discuss proper feeding portions with your veterinarian. High-quality food in the proper amount will ensure your feline stays trim and healthy, staving off any obesity-related illnesses.
3. Dental Care
Periodontal disease is common in cats. It is important to practice regular tooth brushing, only using products that are specific to cats.
4. Grooming
Though they are medium to long-haired cats, York Chocolates only need grooming twice a week to maintain a healthy coat. Part of grooming includes nail care. Clipping your cat's nails and providing a scratching post will help keep their nails short, smooth and healthy.
5. Accommodations At Home
Like most cats, a York Chocolate will enjoy finding the highest points in your house, along with small enclosures. Being playful, they can tangle in cords from blinds, swatted candles, and love water! Creating a safe environment for them by cat-proofing your house is important. Providing cat trees, houses, toys, and scratching posts are good ways to create a happy and healthy environment.
Conclusion
Enrolling your York Chocolate cat into a pet insurance plan can seem daunting. However, the benefits of having a money-saving plan in place, outweighs the small up front effort. While we do not think about illness or injuries when we bring a new cat into the family, it is something to consider so we can avoid costly veterinary visits later, while ensuring the best possible care for our beloved feline. York Chocolate cats make wonderful companions. York Chocolate cats are amazing creatures with energetic and playful personalities and highly vocal dispositions and eyes that captivate. With a little bit of planning, they can live a happy and healthy life with you and your family!
After extensive research, we conclude that Lemonade pet insurance offers the best cat insurance policy at the lowest monthly for York Chocolate cats.
SwiftScore Ranking Methodology for York Chocolate Cats
We ranked the best pet insurance policies for York Chocolate Cats based on a variety of important factors including the following:
Average monthly price for a 2-year-old York Chocolate Cat with a $500 deductible located in the 90210 zip code
Coverage and benefits
Key policy details including accidents and illnesses, surgeries, annual check-ups, cancer treatment, lab tests, and more
AM Best rating of the underwriter
Reimbursement percentage
Annual benefit amount
Technology and user experience

Ease of sign up

Policy language clarity
User reviews
Other state dog insurance resources
Alabama | Alaska | Arizona | Arkansas | California | Colorado | Connecticut | Delaware | Florida | Georgia | Hawaii | Idaho | Illinois | Indiana | Iowa | Kansas | Kentucky | Louisiana | Maine | Maryland |
Massachusetts | Michigan | Minnesota | Mississippi | Missouri | Montana | Nebraska | Nevada | New Hampshire | New Jersey | New Mexico | New York | North Carolina | North Dakota | Ohio | Oklahoma | Oregon | Pennsylvania | Rhode Island | South Carolina | South Dakota | Tennessee | Texas | Utah | Vermont | Virginia | Washington | West Virginia | Wisconsin | Wyoming