7 Best
Turkish Angora Cat Insurance

Plans Compared in 2022

Updated on by Matthew H. Nash – Licensed Insurance Agent

Choosing the best Turkish Angora cat insurance plan overwhelms many people. Being a nationally licensed insurance agent and long-time pet parent, I recognize cat parents' hurdles, especially when it comes to comparing policies and understanding complex policy jargon. Therefore, my team and I have compiled all the essential information you need to make this a simple and painless process, no matter your cat's age or where you live in the US. Read more about our unbiased ranking methodology and advertiser disclosure.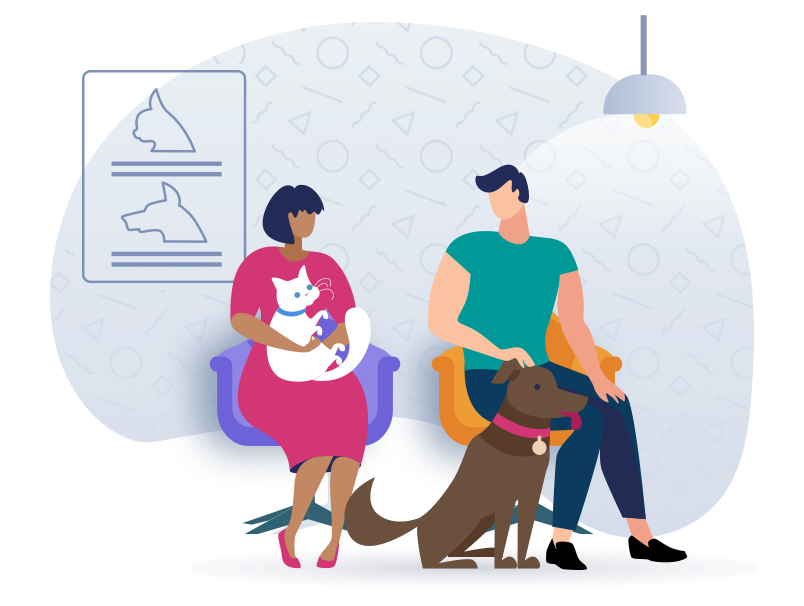 Top Turkish Angora Cat Insurance Scored, Ranked & With Cost
Use our below table to quickly compare the best Turkish Angora Cat insurance providers. The average monthly specific prices shown are based on a healthy 2-year-old Turkish Angora Cat with a $500 deductible and 90% reimbursement amount who is located in California with a 90210 zip code. Costs may vary based on age, location, and the coverage amount. Prices are accurate as of January 2022 and are subject to change. For the most up-to-date information, please visit the provider website.
---
Turkish Angora Cat Insurance FAQs
Why do people get cat insurance? Can my Angora benefit from it?
Cat insurance minimizes the financial risk of health-related emergencies throughout your little pal's life by shouldering a significant part of the veterinary fees. By having a reliable cat insurance policy, you can save yourself a tremendous amount of stress when it comes time to pay the bill. After all, cats of all breeds are vulnerable to unexpected accidents and illnesses.

In addition to those unexpected accidents and ailments, Turkish Angoras can develop hereditary conditions as they age. One is hypertrophic cardiomyopathy (HCM), a heart condition that is pricey to treat. Diagnosis alone can run $1,500, which does not even include the several thousand dollars you will need to spend each year on managing your cat's symptoms and improving their quality of life. Another disease Angoras can develop, mainly if they are overweight or obese, is cancer. Diagnostics, care and treatments can cost up to $10,000. Without insurance, many cat parents face the painful decision of euthanizing their beloved kitties because they cannot afford the vet bills.
What age does my Turkish Angora need to be to get insured?
You can insure your Turkish Angora as young as 8 weeks. When it comes to insurance, getting your cat a policy sooner rather than later is always best. After all, the longer you wait, the greater the chance they could develop a health problem that will be excluded from any future coverage you may seek. But, of course, getting insured later is better than never.

If you are looking for the financial support that cat insurance offers but without credit checks and deductibles, Pawp may be just the right provider for you. With the Pawp "Emergency Fund," you can protect 1-6 pets in your household for a flat $24/month fee. The Fund will cover a single vet bill for a qualified emergency less than $3,000 for one of your pets each year. It also gives you free, unlimited televet and pet expert consultations.
What are common concerns for claims among Angora cats? Is cat insurance worthwhile for my Angora?
Cat insurance can be worthwhile for all cats, including Angoras, as they, too, can experience accidents or the onset of sudden illnesses. Turkish Angoras also may develop hereditary conditions that threaten their lives. Either way, cat insurance will cover a large portion of your emergency vet bills and put you at ease, knowing that you can guarantee your Angora access to the top treatments and procedures whenever they need it.

Hypertrophic cardiomyopathy (HCM) is a common reason for claims among this breed. It is a condition in which the heart muscles thicken, and the heart's capacity to pump blood diminishes over time. No cure exists for HCM, but you can manage the symptoms to ease your cat's physical pain and stress. Unfortunately, diagnosing HCM is a complex process that can cost up to $1,500 and as much as $300 per month to treat for the rest of your cat's years.

A second frequent reason for Angora insurance claims is cancer. While all cats can develop cancer, it's vital to note how expensive the care, therapies, treatments and operations are. It's common to spend as much as $10,000, though they can cost half that. Ultimately, these are not veterinary bills you want to foot alone. Cat insurance can offset many of these expenses so that you don't have to worry about finances and can help your Angora heal.
What does cat insurance cover? What does it exclude?
Your coverage will depend upon the full details of your cat insurance policy. That said, you can expect coverage to apply to all accidents or ailments that your veterinarian and provider deem "sudden and catastrophic." Some things that may fall into this category include intestinal blockages, open wounds, infections of various sorts, skin disorders and broken bones.

While every policy differs, the one guarantee across the board is that coverage will exclude most pre-existing conditions. As a result, we encourage cat parents to get their furry friends insured sooner rather than later. If you'd like your policy to cover routine care such as physical exams, vaccinations and parasite prevention, ask your insurer about adding a wellness package to your basic policy.
How does the claims process work?
The claims process is usually very straightforward. Most cat insurance providers have claim filing portals via their websites or mobile apps. To start, your insurer will most likely require you to pay the vet or animal hospital at the time of service. Then, you can submit the invoice and receipt with your claim.

Of course, the big question is how much they will reimburse you. Let's run through a hypothetical scenario to give you a clearer picture. Imagine your Angora needs urgent cancer treatment that will cost $6,000, and your insurance policy has a $250 deductible with a 90% reimbursement rate. In these circumstances, your insurer would reimburse you 90% of $6,000 minus your deductible, which is $5,150. Therefore, you would only be responsible for $850 of the $6,000 bill. Those are immense savings.

That said, we realize that paying several thousand dollars at the time of service and waiting for your insurer to reimburse you can lead to serious financial stress. If you want to avoid this, then you should consider Trupanion. Their insurance model takes this into consideration by giving you the option to take your Angora to a veterinarian within the Trupanion network. They will pay their share of your cat's bill directly to the veterinarian if you do. You will only pay your share at the time of service.
Will I be better off with a higher or lower deductible?
Deductibles vary based on each person's financial preferences and needs. Nevertheless, it's essential to understand what you can expect from each type of deductible. Choosing a lower deductible means you will have a higher monthly premium but lower out-of-pocket costs whenever your Angora needs urgent veterinary care. A higher deductible means you must pay a lower premium but will have to pay a more considerable amount in emergencies. We recommend using the calculator on your preferred pet insurance provider's website to request a quote and run the number. We have found that most cat parents prefer $250 or $500 deductibles.
5 Useful Strategies for Keeping Your Turkish Angora Cat Safe & Healthy
1. Give your Turkish Angora plenty of stimulation throughout the day
Turkish Angoras are some of the most affectionate, friendly, high-energy and playful cats. The one catch is that they are rather needy and crave constant attention and affection. Nothing would make them happier than to follow you around the house, supervise your chores and curl up on your lap while you watch TV, except for maybe a few play sessions scattered throughout the day. Do not leave these cats alone for several hours because they will revolt and get into mischief. Think: opening cupboards, knocking things off shelves and tables and hiding your jewelry or other small objects.
2. Establish a grooming routine with your Turkish Angora
You may think your Turkish Angora has high-maintenance grooming needs, but it doesn't. Helping them to maintain their long, silky, single-layer coat is simple since they don't shed as much as their Persian and Himalayan counterparts. Brushing them twice weekly should be adequate to remove any loose hair. You will also need to clip their nails, clean their ears and brush their teeth. Be aware that Angoras are prone to develop periodontal disease, so you must brush their teeth daily, or at least a few times each week, to prevent plaque build-up. Ask your veterinarian to demonstrate the proper overall grooming techniques, so you don't permanently injure your cat.
3. Provide your Turkish Angora with a high-protein diet
Turkish Angoras need a diet to support their playful, energetic nature. Premium, high-protein raw and canned food are the healthiest options. Both are rich in moisture and low on cheap fillers, such as soy, meals, wheat, other grains, gums and corn. Avoid kibble, or at least keep it to a minimum, or your kitty risks gaining excess weight and becoming lethargic. Other unfortunate consequences of a kibble-centric diet are diabetes, a weakened immune system, cardiovascular disease, hypertension, metabolic and endocrine disorders, cancer and more. Lastly, be sure to stick to twice-daily feedings. Your veterinarian can advise on the appropriate serving size based on your cat's breed and age.
4. Ensure your Angora stays hydrated
People underestimate hydration's importance to their cat's health. You can do several things to ensure your cat gets the liquid they need. The most obvious is to give them a bowl of fresh water each day. However, if your cat refuses to drink water from a bowl, getting them a cat fountain is an easy solution. Another step you can take is to follow the feeding recommendations in the previous FAQ. Lastly, stir a teaspoon of water into your Angora's meals. Just be sure not to "drown" the food, or your cat will refuse to eat.
5. Watch out for your Angora around water
The Turkish Angora is one of those breeds famous for loving water. It's to the point where their safety is a genuine concern. Giving them a cat fountain will help satisfy this craving, but not entirely. Never let your Angora near a filling (or full) tub, as they will jump right in, running the risk of drowning. Moreover, human soaps and shampoos can burn their skin and eyes. Keep your bathroom door closed when the tub is in use, and keep your toilet lid down.
Conclusion
We hope this article has made your search for the best Turkish Angora cat insurance policy easier than expected. Remember that by insuring your furry pal while in their kitten phase, you will get more comprehensive coverage with great premiums than if you wait until they are older. Of course, getting your Angora insured at any age is more beneficial than not, as it will help cover urgent veterinary care costs and promote their overall wellness. Throughout our research, my team and I have found that Lemonade pet insurance offers the cheapest rates and most dynamic coverage options.
SwiftScore Ranking Methodology for Turkish Angora Cats
We ranked the best pet insurance policies for Turkish Angora Cats based on a variety of important factors including the following:
Average monthly price for a 2-year-old Turkish Angora Cat with a $500 deductible located in the 90210 zip code
Coverage and benefits
Key policy details including accidents and illnesses, surgeries, annual check-ups, cancer treatment, lab tests, and more
AM Best rating of the underwriter
Reimbursement percentage
Annual benefit amount
Technology and user experience

Ease of sign up

Policy language clarity
User reviews
Other state dog insurance resources
Alabama | Alaska | Arizona | Arkansas | California | Colorado | Connecticut | Delaware | Florida | Georgia | Hawaii | Idaho | Illinois | Indiana | Iowa | Kansas | Kentucky | Louisiana | Maine | Maryland |
Massachusetts | Michigan | Minnesota | Mississippi | Missouri | Montana | Nebraska | Nevada | New Hampshire | New Jersey | New Mexico | New York | North Carolina | North Dakota | Ohio | Oklahoma | Oregon | Pennsylvania | Rhode Island | South Carolina | South Dakota | Tennessee | Texas | Utah | Vermont | Virginia | Washington | West Virginia | Wisconsin | Wyoming