6 Best
American Shorthair Cat

Insurance Plans Compared in 2023

Updated on by Matthew H. Nash – Licensed Insurance Agent

Choosing the best cat insurance policy for your American Shorthair might seem daunting. As a long-time pet parent and nationally licensed insurance agent, I know the challenges of deciphering policy language and determining which provider best suits your needs. To streamline the process for you, my team and I researched the top cat insurance companies for American Shorthairs. This article features all the critical information you may need, regardless of where you live in the US or your cat's age. Read more about our unbiased ranking methodology and advertiser disclosure.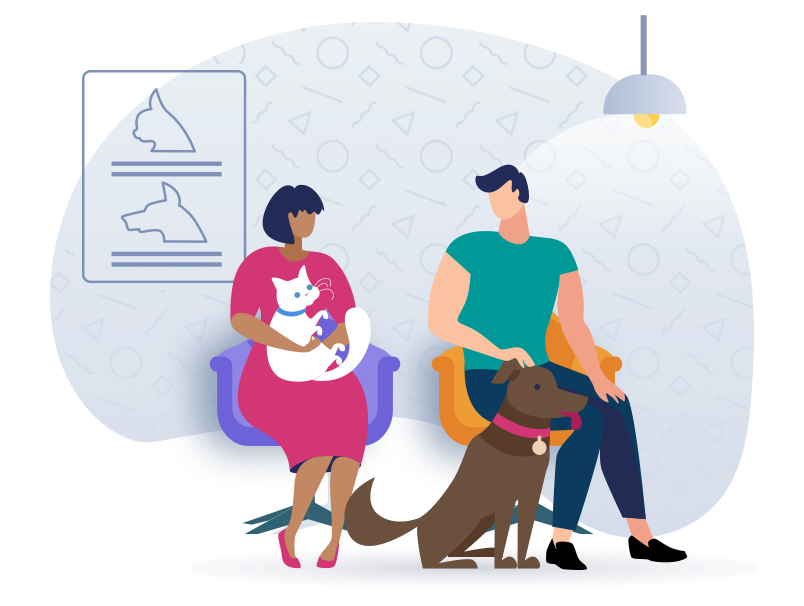 Top American Shorthair Cat Insurance Scored, Ranked & With Cost
Use our below table to quickly compare the best American Shorthair Cat insurance providers. The average monthly specific prices shown are based on a healthy 2-year-old American Shorthair Cat with a $500 deductible and 90% reimbursement amount who is located in California with a 90210 zip code. Costs may vary based on age, location, and the coverage amount. Prices are accurate as of June 2023 and are subject to change. For the most up-to-date information, please visit the provider website.
---
American Shorthair Cat Insurance FAQs
What does cat insurance entail? How will it benefit my American Shorthair?
Cat insurance offers cat parents financial protection against the increasingly expensive costs of urgent vet care. To insure your cat, you must apply for coverage from your preferred insurance provider via phone or their website. You will then need to pay the premiums each month to maintain an active policy. Should your little friend fall ill or have an accident, you will have to pay the bill before leaving the animal hospital. Then, you may submit a claim to your insurance company for reimbursement.

American Shorthairs can benefit immensely from insurance because, although they are generally healthy cats, they are still prone to developing a handful of severe health issues. The necessary care and procedures to treat these conditions can cause financial hardship for many cat parents out there. Getting cat insurance means you don't have to bear the financial burden on your own and, in fact, will only have to cover a small portion of it.
At which age should I insure my American Shorthair cat?
We recommend getting your American Shorthair insured once they turn 8 weeks old, or at least while they are still a kitten. Getting them insured before they have developed any health conditions will help you to secure the best possible cat insurance policy for a great rate.

If you are looking for coverage that differs from the conventional insurance model, Pawp is an excellent option as they do not require credit checks or deductibles. For $24/month, Pawp gives pet parents an emergency fund that will protect up to 6 pets of any age or health condition within your household. Coverage allows for payment of a single vet bill that is under $3,000 once per year. That said, it can only be for what Pawp's virtual vets deem a qualified emergency. Other benefits include free, unlimited televet services and pet expert consultations.
What ailments and illnesses are American Shorthair cat insurance claims for? Is getting them insured worth it?
While American Shorthair cats tend to have robust health, they are still prone to developing some life-threatening disorders. One of the most common with this breed is polycystic kidney disease (PKD), in which cysts develop in the kidney tissue and block the organs from filtering out toxins properly. This leads to a buildup of toxins, especially ammonia, within the body. The condition is not curable, but it can be maintained for some time. The costs may run well into the thousands for the remainder of your cat's life.

Other conditions that often plague this breed are hypertrophic cardiomyopathy (HCM) and dilated cardiomyopathy (DCM), both of which are significant forms of heart disease. With HCM, the heart muscles thicken, restricting their ability to contract. DCM results from the weakening of the ventricular muscle, which limits the amount of blood that can be moved out of the bottom of the heart. Both issues can lead to strokes, blood clots, and heart failure. Diagnosing the former costs approximately $1,500 and can run as high as $300 monthly to treat. The price of the latter is comparable. It all depends on how advanced your American Shorthair's condition is.

Since these issues can cause your cat severe pain and require expensive care and treatment, getting them insured could help alleviate the financial stress. It would also allow you to focus your attention and energy on their quality of life instead of frantically worrying about how to cover the vet bills.
What does American Shorthair cat insurance coverage include?
Benefits vary from one provider to another, but most policies will cover illnesses and accidents that are sudden and catastrophic. Examples of such conditions may include urinary blockages, eye infections, skin problems, or broken bones. Of course, cat insurance covers a whole host of health issues, not just these.

However, suppose your American Shorthair develops a condition before you insure them. In that case, your provider will list it on your plan as a pre-existing condition. Therefore, you will not be able to seek reimbursement for any of the care for that issue, which is why we suggest getting cat insurance while your best buddy is still a kitten. If you want your policy to include coverage for vaccinations, physical exams, parasite treatments, etc., most insurance companies feature wellness packages you can add to your standard policy.
What do I need to know about the claims process?
Should your American Shorthair require emergency veterinary care, you will be responsible for paying the vet bill up front. Afterward, you can file a claim with your insurance provider to be reimbursed for a significant portion of the bill. Let's review a hypothetical scenario to get a clearer sense of how much they will cover.

Imagine that your kitty needs an urgent operation costing approximately $4,500. If your cat insurance policy has a 90% reimbursement rate and a $250 deductible, your provider will reimburse you $4,050 less your $250 deductible. As a result, you would only have to pay $700 of the $4,500 total.

Since paying the entire bill at the time of service can be a financial burden for many cat parents, we encourage you to consider getting your American Shorthair insured by Trupanion. If you take your beloved pal to a vet in their network, Trupanion will pay their portion of the bill directly to them, leaving you to pay only your small share. Such an arrangement removes some stress from the already stressful situation of having an unwell pet.
Is it better for me to choose a higher or lower deductible?
There is no one-size-fits-all answer when it comes to deductibles since everyone's financial situations are different. We can tell you that if you choose a plan with a lower deductible, you will have higher premiums but lower out-of-pocket costs in an emergency. As you may have guessed, the reverse is true of cat insurance plans with higher deductibles. We encourage you to do some calculations to determine the most appropriate deductible for your circumstances. Most providers have calculators on their websites for requesting quotes that may simplify the process for you. Our research shows that most cat parents opt for a $250 or $500 deductible.
5 Useful Strategies for Keeping Your American Shorthair Cat Safe & Healthy
1. Brush your American Shorthair regularly
Just because they have short hair does not mean that your cat does not need to be brushed. In reality, American Shorthairs have thick coats that shed year-round, especially during spring and fall. Brushing them at least every other day will keep their skin's natural oils evenly distributed to remain healthy and their coats shiny. Cats that are frequently brushed typically do not need to be bathed as it can often cause more harm than good, stripping their skin of those important oils.
2. Feed your American Shorthair a high-protein diet
Like most cats, American Shorthairs thrive on a quality, high-protein, low-carb diet. Unlike most animals, cats are pure carnivores. While they can consume vegetables on a limited basis, they derive their nourishment from the meat they consume. Therefore, avoid feeding your cat foods loaded with meals, corn, wheat, soy, other grains, and additives. We recommend raw food or minimal-ingredient canned food.
3. Keep your American Shorthair well-hydrated
By nature, cats are not big water drinkers, so keeping them hydrated can sometimes feel like a chore. Since proper hydration is one of the keys to good feline health, you must take these few simple steps to ensure your American Shorthair has consistent water intake. First, the most obvious is to have a fresh bowl of water available for your cat at all times. You may need to wash and refill it a couple of times per day to prevent hair and dust from collecting on the surface. A second way to help your cat stay hydrated is to feed them high-quality raw or canned food, as they both have a high moisture content. (See the previous FAQ for more information on a species-appropriate diet.) Lastly, consider mixing a teaspoon of water with your cat's food. Your American Shorthair's health will benefit immensely if you consistently use all three methods.
4. Create a strict feeding schedule for your American Shorthair
While American Shorthair cats are playful, they are not extremely high-energy. Combine their penchant for lounging around and their love for grazing with a diet high in carbohydrates––kibble or low-quality canned food––and your kitty could end up overweight or obese. Stick to feeding them once in the morning and evening and giving them appropriately-sized portions per your vet. Keeping a strict feeding schedule will help keep your cat healthy and active.
5. Give your American Shorthair plenty of playtime
American Shorthairs have some of the most pleasant dispositions out there. They are the perfect blend of playfulness, independence, affection, and intelligence. As a result, they crave stimulation and one-on-one playtime with their humans. Having a variety of toys for them to choose from, including a couple of treat puzzles, will keep playtime exciting and fresh. That said, American Shorthairs are relatively easy-going cats and will love something as simple as a feather on a string to jump and run after. Use playtime to bond with your cat beyond the typical cuddles.
Conclusion
As you can see, finding the best American Shorthair cat insurance is much easier than you originally thought. Remember that getting your furry friend insured is always more beneficial while they are a kitten as you will receive the most comprehensive coverage for the lowest price. Nevertheless, there are many benefits to be had from insuring your cat at any age since your policy can cover the majority of costs for emergency veterinary care and even support their wellness journey.
After extensive research, we conclude that Lemonade pet insurance offers the best cat insurance policy at the lowest monthly for American Shorthair cats.
SwiftScore Ranking Methodology for American Shorthair Cats
We ranked the best pet insurance policies for American Shorthair Cats based on a variety of important factors including the following:
Average monthly price for a 2-year-old American Shorthair Cat with a $500 deductible located in the 90210 zip code
Coverage and benefits
Key policy details including accidents and illnesses, surgeries, annual check-ups, cancer treatment, lab tests, and more
AM Best rating of the underwriter
Reimbursement percentage
Annual benefit amount
Technology and user experience

Ease of sign up

Policy language clarity
User reviews
Other state dog insurance resources
Alabama | Alaska | Arizona | Arkansas | California | Colorado | Connecticut | Delaware | Florida | Georgia | Hawaii | Idaho | Illinois | Indiana | Iowa | Kansas | Kentucky | Louisiana | Maine | Maryland |
Massachusetts | Michigan | Minnesota | Mississippi | Missouri | Montana | Nebraska | Nevada | New Hampshire | New Jersey | New Mexico | New York | North Carolina | North Dakota | Ohio | Oklahoma | Oregon | Pennsylvania | Rhode Island | South Carolina | South Dakota | Tennessee | Texas | Utah | Vermont | Virginia | Washington | West Virginia | Wisconsin | Wyoming